Support NRA American Rifleman
DONATE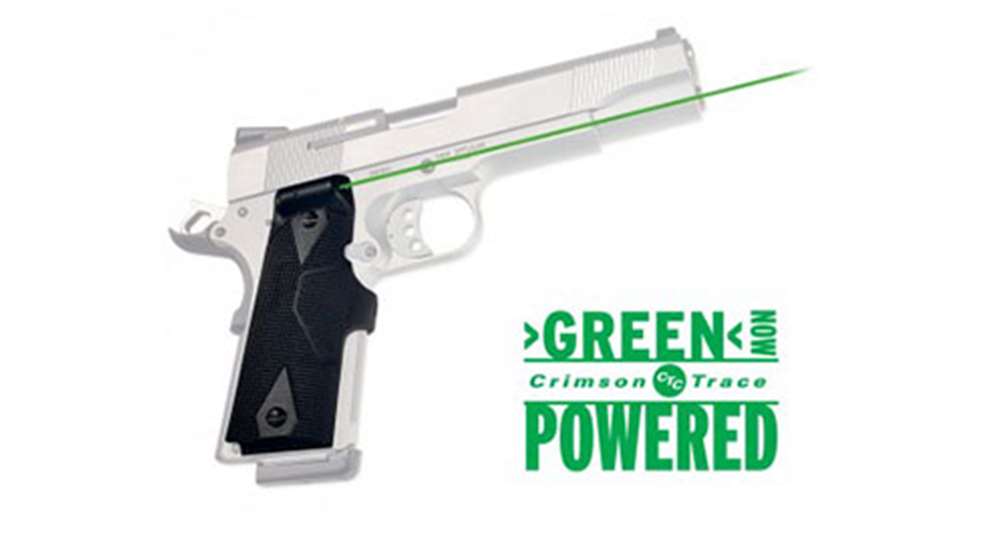 Thanks to Crimson Trace, green lasergrips will hit the market for the first time in 2014-and the first two models were crafted with 1911-enthusiasts in mind. Much like the company's popular red lasergrips, the green models (LG-401G and LG-404G) are durable, easy to install and simple to create.
The lasergrips will feature Crimson Trace's patented Instinctive Activation. The LG-401G is designed to deliver top-of-the-class engineering, and will be one of the smallest gren lasers available on the market. The LG-404G, meanwhile, is designed for compact 1911 models. It also features Instinctive Activation.
More green lasergrips-namely those designed with popular Glock and Smith & Wesson models in mind-are on the way.
Learn more about the green lasergrips with the video embedded below.
For more information, go to CrimsonTrace.com.