Support NRA American Rifleman
DONATE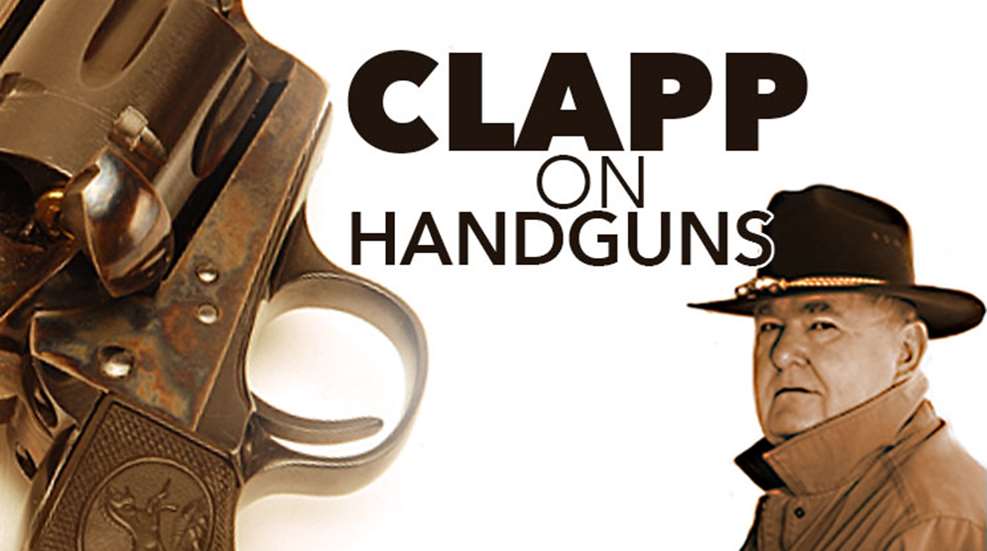 Centennial denotes a period of 100 years. When those 100 years are identified as a specific period, such as 1901 to 2000, it's called a century. The 20th century was a milestone time in history, both in general and in the history of arms and their use. We witnessed enormous changes in guns and ammunition in the 20th century, from the U.S. Army riding to battle on horseback to Marines using Osprey VTOL airplanes in the Gulf wars. Similar changes occurred in police and civilian arms. It struck me the other day that there are a few significant items that literally span a century, being popular and meaningful throughout. Take the revolver cartridge, for example. At the beginning of the century we had two that merit our attention.
First, there was the .38 Spl. It was introduced with the new K frame Hand Ejector revolver in 1899. This was an attempt to build a gun/cartridge combo that would meet the long term needs of police, military and civilian handgunners. You can still buy an M&P revolver from Smith & Wesson and the ammo is universally available. Over the years, .38 Spl. rounds have been loaded in a great many ways, including .38-44s, high speed-metal piercing loads and even flush seated wadcutters for competition use. Amazingly versatile, the .38 Spl. adds an additional dimension to every .357 Mag. revolver ever made. At 100 years, the .38 Spl. JHP (sometimes +P) has evolved into one of our top choices for defensive use in short-barreled revolvers.
Consider also the .45 Colt, a veteran of almost three decades of service when the 20th century began. It was originally a U.S. Cavalry service cartridge that went to work in 1873 with the Peacemaker Colt. From the beginning, the .45 Colt worked on the basis of a heavy bullet at very modest velocity. Recoil was there in plenty, so it was not for everyone. The cartridge was eventually replaced by a .38, but people who conducted serious revolver work hung onto their guns and ammo. It's well known that Ordnance pulled old guns out of storage when close range fighting in the Philippine Islands made it clear that .38s were not enough. As a matter of fact, it seems fair to conclude that the performance of the .45 Colt drove the development of the .45 ACP. Many police agencies used the .45 Colt well into the 1950s. But it faded a bit until avid handloaders brought it back. That's particularly true when Bill Ruger brought out his Blackhawk revolver and a whole new generation of shooters found out how powerful it can be.
While the .45 Colt was never as widely used as the .38 Spl., it was—and still is—a veteran of long service that is viable today. Ammo companies do not introduce new loads for a cartridge that is declining, so new types of .45 Colt ammo on dealer's shelves is significant. As for the .38 Spl., it is absolutely everywhere and there are no signs of change.