Support NRA American Rifleman
DONATE
Located in Colona, Ill., Rock River Arms (RRA) manufactures high-quality rifles and handguns, with AR-style rifles and M1911 pistols being mainstays in the company's line-up. Recently, though, RRA has brought a bolt-action to its collection of commercial arms that upholds the company's legacy of quality and accuracy. Watch our "American Rifleman Television" feature segment above to learn more about the company's process and mindset.
"The No. 1 goal of Rock River, mine and my brother's dream, was to build guns to the best of our ability. Don't let substandard stuff out the door, be creative, give them the most accuracy, and give them the highest quality right off the get-go and warranty your product," said Chuck Larson, president, Rock River Arms.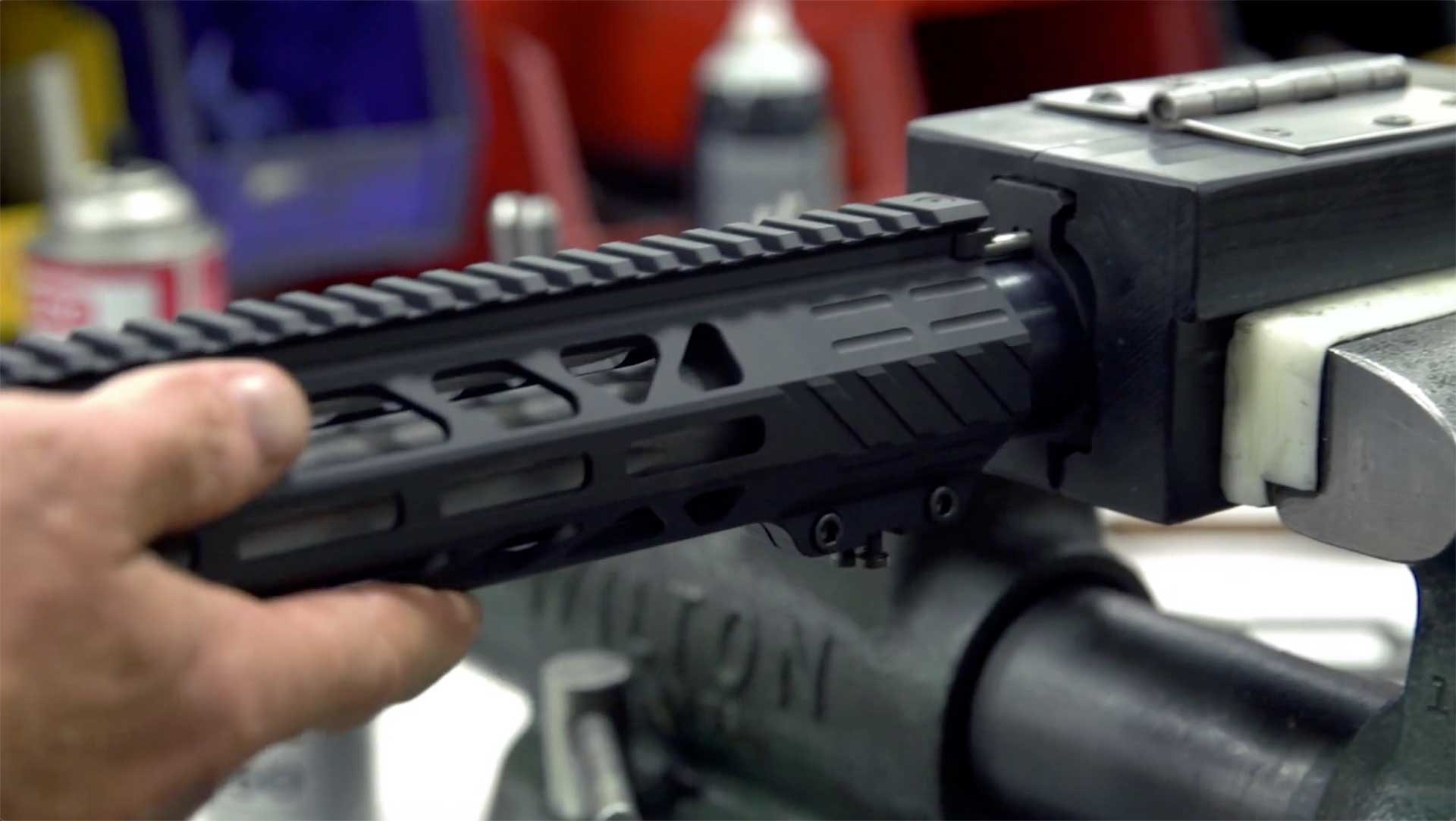 Rock River Arms first started producing custom M1911 handguns, but a few years into the company's existence, it branched out into AR-pattern rifles. Innovative products soon came down the pipe, including the company's LAR-8 line, an AR-pattern rifle chambered in .308 Win. that accepted FN FAL magazines. Soon, the company had a variety of product lines, but it largely became known for its high-quality AR rifles.
"There's always been the longtime saying that a bolt-action will always outperform an AR in accuracy, and while there may be some truth to that, I would put any of our ARs against most bolt-actions in the industry. You can go buy a $2,200 bolt-action that might shoot a 3/4 inch group, it might not, but we always guarantee that our ARs will, which is pretty phenomenal in the AR world," said Trent Larson, vice president of international business development, Rock River Arms.
Despite the company's longtime focus on AR rifles, recently, Rock River Arms made the decision to move into an entirely new sphere.
"A few years ago, a friend of mine and myself sat down at SHOT, and we were discussing future business and rediversifying our company," Chuck Larson said. "The bolt-action was the first concept that came to mind, and to get us into more of a hunting line."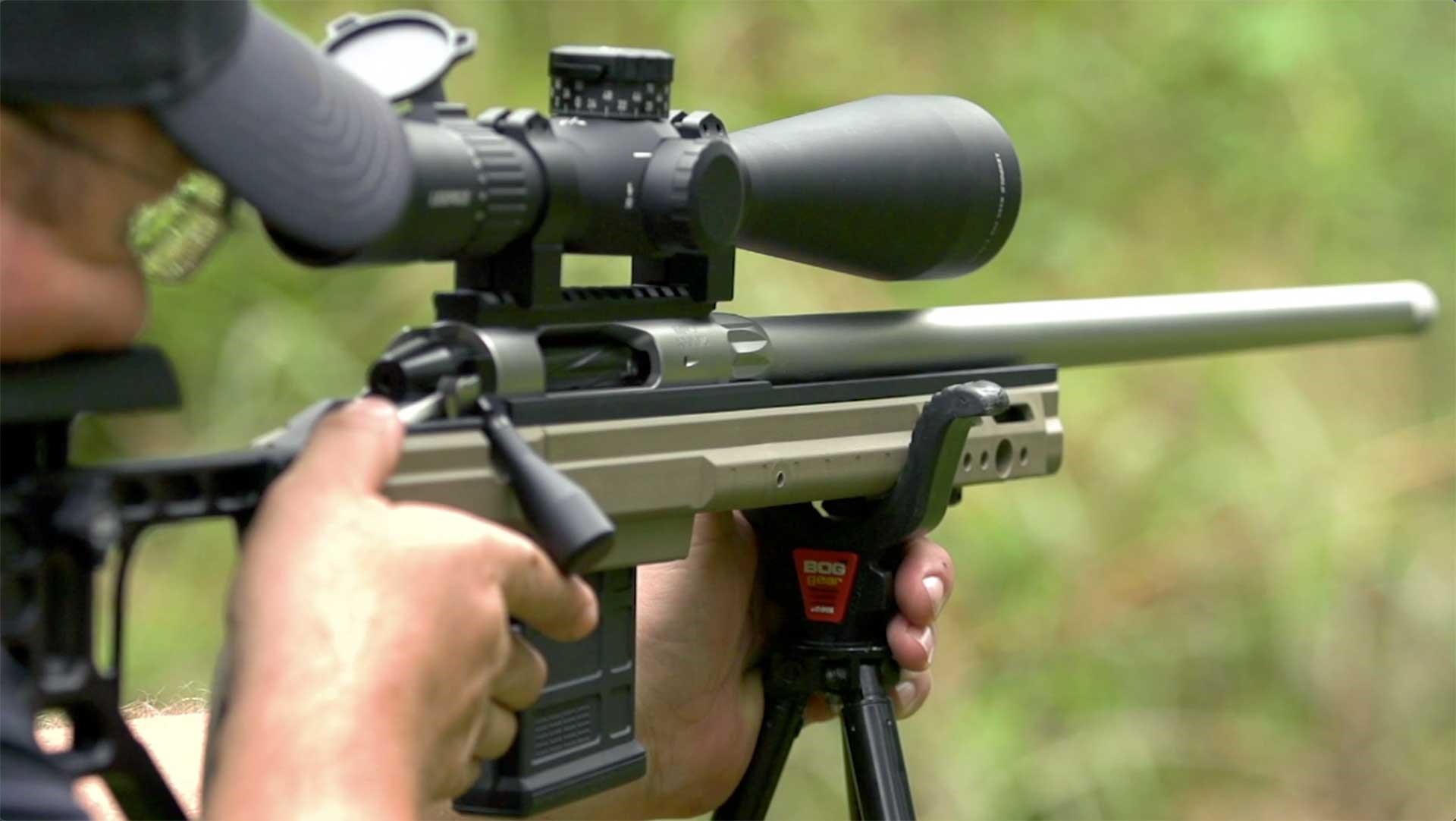 The ultimate goal of Rock River Arms' first bolt-gun was to provide a level of attention and detail akin to that of a custom rifle builder, while also providing the benefits associated with having a manufacturer-built gun. Each rifle that Rock River Arms produces is under warranty, and the guns are also guaranteed to shoot 1/2" groups. Those kinds of guarantees come from the process that each rifle undergoes in the company's factory.
"With my background in precision rifles, whether as a law-enforcement marksman or as a competitive shooter, I came to understand that attention to detail is critical," said Steve Wilson, builder, Rock River Arms. "Without proper attention to detail, you're not going to have an accurate rifle, you're not going to have a consistently shooting rifle. The No. 1 thing when it comes to rifle accuracy is the barrel. The quality of the barrel, how much effort the barrel-makers put into inspection when they're done, as far as air-gauging, making sure that the lands and grooves are properly lapped. If the barrel isn't good, there's nothing else you're going to be able to do to that rifle to make it shoot."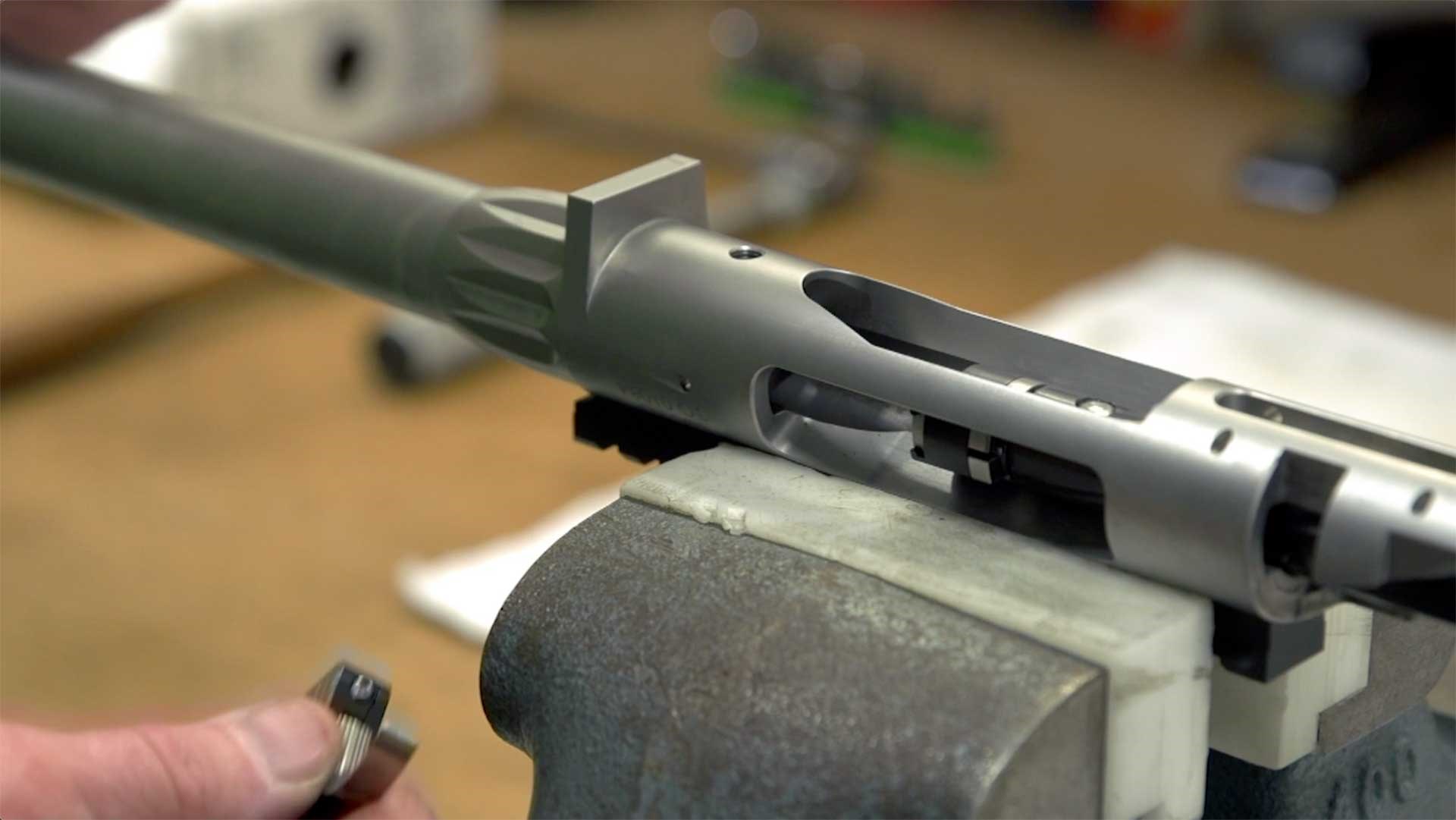 Chuck Larson also notes that there are specific elements of the manufacturing process that he insists upon.
"I'm very, very specific on hand-crowning on what I would call superior-accuracy firearms," he said. "You know, machined crowns are good, but I feel that a touch-up or a final hand-crown is key, along with just the general process of the barrel, all the way through. We cryogenic every match barrel at Rock River."
The ultimate result of the company's attention to detail is a rifle that will shoot just as well, or even better, than its shooter.
"As you start to shoot more often, and you start to develop your own skills and work on yourself, just like we're always trying to do, you don't want the limiting factor to be the firearm," Trent Larson said. "And once you shoot it, you'll know."
To watch complete segments of past episodes of American Rifleman TV, go to americanrifleman.org/artv. For all-new episodes of ARTV, tune in Wednesday nights to Outdoor Channel 8:30 p.m. and 11:30 p.m. EST.