by
posted on November 2, 2015
Support NRA American Rifleman
DONATE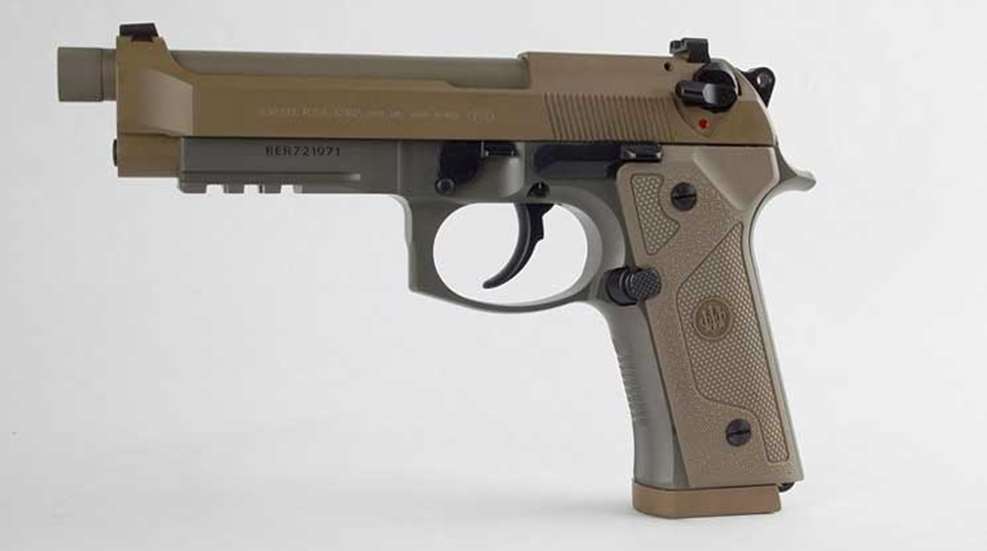 Beretta has announced it is now shipping its M9A3 pistol to dealers nationwide. The new pistol, introduced in December 2014, offers design and material enhancements that are intended to increase the operational effectiveness and capability of the firearm. This package of improvements was submitted via an Engineering Change Proposal (ECP) in accordance with the terms of the current U.S. Military M9 contract.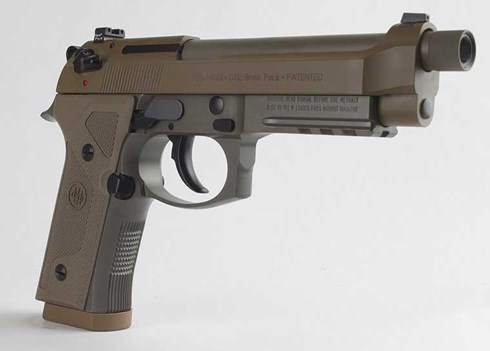 "The M9A3 represents the next generation military handgun utilizing the best of the legacy M9 combined with proven commercial off the shelf modifications that increase performance and durability," said Gabriele de Plano, Vice President of Military Marketing and Sales for Beretta USA. "After listening closely to the needs of U.S. Army and other service small arms representatives, we determined the M9, much like its counterpart legacy weapon systems (M4, M16, M240, etc.), was capable of being upgraded through material and desi
gn changes.
The M9A3 features a thin grip with an optional removable, modular wrap-around grip, MIL-STD-1913 accessory rail, removable front and rear tritium sights, extended and threaded barrel for suppressor use, 3 17-round sand resistant magazines, and numerous improved small components to increase durability and ergonomics, all in an earth tone finish for reduced visual signature.
Made in the United States by an American workforce since 1987, the M9 has been the sidearm of the U.S. Armed Forces for nearly 30 years, serving with U.S. service men and women in training and combat operations throughout the world. 

For more on the Beretta M9A3, please enjoy the following articles:

Beretta Presents M9A3 Pistol to U.S. Army 
Beretta and the M9A3: Update
Keefe Report: Shooting the Beretta M9A3
Beretta Tries Again with M9A3
Video: Beretta Responds to M9A3 Disapproval by U.S. Army