Support NRA American Rifleman
DONATE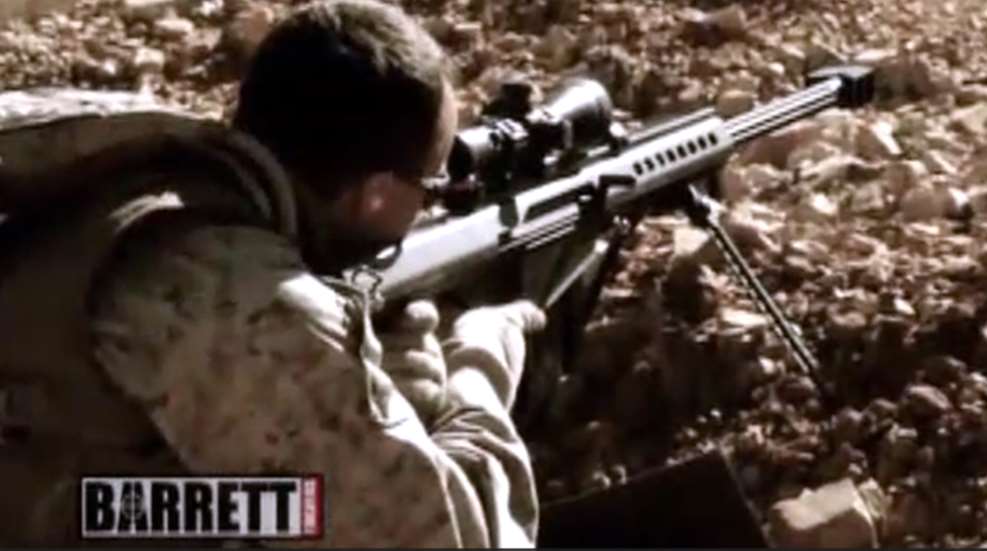 The Barrett Model 82/M107 has been named Tennessee's official state rifle, after the state's General Assembly passed a resolution initiated by a U.S. Marine—now a member of the Tennessee House of Representatives—who used the firearm in combat.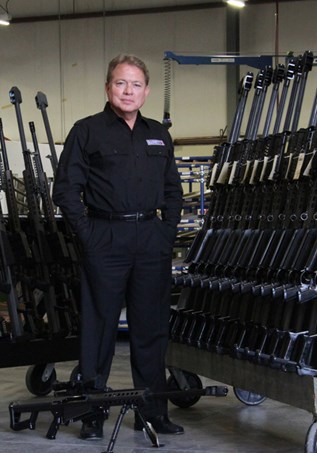 "We are honored by the resolution and proud to have our rifle officially recognized within our home state," said Chris Barrett, president of Barrett Firearms. "For more than 32 years, we have been committed to innovation in the firearms industry while maintaining the highest standards for precision and reliability." The designation follows numerous accolades the company has received over the years for its innovation and ingenuity for a range of firearms produced at its plant and headquarters in Murfreesboro, Tenn.
The Barrett Rifle was born from sketches hand-drawn at a dining room table by then 26-year-old Ronnie Barrett (right), a photographer, who was born, raised, and educated in Tennessee with no design training or experience. The firearm design,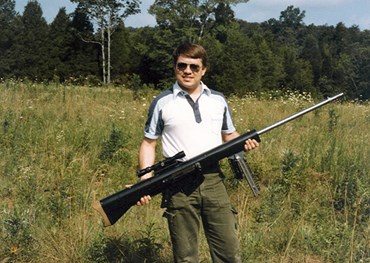 considered impossible at the time, was a shoulder-fired semi-automatic .50-cal. rifle. Using sketches of his design, Ronnie worked in a one-bay garage with a tool-and-die maker to build the first prototype. In 2010 NRA Publications honored Ronnie Barrett with the Golden Bullseye Pioneer Award.
His creation, the Model 82/M107, pioneered an entirely new classification of rifle, changed battlefield tactics and recognized as the world's premier .50-cal. rifle fielded by approximately 70 allied governments.
Today, Ronnie Barrett is one of only four people in the past 100 years to invent a rifle type classified and adopted for use by the U. S. military. The M107 was recognized in a ceremony in Washington, D.C. by the Office of the Chief of Staff of the United States Army as one of the "top ten greatest inventions" for its service.
Barrett now manufactures eight distinct models of rifles and has recently launched a new line of shotguns under the Barrett Sovereign brand. In addition to the Model 82 rifle, Barrett's MRAD rifle was named the 2012 "Rifle of the Year" by Shooting Illustrated magazine. Barrett is a family-owned and operated company and the world leader in large-caliber rifle design and manufacturing. Barrett products are used by civilians, sport shooters, law enforcement agencies, the United States military and more than 73 State Department approved countries across the world.

For more on the Barrett Model 82/M107, please enjoy the following video:
Barrett M82/M107 .50-Caliber Rifle