by
posted on January 5, 2021
Support NRA American Rifleman
DONATE
In this week's episode of
American Rifleman TV
, we take a look at the history of the Colt Walker revolvers which were requested from Samuel Colt by Sam Walker. For "Rifleman Review," we take a look at the Lockdown Puck, a security device that allows users to monitor their firearms and valuables with a smartphone. On "I Have This Old Gun," we look at the various Abyssinian Mauser rifles made in Germany and Czechoslovakia for export to the Ethiopian Empire under the rule of Emperor Haile Selassie.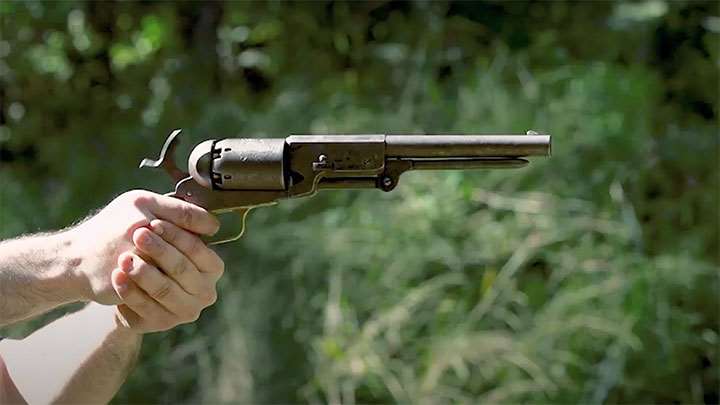 Samuel Colt was a failed businessman prior to his firearms company, but even in the beginning his patent firearms company based in Paterson, N.J., didn't have much 
success. Despite his shortcomings, one of Colt's best customers was the fledgling Republic of Texas which purchased thousands of his Model 1839 revolving shotguns and Paterson revolvers. At the time, the Republic of Texas was warring with Apache Indian tribes within its borders after Sam Houston left office as the republic's president.
A small force of Texas Rangers under the command of Capt. John "Jack" Hays was all that stood in the way of the raiding Apache war parties. The Texas Ranger had used the Colt Paterson revolvers, and one of the rangers under Hays' command, Sam Walker, knew that the U.S. military could use a more powerful revolver for its mounted troops.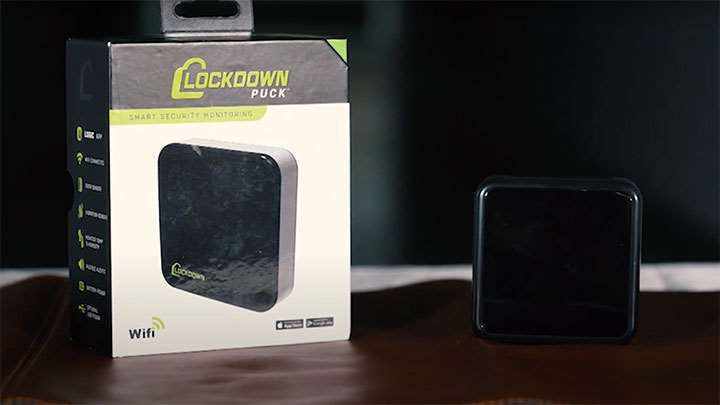 Lockdown has a new state-of-the-art security system that allows users to monitor their valuables right from their smartphone, the Puck. The Puck, through a downloadable app, allows users to monitor their firearms and other valuables from anywhere and get real time notifications for movement, humidity and temperature. The Puck also allows users to set specific security setting and alarms to alert them if anything changes in the environment where the items are stored, whether it be a safe, room or vehicle.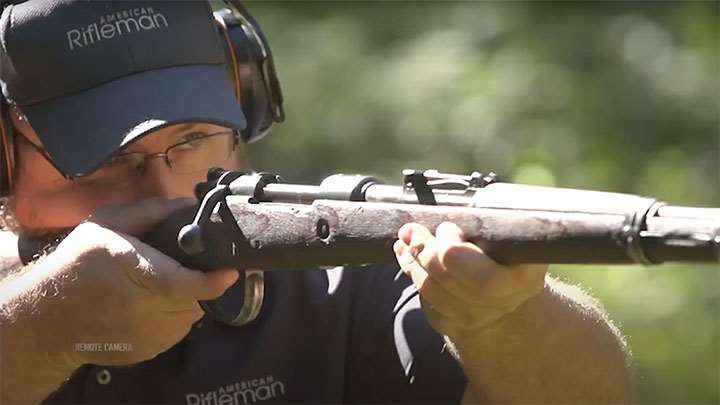 In the mid-20th century, the Empire of Ethiopia, or Abyssinia, was nation constantly at war against the forced influence of European Colonial powers attempting to gain. control over the territory, most notably Italy. In order to better fight against these incursions, Ethiopia n Emperor Haile Selassie sought to purchase modern arms from all across the world to arm his forces. One of the most notable small arm types purchased by Abyssinia were Mauser bolt-action rifles.

Selassie approached Germany in the 1930s with a request to purchase more Mauser rifles, and Adolf Hitler approved the request for German-made Mauser Model 1933 and 1934 rifles to be exported to the Ethiopian Empire. After World War II, The Ethiopians purchased even more Mauser rifles from the formerly Nazi-controlled Brno factory in Czechoslovakia, which had their own unique features and are being imported into the U.S. surplus market today by Royal Tiger Imports. 

To watch complete segments of past episodes of American Rifleman TV, go to
americanrifleman.org/artv
. For all-new episodes of ARTV, tune in Wednesday nights to
Outdoor Channel
 8:30 p.m. and 11:30 p.m. EST.