by
Evan Brune, Executive Editor
posted on January 21, 2022
Support NRA American Rifleman
DONATE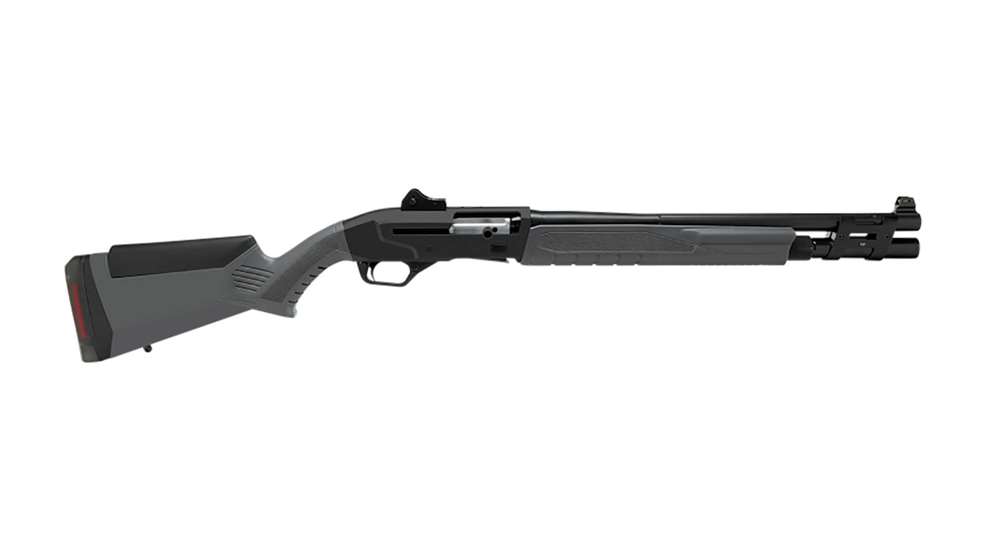 Today's shotgunners live in a marketplace with more options across a wide range of prices than they've ever seen before. Whether for hunting, home defense or competition, there are options that fit every need and functionally every budget. Manufacturers continue to add new offerings, and 2022 is no exception. Here are five great new models on the market that fit a variety of roles.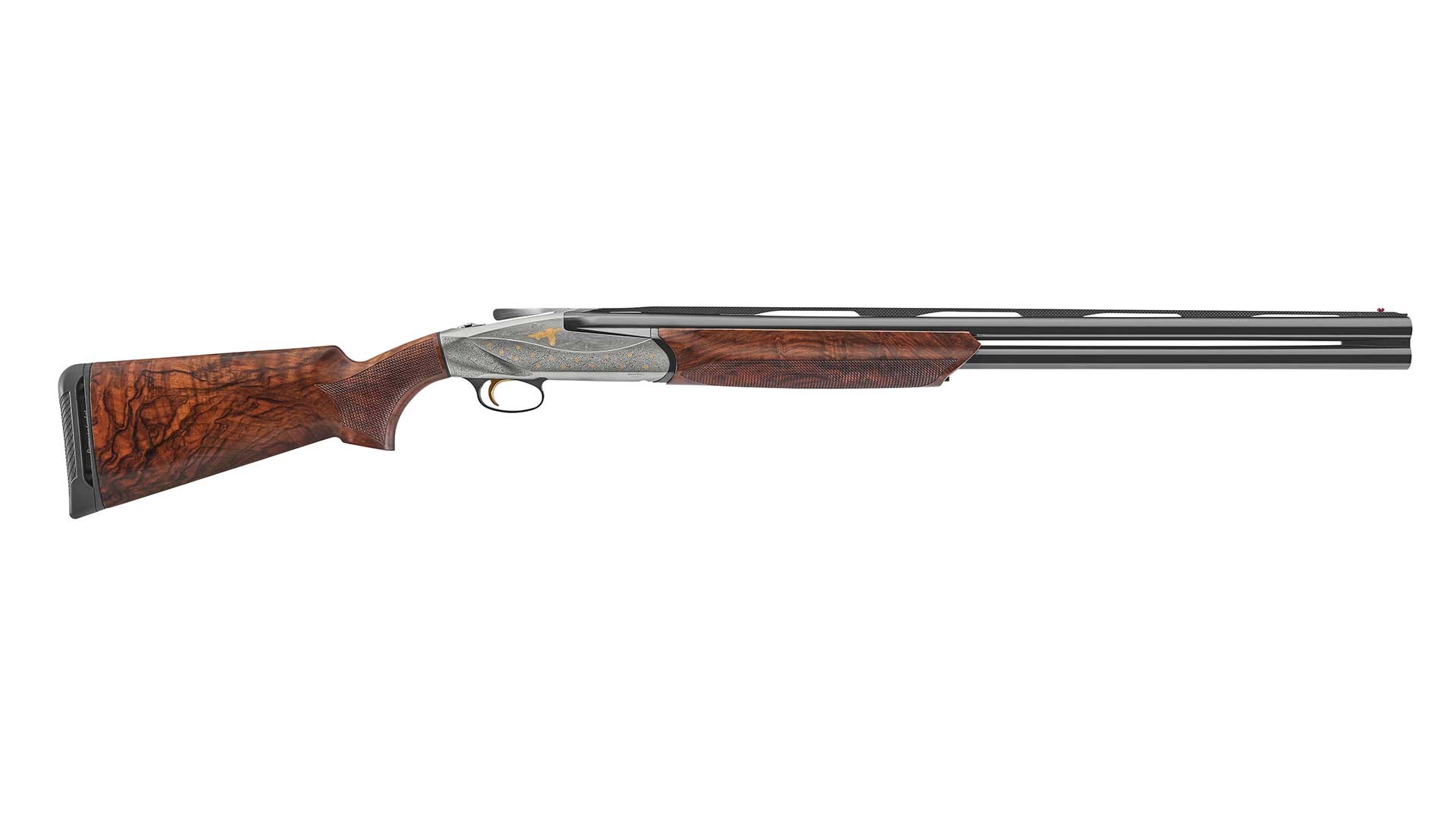 One of the best-handling shotguns to come out in recent years is the Benelli 828U, and the company is celebrating the success of this premier shotgun with the introduction of a finely finished Limited Edition model in 2022. This Benelli 828U Limited Edition stands out from the crowd with a nickel-plated receiver finished with game-scene engravings on its sides and bottom. Complementing the receiver engraving is a beautiful set of satin-finished, AA-grade walnut furniture. Each shotgun also comes with Benelli's durable B.E.S.T. barrel finish, a durable, dependable finish that makes this shotgun ready to tackle the field. If you're interested, though, act fast. Benelli's only making 200 of them.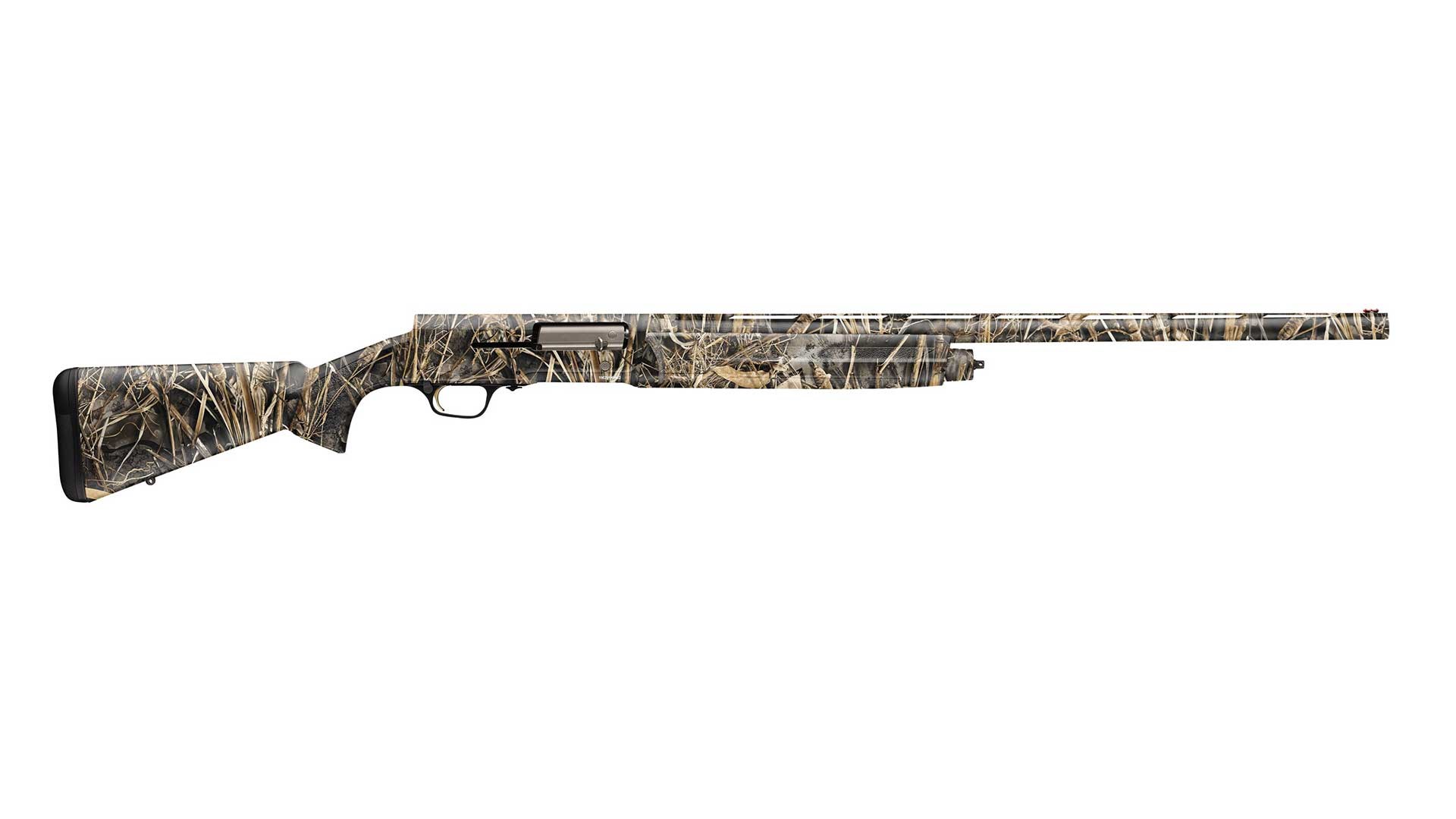 Browning A5 Sweet Sixteen Camo
It's been around for a long time, but there's no arguing that the Browning Auto-5 is one of the all-time shotgun greats, and Browning's keeping it going with a number of new models to this legendary lineup. Chambered for the sweet spot of shotshells, the 16 gauge, the Browning A5 Sweet Sixteen is all-new for 2022 and features durable polymer furniture finished with a Realtree Max-7 camouflage. The A5's receiver is true-to-gauge, so you'll get a smaller, easily handled shotgun that's perfect for carrying into the field. Browning is so confident in this gun's short-recoil operation that it backs the gun with a five-year, 100,000-round guarantee.
One of the best buys on the market for upland game hunters has been Franchi's Affinity L, and for 2022, the company is rolling out a lighter, handier model of this popular shotgun in the form of the new 20-ga. Instinct L with a 3" chamber and 26" barrels. The gun is finely finished with a case-hardened receiver and a Prince-of-Wales-style stock, and you'll get automatic ejectors that clear the chambers for quick reloading. Each shotgun is outfitted with A-grade, satin-finished walnut furniture, and the ventilated rib aids in dispersing heat during fast shooting. Also included is an automatic safety; horizontal barrel selector; fiber-optic front sight; improved cylinder, modified and full choke tubes and a hard-sided carrying case.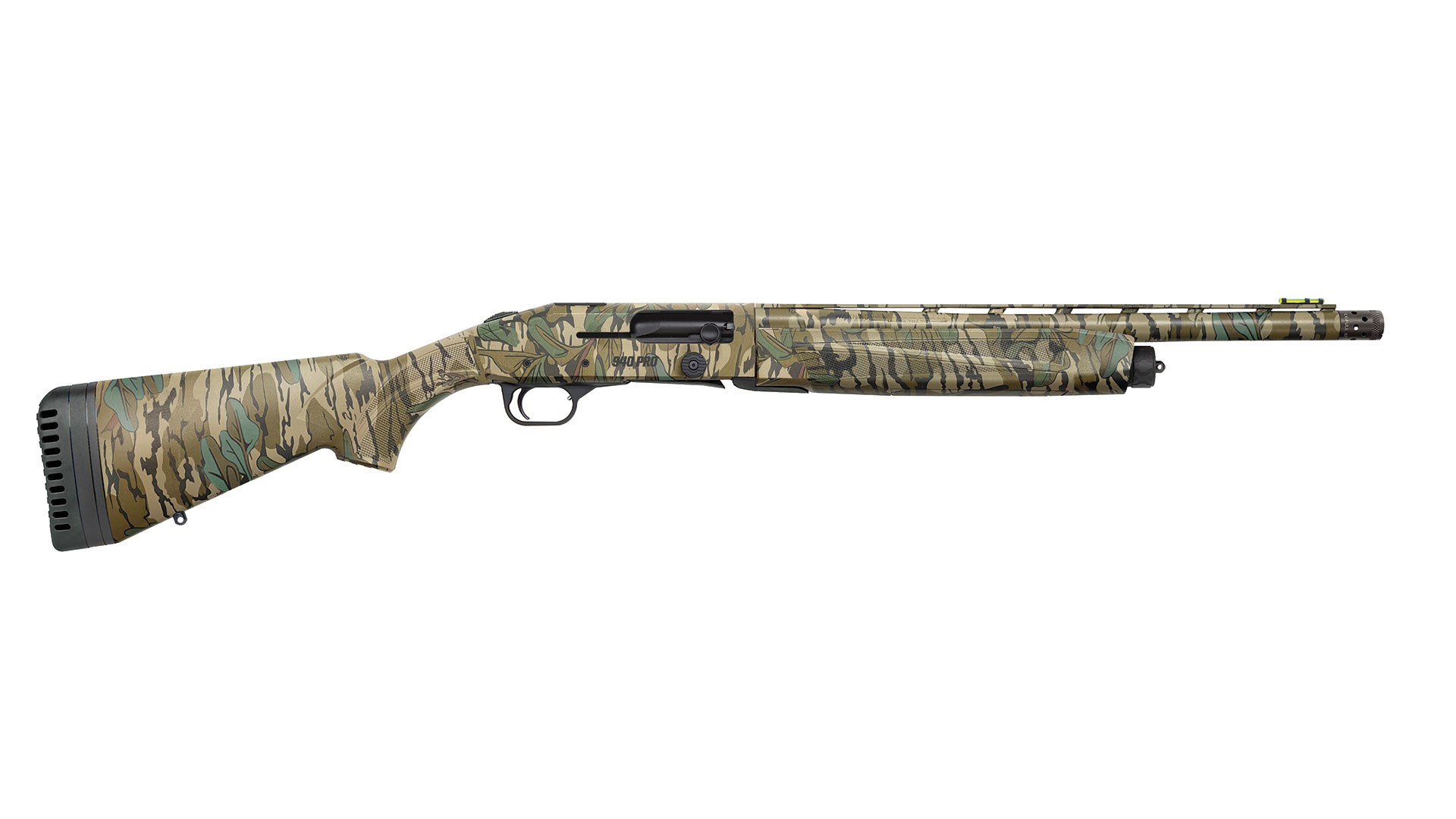 Mossberg's adapted its reliable 940 semi-automatic action for turkey hunters in the company's latest iteration. The redesigned 940 action added an ultra-reliable, versatile new operating system to the storied manufacturer's lineup, but the first models were geared more for competition than field use. Now, the 940 Pro Turkey is available, and it's set up right for hunting. This particular model is outfitted with an 18.5" barrel, but a 24" barreled model is available, too. Each gun is outfitted in a greenleaf camouflage finish and includes Mossberg's X-Factor XX-Full turkey choke tube at the muzzle. The guns are outfitted with four-round tube magazines and have 3" chambers to accommodate hard-hitting turkey loads.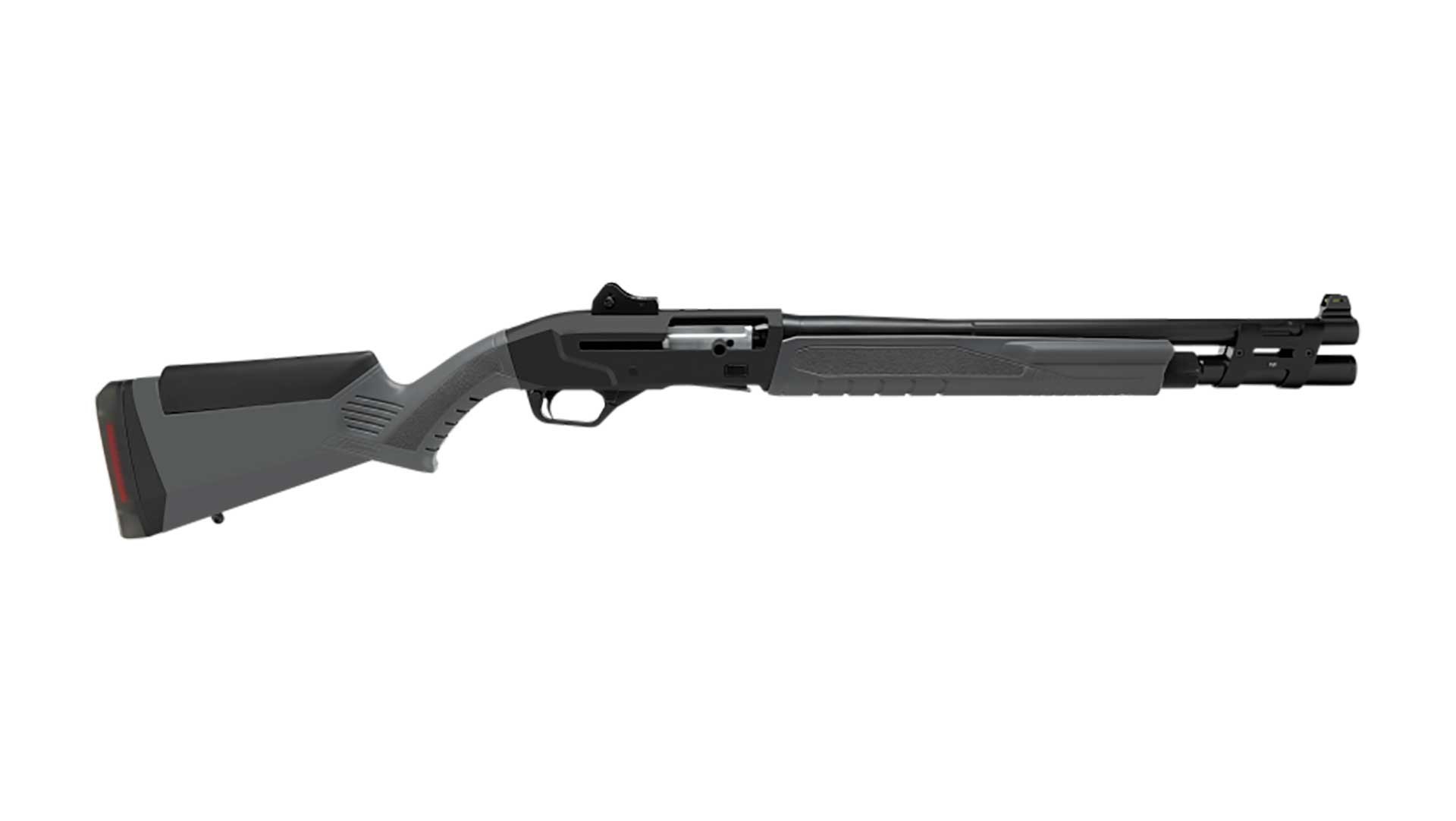 One of the most innovative new shotgun systems seen in recent years came from Savage Arms with its Renegauge. The gun's Dual Regulating Inline Valve (DRIV) system enabled the gun to run reliably with a variety of different shells, ranging from hot magnum loads to mild, low-recoil rounds. Now, this reliable semi-automatic operating system is available in a dedicated defensive package in the Renegauge Security. This duty-ready shotgun is outfitted with a short 18.5" barrel and includes a six-round magazine capacity in an under-barrel tube that runs out to the muzzle. The gun is outfitted with adjustable ghost-ring sights and gray synthetic furniture with an adjustable stock. Three flush-mount Beretta/Benelli choke tubes ship with each gun.
Whether you're in the market for a fresh hunting gun or a shotgun that'll perform dependable defensive duty, these five options are great new offerings from some of the industry's leading manufacturers. While the shotgun as a general platform may be one of the most traditional in the firearm world, these five new offerings show there's still room for expansion and improvement.