Support NRA American Rifleman
DONATE
Cimarron Firearms
knows what fans of 19th-century firearms are looking for: popular replicas for cowboy action shooting events and uncommon models to please collectors. A couple of years ago, the company started showing off a revolver called the '62 Pocket Navy Conversion manufactured in Italy by
Uberti
. Chambered in .380 ACP, this sleek little revolver caught my eye the first time I came across it at a trade show.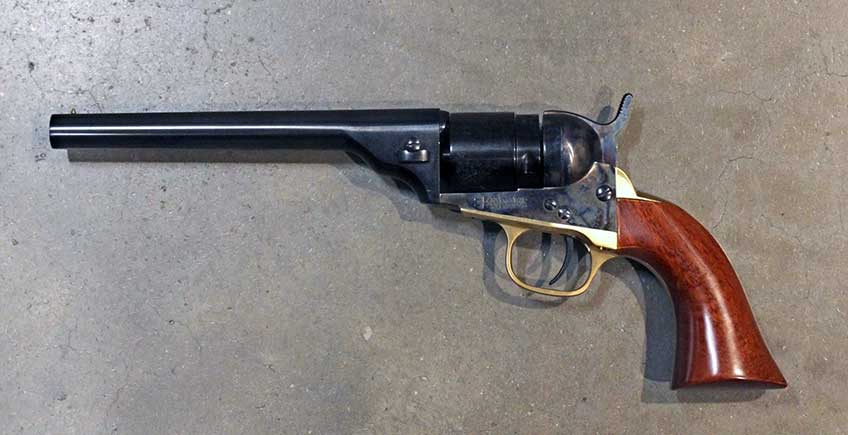 With the advent of self-contained cartridge guns in the mid 1800s, some of the larger caliber cap-and-ball revolvers were converted to accept brass-cased rounds. The 1862 Colt Pocket Navy, which fired .36-caliber round balls, was not a part of the conversion movement of that time. However, customer interest in this type of replica led to its development.
Because the Pocket Navy revolver has no historical background as a cartridge-fired gun, Cimarron had some wiggle room regarding the chambering selected for this model. These days people want replicas that they can enjoy at the range. Rather than chamber this interpretation of the Pocket Navy in an obscure or hard to find black powder cartridge, Cimarron opted for the readily available .380 ACP, which is commonly carried in modern pocket pistols.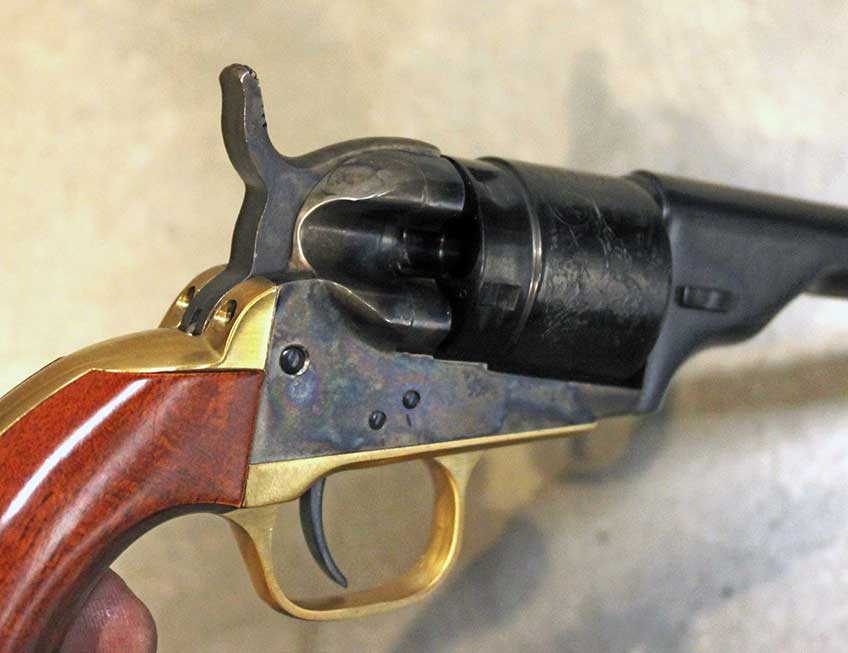 The display model of Cimarron's Pocket Navy that I handled had a 3.5" barrel. Historically, these guns had barrels in differing lengths up to and including 6". The company found that current U.S. importation regulations blocked this .380 ACP handgun from being imported with a shorter barrel. That's why the model shown here has a 6" barrel instead. At first, I was disappointed that a snub version would not be available. However, I changed my mind once I got my hands on the 6" model. The longer barrel balances nicely and contributes to the revolver's overall appearance.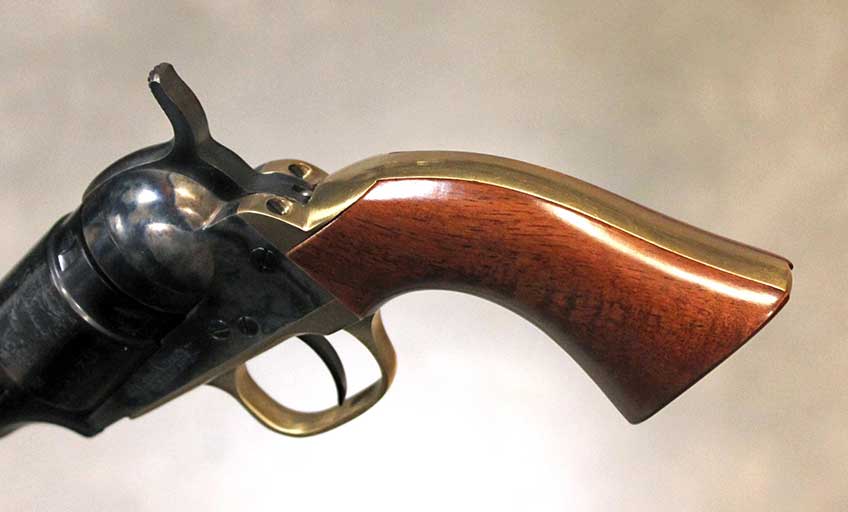 Thankfully, you won't find any polymer on this replica revolver. The round profile barrel, trigger and 5-shot cylinder are constructed of carbon steel with a rich, polished-blue finish. The steel frame and hammer are color-casehardened while the grip frame, with its integral trigger guard, is made of brass. The smooth one-piece grip is made of walnut with a glossy finish.
The round profile barrel has the words "Cimarron F. A. Co. Fredricksburg. Texas, A. Uberti Italy" stamped along its top surface. The sight system consists of a conical brass-bead front sight with a notch cut into the hammer forming the rear sight when the hammer is fully cocked. The un-fluted cylinder is roll stamped with a fine line portrait of cowboys, horses and a stagecoach set against a western mountain landscape.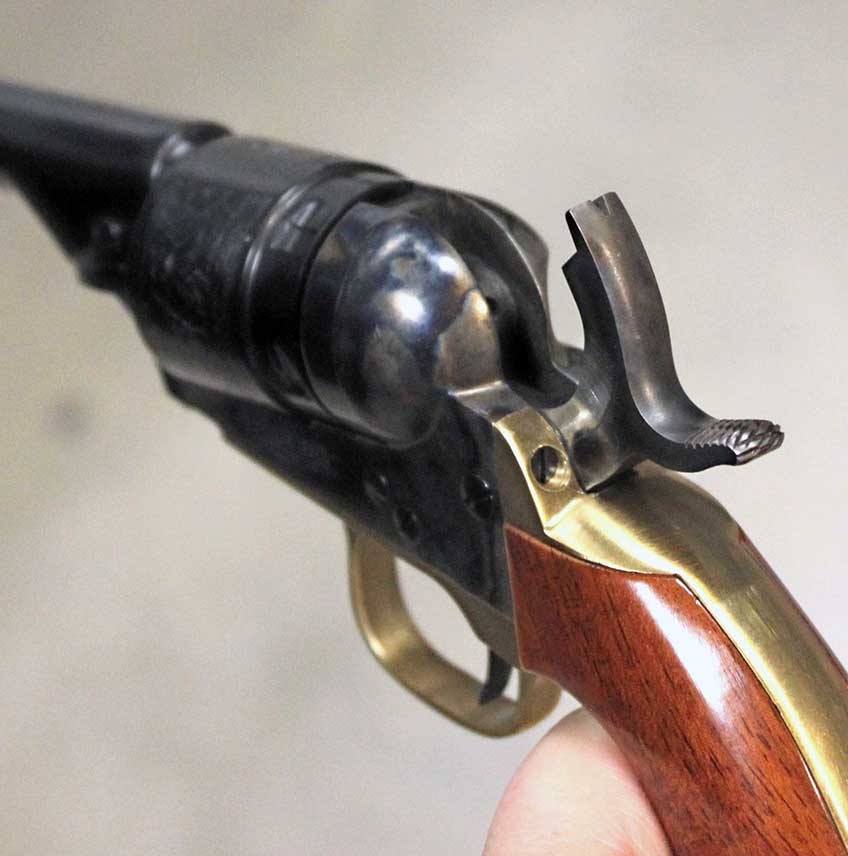 The original loading lever mechanism has been omitted completely since it would serve no purpose on this cartridge gun. However, the features of later single-action revolver designs are missing as well. There is no ejector rod assembly, which means spent cartridge cases must be manually poked out of the cylinder's chambers with a cleaning rod or similar tool. The right-side loading port does not have a hinged loading gate. But don't worry, the cylinder shifts the chamber positions just enough to secure the cartridges against the revolver's frame so that they don't fall out as they rotate past the loading port.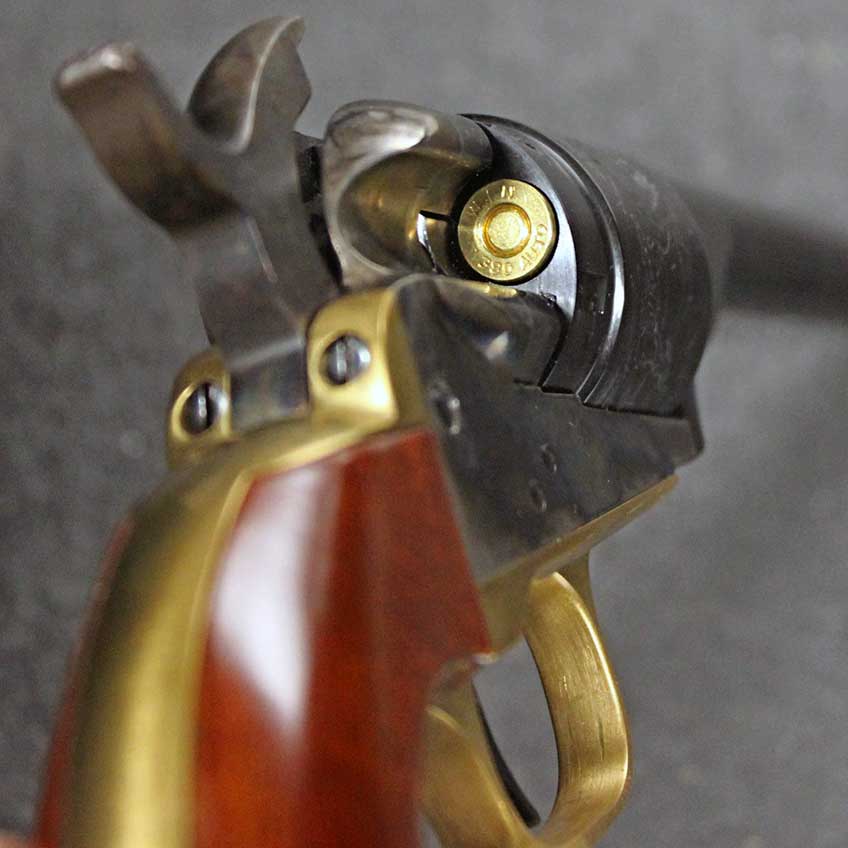 The hammer spur is serrated to improve purchase. Because this is a single-action revolver, it must be manually cocked for each shot fired. It produces three distinctive clicks as it's cycled from the forward to the fully cocked position. The first click is the hammer's half-cock position, which allows the cylinder to be manually rotated clockwise for loading and unloading.
A spring loaded firing-pin is mounted into the frame. When the trigger is pulled, the hammer strikes the pin to ignite the cartridges. As the trigger is released, the firing pin retracts back into the frame while the hammer remains in the forward position. The narrow blued steel trigger has a smooth face and exhibits just a hint of take-up before breaking smoothly with 4-lbs. 7-oz. of pull.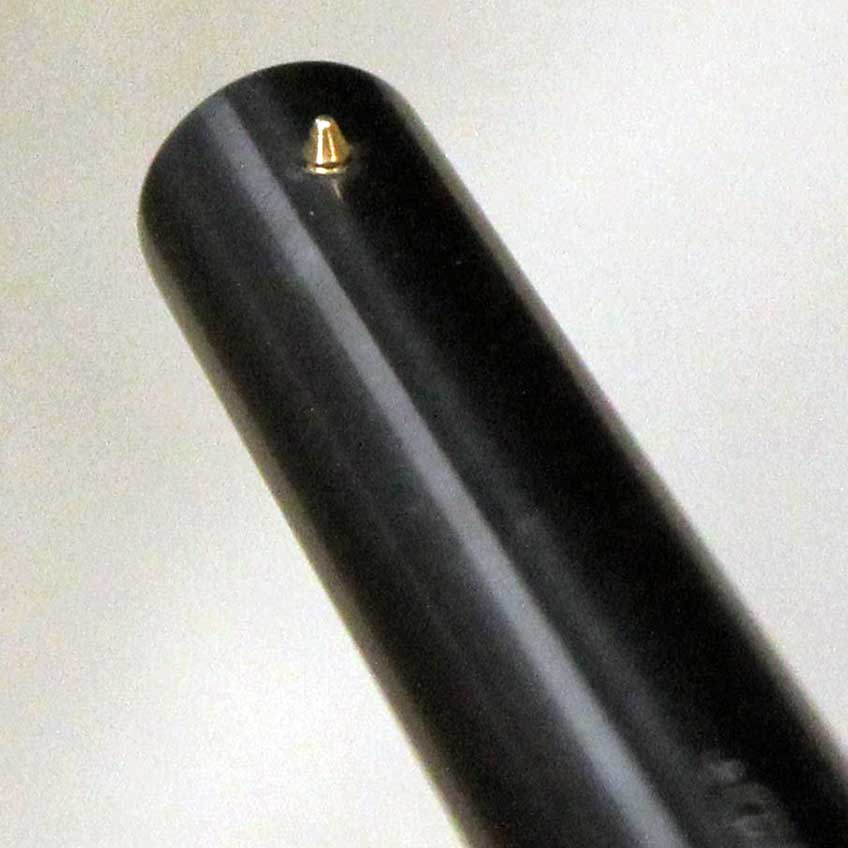 When it came time to conduct accuracy testing for this pistol, it wasn't exactly clear which protocols would apply to this unusual little wheel-gun. It is, after all, a modern-day replica of an 1860s-era cap-and-ball pocket pistol, converted to fire a modern semi-auto cartridge, through a 6" barrel that meets importation restrictions instead of the more typical 3.5" barrel. So, what kind of accuracy levels can be expected?
I contacted the folks at Cimarron who pointed out that this revolver was originally designed from the get go for up close and personal defensive situations, not as a target pistol. Because its accuracy potential is consistent with such pocket models of that period, five-shot groups of 4" to 6" at 15 yds. should be anticipated when fired by the typical shooter using a two-handed grip from a standing position.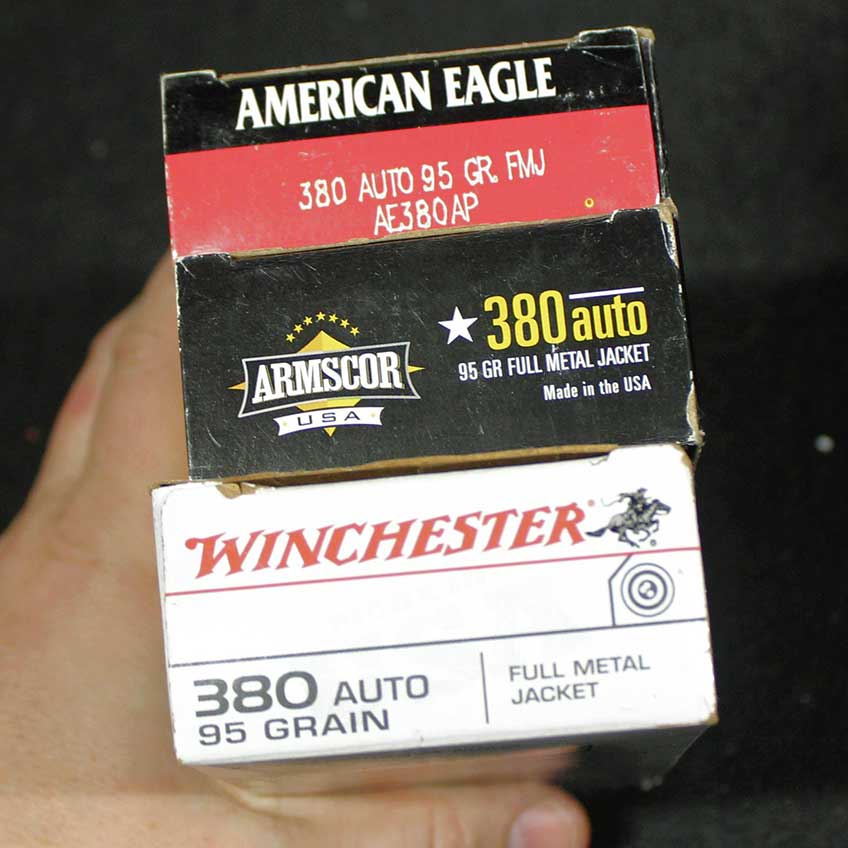 With this information in hand, formal accuracy testing was conducted at 15 yds. from a bench rest using practice-grade ammunition.
Armscor USA
95-gr. full-metal jacket loads turned in a best group of 4.10" with a five-shot group average of 4.32".
Federal's
American Eagle 95-gr. full-metal jacket printed a best group of 3.81" with an average of 4.01".
Winchester's
USA white box 95-gr. full-metal-jacket yielded a best group of 3.86" with an average of 4.20".
Overall, the '62 Pocket Navy Conversion is a beautiful little revolver. The fit and finish throughout are top notch. The metal work is clean and tight with the wood grip properly fitted to the frame. The clean lines of the brass grip frame, color case hardening components and the portrait stamped cylinder give it a just right level of aesthetics that can be thoroughly enjoyed on or off the range.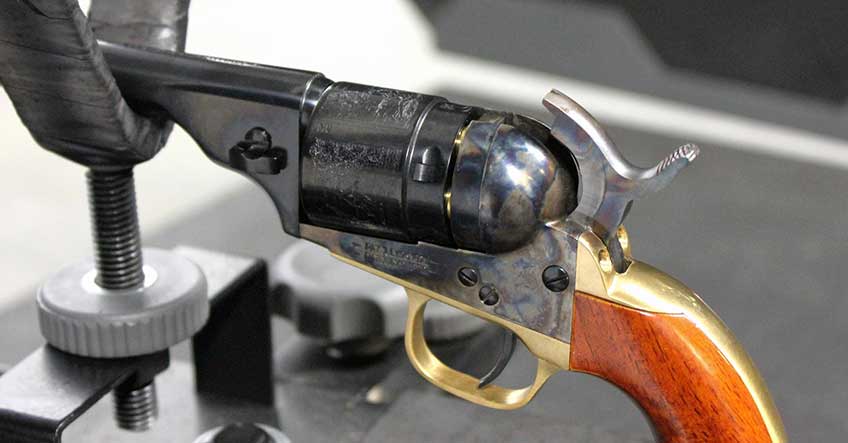 This is an ideal option for hard core old west fans or casual collectors who want a replica that's fun and affordable to take out to the shooting range.
For more information on firearms like the 1862 Pocket Navy Conversion visit
cimarron-firearms.com
.  
Cimarron 1862 Pocket Navy Conversion Specifications
Importer: Cimarron Firearms
Manufacturer: Uberti, Italy
Model:  '62 Pocket Navy Conversion
Action: Single-Action Revolver
Caliber: .380 ACP
Barrel: 6" Blued Steel, Round Profile
Front Sight: Brass Bead
Rear Sight: Hammer Notch
Cylinder: Blued Steel, Unfluted with Roll Stamp
Frame: Color-Casehardened Steel
Grip Frame and Trigger Guard: Brass
Grip: 1-Piece Smooth Walnut
Trigger Pull: 4-lbs. 7-oz. (As Tested)
Barrel Length: 6"
Overall Length: 11"
Height: 4.5"
Cylinder Width: 1.32"
Weight: 23.9-oz. Unloaded
Capacity: 5 Rounds
Accessories: Owner's Manual
Suggested Retail: $587.82