Support NRA American Rifleman
DONATE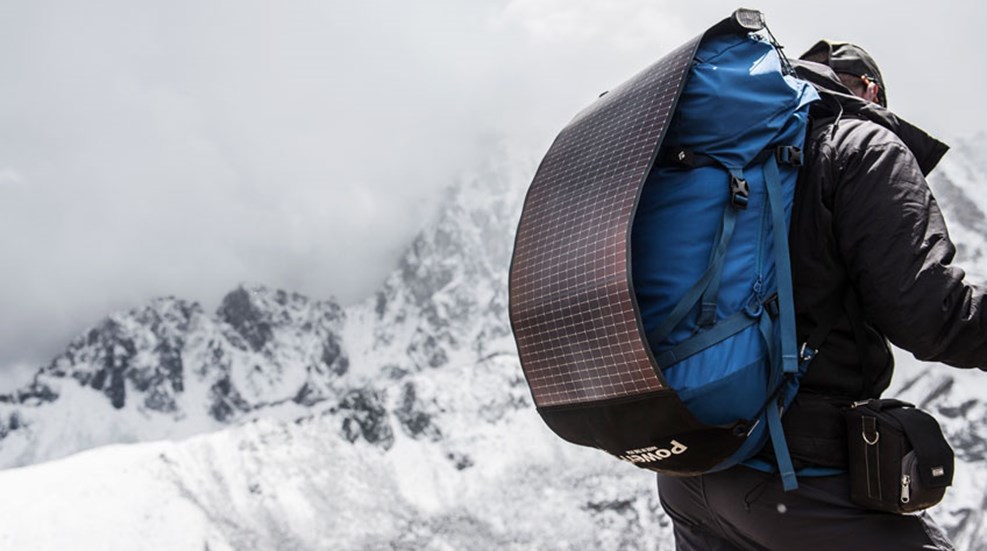 When heading out into the wilderness, one concern that has come about in this day and age is battery life and supplemental power sources for our electronic devices. Instead of being limited to the routes of using battery packs or shutting off electronics to save energy, PowerFilm Solar offers a portable and renewable solution to this problem through their line of folding solar panels. The U.S.-made PowerFilm LightSaver Max solar charger rolls up into a 2.5"-diameter, 13.5"-long package, making it ideal for sportsmen who need to keep electronic devices charged even in remote outdoor locales. It does not require a special stand for use, and can be positioned on the roof of a car, tent, or even on a log or the ground. The only real requirement is that it is placed in full sunlight in order to get the maximum charge potential.

Measuring 34.5" unrolled, the device's 18,000-mAh integrated battery is fully charged after six to eight hours of full sun. This means that it can be positioned anywhere near you with access to sunlight while you carry on with your activities.  That even includes wrapping the LightSaver Max over your pack and letting it take in available sunlight while you are hiking along. This allows you to charge without having to take special care or time to stop and charge. The LightSaver Max features dual 2.5 amp at 5 volts USB ports and an up to 5 amp at 12 volts output. Three cables are included: USB-A to USB-C; 12V Input Charging; and 12V Output. This allows you to connect to most tablets, computers, phones and other chargeable devices you might have along on your excursions. After charging, a full battery makes it possible to keep your smartphone charged for more than 80 hours beyond its original battery life.

The construction of the panels utilizes military-grade thin film solar technology that is resilient to weather and shock, making it an ideal renewable power source that does not require cautious care like other solar chargers. the main body is made of a hard plastic that protects the rolled up panel for extra wear and tear while not in use. With the panel rolled up, it can easily be stowed in a pack or attached to gear, being no larger than an enlarged canteen. It is also a lighter alternative, considering its charge capacity compared to the number of bulky portable conventional chargers required to achieve the same output. The LightSaver Max sells for $359.

For more information contact PowerFilm Solar, Inc.; (515) 292-7606; powerfilmsolar.com.