by
posted on January 23, 2020
Support NRA American Rifleman
DONATE
Revolvers continue to be popular commodities, even in a shooting world dominated by polymer-frame, striker-fired subcompact handguns. There are all kinds of wheelguns dominating the market today, and 2020 brought a host of new options to consumers. Check out these five new-for-2020 examples here:

Colt Python .357 Mag.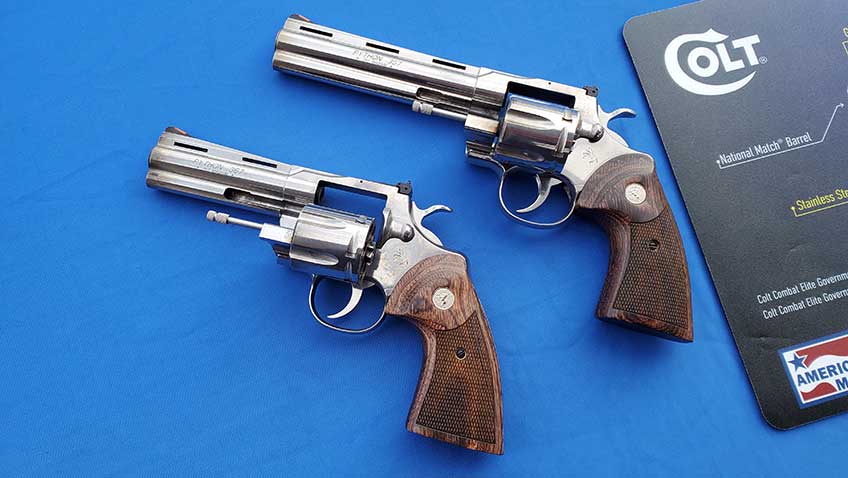 Colt's Manufacturing has finally brought back the legendary Colt Python double-action.357 Mag. revolver, which first debuted in 1955. Colt has carefully preserved overall appearance of this popular wheelgun while making several improvements. This Python is constructed of modern stainless steel alloys, sports a re-designed rear sight and thicker top strap.

The company removed 17 unneeded components and installed a next-generation trigger system. The new 2020 lineup includes stainless-steel models with 4.25"and 6" barrels, an adjustable rear sight and walnut grips. Take a look at Editor-in-Chief Mark Keefe's thoughts on the new Python here. Suggested Retail: $1,499
Kimber K6s DASA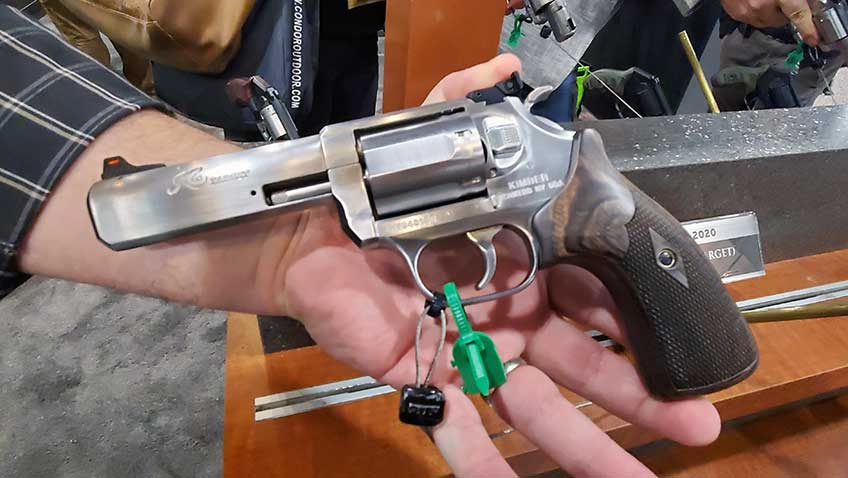 When Kimber first released the stainless-steel, concealed-hammer version of the K6s double-action revolver in 2016, I was among the skeptics who wondered if a company famous for 1911 pistols could successfully squeeze 6-rounds of .357 Mag. ammunition into a compact double-action only wheel gun. It proved to be a top-notch performer with smooth controls and useful defensive features.

This year, the company has stretched this revolver's performance potential by launching the DASA version, which sports an exposed hammer spur for double- or single-action firing. Barrel lengths include 3" or 4"models with fixed or adjustable sights. Suggested retail price is $949.  
Magnum Research 6-Shot BFR Revolvers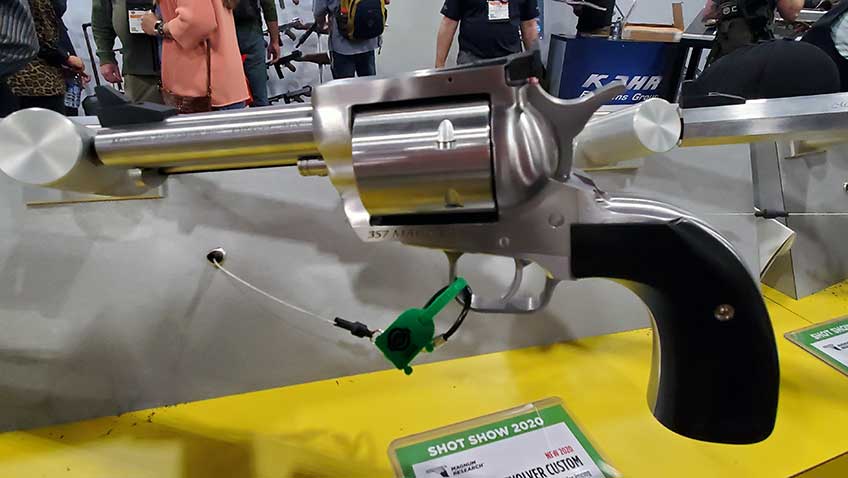 The Magnum Research, Inc. single-action Big Frame Revolver (BFR) series includes a variety of beefy, stainless-steel 5-shots chambered for large handgun and rifle cartridges. The long-cylinder version is chambered in .45-70 Govt. and .30-30 Win., while the short cylinder models (shown) can be stoked with cartridges like the .50AE and .500 Linebaugh.

For the first time in this product line's history, the company will be increasing the ammunition capacity to 6-rounds for the .357 Mag. and .44 Mag short cylinder models. These new BFRs will sport the same features as previous models and compatible with the same in-house custom upgrade services. Suggested retail prices start at $1,302.
Ruger Custom Shop Super GP100 9mm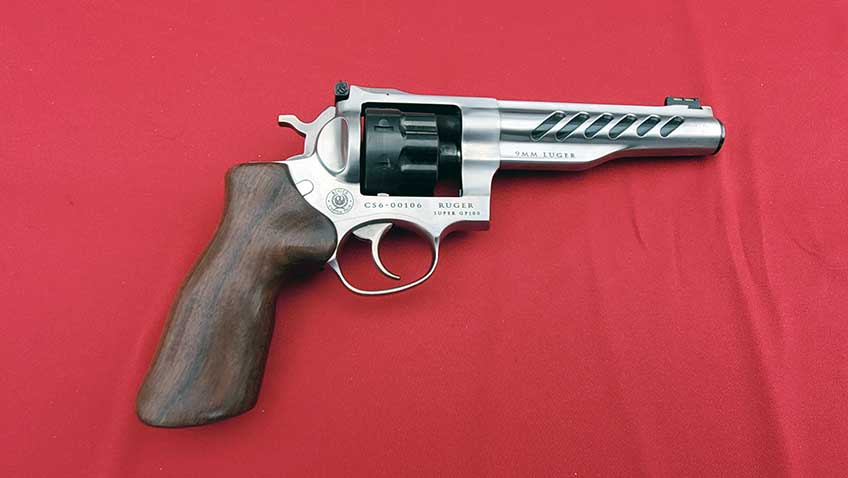 Ruger continues to expand its line up of Custom Shop race guns with a 9 mm version of the 8-shot Super GP100. Enjoy the same competition features as the .357 Mag version using this less-expensive and easy-to-find semi-automatic pistol cartridge.

Ready to use, right out of the box, this stainless steel interpretation of the rock-solid GP100 design utilizes the the action of the Super Redhawk. A dual-spring lockwork configuration provides even double-action cycling and reliable ignition. Other features include adjustable target sights, polished and optimized internals and a set of full-moon clips for quick reloads. Suggested Retail: $1549
Taurus 942 .22 LR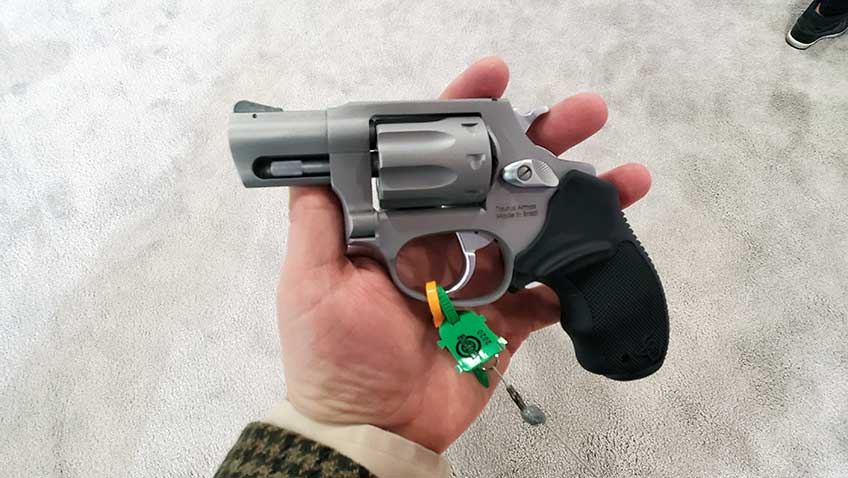 With the demand for less expensive firearms that shoot inexpensive ammunition ever increasing, Taurus USA is launching the Model 942 double-action revolver chambered in .22 LR. Based on the company's successful snub-nose Model 85 carry revolvers, this version features a 2" barrel, an 8-shot cylinder and a textured rubber grip.

The fixed front sight is paired with an adjustable rear sight. The first two models will include a matte black alloy steel version and a stainless steel option. The Model 942 is an ideal trail gun or understudy for snub guns chambered in larger calibers. Suggested Retail: $362.12 - $377.27