posted on February 27, 2019
Support NRA American Rifleman
DONATE
Despite what you may read on the Internet, there really is no debate as to whether the M1911 is still a relevant, reliable and versatile personal protection platform. It has answered the call for more than a century and has perhaps never been more popular with civilian gun owners than it is today. One of the best-known current manufacturers of the M1911 and its variants is Springfield Armory, and the company has a well-earned reputation for quality and value within the category. Indeed, besides the many shooting championships won with Springfield 1911s, a crowning achievement, and no mean feat, was accomplished years back when Springfield's Professional model 1911 was selected for duty by the FBI's elite Hostage Rescue Team. That contract was earned through a notably rigorous evaluation process which tested extensively the guns' accuracy and reliability. Springfield's Custom Shop still produces the Professional model in limited quantities, and I'm told it is one of the most popular offerings made by that talented group of gunsmiths.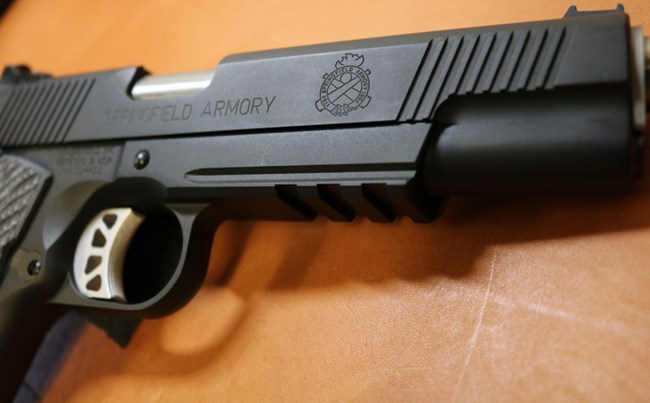 Like many American handgunners, I have a particular soft-spot for the M1911. Also true to form, I like to tinker with and personalize my guns to best suit my needs and preferences. In this case, the subject of handiwork was a Springfield 1911 Range Officer Elite Operator in .45 ACP ($1,145, springfield-armory.com) that I wanted to better equip for daily carry. As a quick refresher, the Range Officer Elite, or RO Elite series was introduced in mid-2017 and offered consumers the same quality and value as the forged-steel Range Officer series, but with some enhancements including Springfield's Black-T treatment—the same wear- and corrosion-resistant finish as used on the FBI guns—a new Gen.2 trigger, an ambidextrous thumb safety and slim, G10 stocks. The Operator is a full-size gun with a 5" barrel and a traditional bushing and recoil spring assembly, and is distinctive for its integral accessory rail at the dustcover, forward cocking serrations and ledge-style, two-dot rear sight paired with a red fiber optic front sight. Thanks to its robust, all-steel construction, the Operator is offered in not only 9 mm Luger and .45 ACP, but also 10 mm Auto.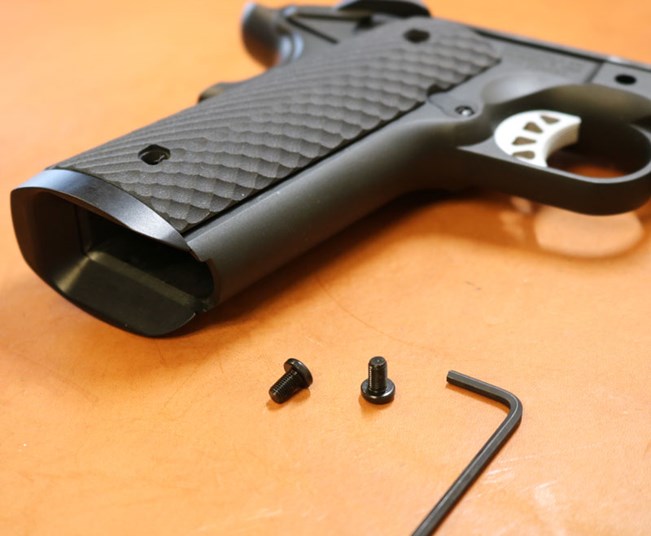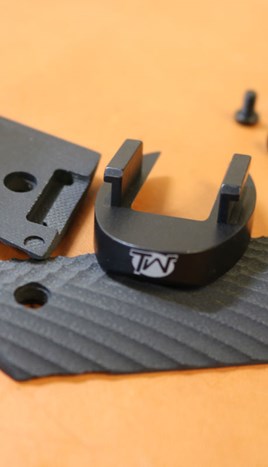 For this project, the first change I wanted to make was to add an enlarged magazine well to ease and speed reloads. This gun is well-suited for personal defense, duty, competition or really any handgun shooting pursuit, and I expect it to see extensive range time in my care, so enhancing the magazine chute was a priority. To do so, I turned to Techwell and its innovative system wherein the magwell extension slides beneath the frame, and integral wings engage grooves on specially machined G10 stock panels. It's a brilliant arrangement that does not require handfitting or modification to the frame or mainspring housing. Popularized among competition shooters, Techwell offers a variety of units from the widely flared IPSC TGO—named for Springfield's world champion shooter Rob Leatham, "The Great One"—to more discreet extensions such as the IPSC Carry ($85, techwellusa.com), which I selected, in black.  To secure the magazine well, I also ordered Techwell's G10 DualTec stocks ($75), also in black, although five color options are available. Replacing the RO Elite's slim stocks with standard-width units did not require a change of bushings, but I did need to use standard-length stock screws. Also, because of the extended magazine well, I opted to trade out the pistol's factory seven-round magazines for eight-round magazines with bumper-style floorplates. Examples of such magazines abound, I've been pleased with the performance, and price, of the blued eight-rounders from Mec-Gar ($27).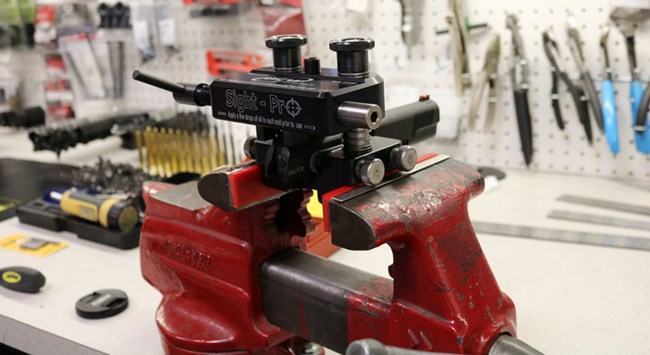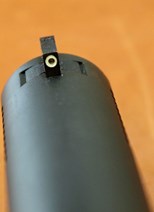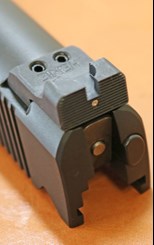 The other components I wanted to address were the sights. The Operator's sights are a good improvement over the white, three-dot arrangements of many production pistols, in particular I like the ledge-style rear sight designed to ease one-hand manipulations. However, I am just not a fan of the three-dot system on my own guns, and much prefer a bold front sight paired with a blacked out rear. The Heinie-style straight eight arrangement meets the criteria and, for low-light use, adds a tritium insert to both the front and rear sight for a glowing, vertically-aligned sight picture. I have just such a set of sights on a Nighthawk Custom Falcon Commander, and really like them, so I simply called up my friends at Nighthawk and ordered an identical set of sights, only using a slightly taller front post (0.19") better suited for the longer slide and barrel of the full-size Operator. The sights included a genuine Heinie ledge-style rear, a Nighthawk front post with a big white dot, and straight-eight-style tritium inserts in each ($130, nighthawkcustom.com). Installation was a breeze since the Operator's slide is cut with standard Novak-contour dovetails, and I was once again able to us my MGW Sight-Pro Sight Mover, acquired through Brownells.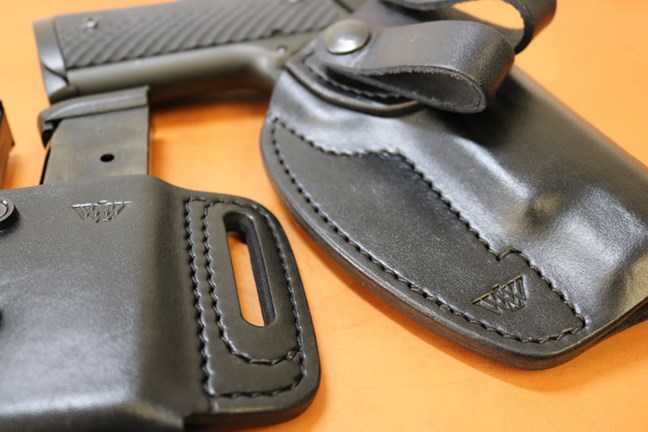 Quite happy with the gun's functional characteristics, the last consideration was a good holster in which to carry the Operator. It's true that I had on hand some quality gunleather for M1911s, but the Operator's accessory rail was not compatible with my available selection. Wright Leather Works, as they always do, had the perfect solution in the Closer ($108, wrightleatherworks.com)—the company's take on the Bruce Nelson/Milt Sparks Summer Special design and enhanced with Pull-The-Dot snaps for added security. Wright's leatherworking is second to none, and the brothers Wright, Scott and Brandon, have become some of my most trusted purveyors of gunhide. The Closer in black and a matching dual-magazine pouch were the final touches needed to get the Springfield Armory RO Elite Operator ready for carry and configured to my specifications. Now all that's left is getting it to the range and planning my next project.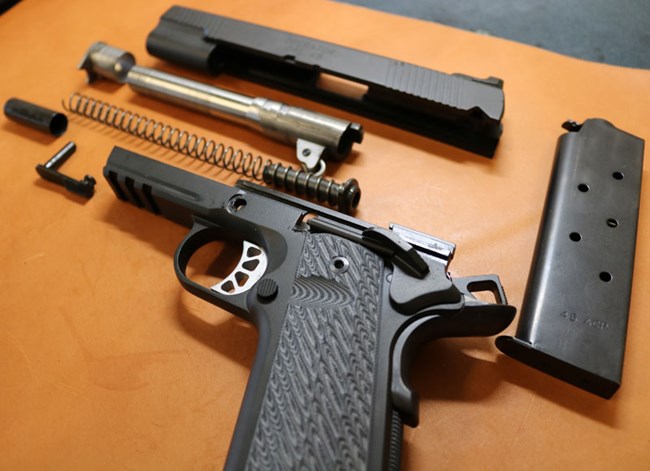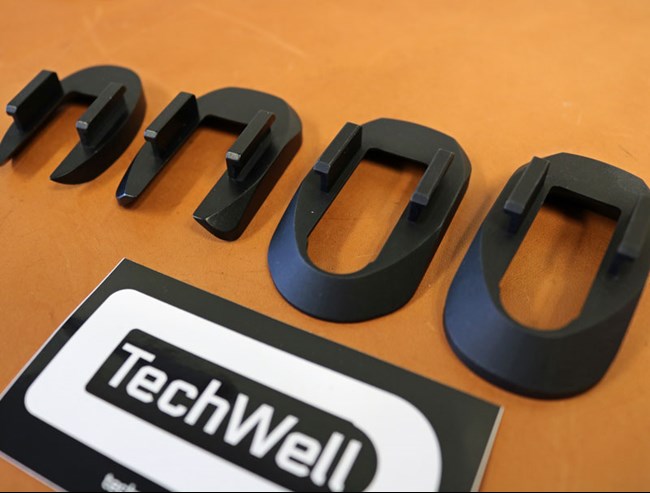 Additional Reading:
Springfield Armory RO Elite Now in 10 mm
Product Preview: Slim Line Stocks
Springfield's Range Officer M1911s