Support NRA American Rifleman
DONATE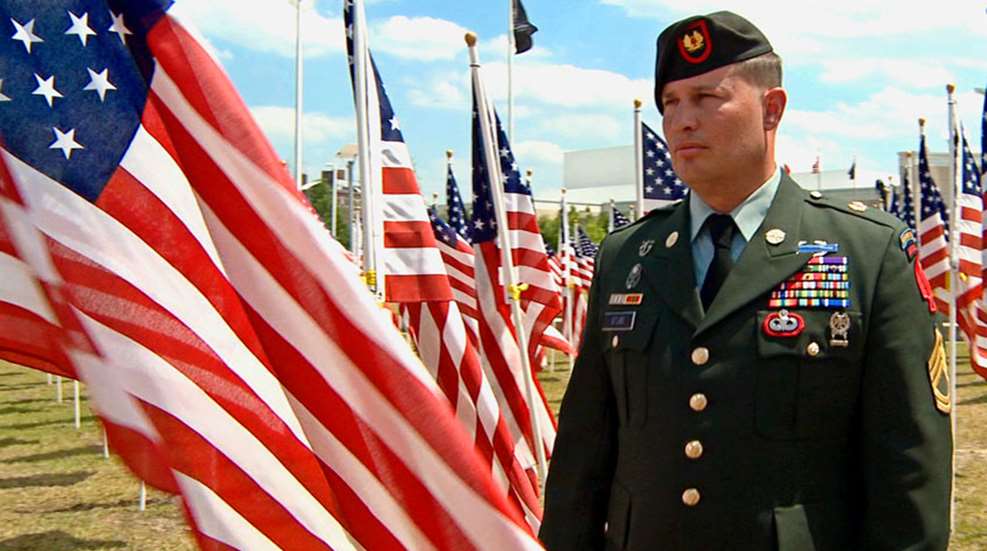 Everyone should have heroes. For many these days, it seems they are invariably sports stars or celebrities. Mine are different. They include a single mom who did her best to provide every opportunity for her son. They also include her brother, who didn't need to become involved in a boy's life, but chose to do so anyway. I have heroes I've never met, men like my favorite founding father, Daniel Morgan.
But then there are those I know and have come to call friends. They include men I get to work with on telling stories about Americans and their guns. I get to talk to Maj. John L. Plaster, USAR (Ret.), pretty often. Not only was he a Special Forces soldier in Vietnam, but he came home and became one of the foremost authorities on sniping in the world. I also get to speak with Wiley Clapp, a Marine Vietnam veteran, who, after more than four decades of hard work, is one of the most influential and knowledgeable writers in the field of handguns.
When I say heroes, I mean those whom you respect. Those whom you admire for their accomplishments and character. For me, one of those men is my friend Greg Stube. While an Army sergeant first class, he had been the tip of the spear in the war in Afghanistan, a Special Forces soldier taking the fight to those who enabled the attack of 9/11. An attack in which Secret Service Officer Craig Miller, the husband of my then-editorial assistant, Holly, and the father of two just-born twin boys, lost his life.
During Operation Medusa, Greg was blown up and shot, and he began a long painful recovery. It was then that I met him. In a moment that still makes me just a little uncomfortable, Greg reached his hand out to mine and thanked me for protecting his freedom while he was over there. To have a man blown pretty much in half in Afghanistan thank me for protecting his freedom was difficult. I accepted his thanks, but I told him it was on behalf of the members of NRA. I am merely a magazine editor, but at that moment I represented millions of Americans who hold the Second Amendment at the very core of what makes them Americans.
I once sat next to Greg during the Pledge of Allegiance as he grunted and sweat, powering through extreme pain, just trying to stand to a salute our flag. He wouldn't accept my help, but nothing was going to stop him from rising in respect for the flag.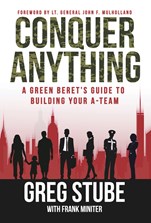 Through all the surgeries, for all this pain, Greg Stube has become, in his own words, a better person. He is a man of incredible bravery. But in his new book, Conquer Anything: A Green Beret's Guide To Building Your Own A-Team, he provides some lessons and insights that all of us can learn from. I had hoped to run a full article in these pages written by Frank Miniter, but as space has been tight, I ask you read "Gun Talk Saves A Hero's Life." 
Last year, I lost two heroes, who were also storytellers. One was Don Burgett, a proud NRA member and World War II paratrooper, an enlisted man who lived and told the story of the "Screaming Eagles" from D-Day until the end of National Socialist Germany. And I lost James O.E. Norell, probably the best writer I have known and a man who could expound on guns as well as express for NRA members the ideal words to help defend our freedom.
I urge you to read the article about Greg; and if you think this book is something that would inspire you, I encourage you to read it. But I also encourage you to thank the heroes in your life—while you can.

Additional Reading:
Video: American Rifleman TV: Don Burgett, Part 1  
Video: American Rifleman TV: Don Burgett, Part 2  
Hotter Than The Hinges Of Hell's Gates–Don Burgett