by
Philip Schreier, Senior Curator, NRA Museums
posted on June 5, 2018
Support NRA American Rifleman
DONATE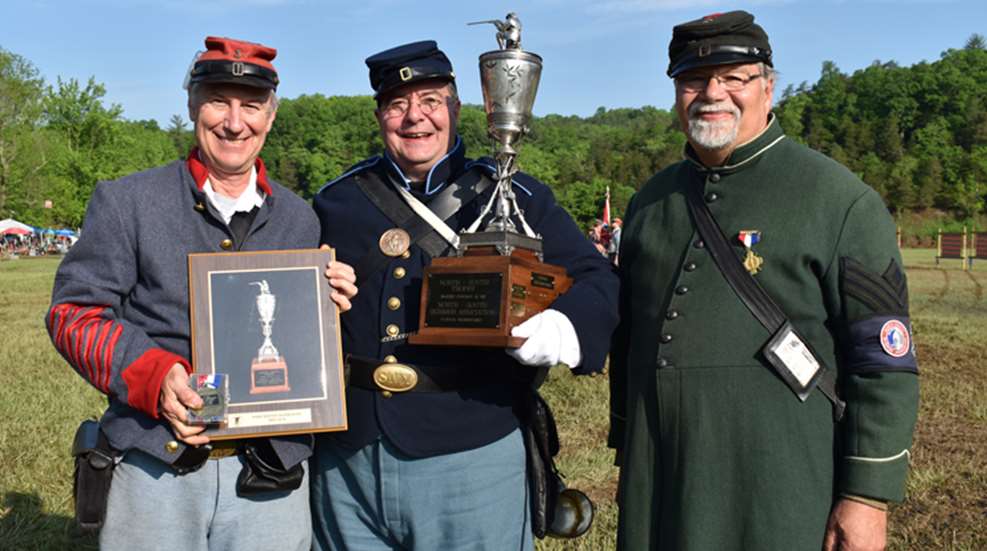 The 137th National Skirmish of the North South Skirmish Association was held in less than favorable conditions at Fort Shenandoah, Winchester, Va., over the week of May 16 to 20, 2018. Rain was a constant factor all the way up until the awards ceremony at 8 a.m. Sunday morning.
Since 1998 the NRA has sponsored and awarded a trophy to the High Scoring Senior and Junior Skirmisher. This year, for the second time in a row, the Young Skirmisher award 1st Place went to Michael Clark (below). Senior Skirmisher 1st award went to Dennis Heuer (shown top).
NRA Museums Senior Curator Philip Schreier traditionally spends five days during the spring and fall Nationals manning the NRA Membership cabin along the Sutler Row, and presenting the NRA Awards on Sunday mornings. This year he chose the uniform of a 7th Rgt NYNG private from the early years of the NRA to make the presentations.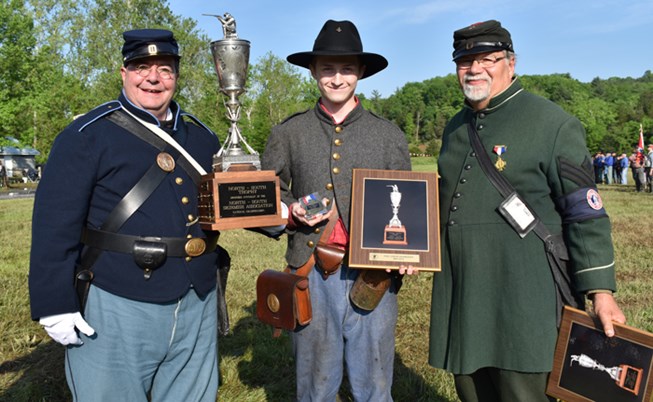 All photos by Ericka Hoffmann, N-SSA staff photographer. Joining Mr. Schreier in the presentation of the trophy is N-SSA National Commander David Booz.