Support NRA American Rifleman
DONATE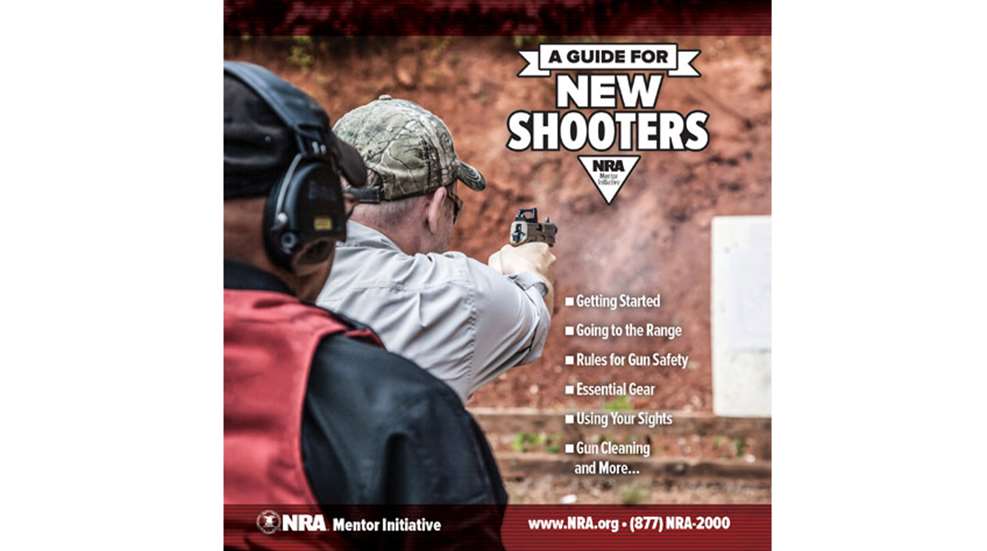 Many Americans have simply never handled a firearm, let alone been introduced to the shooting sports by a friend, family member or colleague. Getting more people to the range in a safe, comfortable and controlled environment is something a lot of gun owners talk about, but we here at NRA Publications are taking steps to help you do something about it.
Please read the letter below from NRA Publications Executive Director Doug Hamlin and then take the time to read "A Guide For New Shooters" and share it before you head out to the range.
Sincerely, Mark A. Keefe
---
Dear Fellow Member:

For the fourth year in a row, NRA Publications is leading the charge to promote safe shooting through our Mentor Initiative. And this year, it's more important than ever, as our firearm freedoms have come under attack in light of national tragedies.
Despite the negative press in the wake of recent events, the NRA remains committed to preserving our Second Amendment rights. We all need to do our part to get more Americans to stand with us.
That's why I'm urging you to be a Mentor.
To take part in the NRA Mentor Initiative, like 55,000 NRA members have done in the past, all you have to do is take a new shooter to the range. This will give you the opportunity to enter the Mentor Sweepstakes, where you will have a chance to win one of dozens of prizes.
This year, the sweepstakes prizes are brought to you by donors Taurus USA, Winchester Ammunition, Walker's and Davidson's.
And because we believe every new shooter can benefit from an NRA membership, we encourage you to tell newcomers that they can join by calling (800) 977-4672 or by going online to nra.org/mentor2018.
With the upcoming mid-term elections, where it will be imperative for us to keep pro-gun majorities in the U.S. House and Senate, we need new members who can expand our grassroots efforts to keep our right to bear arms.
By lending a hand and introducing new shooters to our ranks, we can show that NRA members are the good guys. So join me in becoming an NRA Mentor!
—Doug Hamlin, Executive Director, NRA Publications


NO PURCHASE OR DONATION NECESSARY TO ENTER OR WIN.  A PURCHASE OR DONATION WILL NOT IMPROVE YOUR CHANCES OF WINNING. Sweepstakes is open to legal residents of the 50 United States and Washington, D.C., age 21 years or older at time of entry. To qualify for the random drawing, entries must be received by 11:59 PM ET on 7/2/18. Void where prohibited by law. See Official Rules for details.