Support NRA American Rifleman
DONATE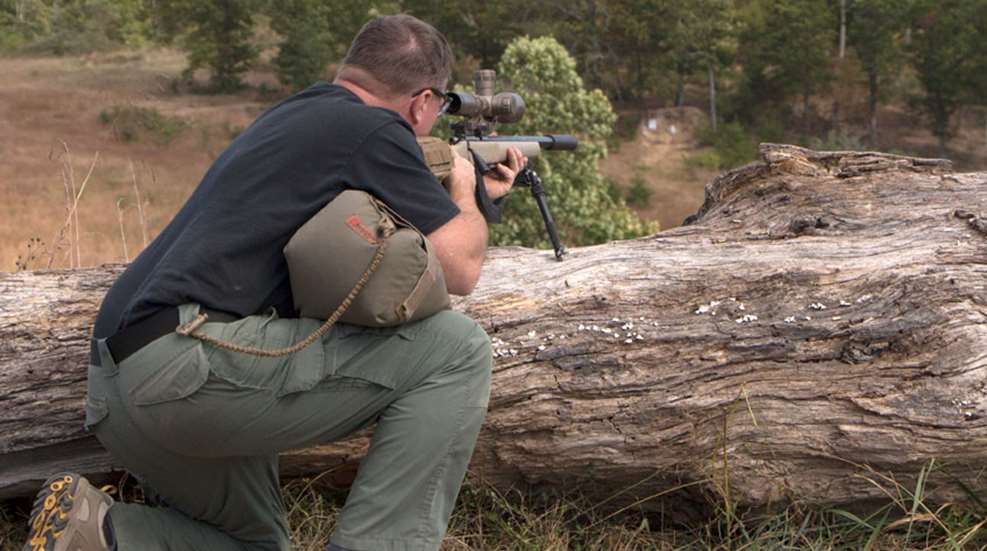 Executing a well-placed shot from the 300-yard mark is a fairly simple proposition with most modern center-fire rifle chamberings. But the same shot, with a rimfire rifle? That's another story. At that range, drops for the .22 Long Rifle begin to approach 20 ft., and full-value wind drifts can be counted in tens of yards, rather than inches or feet. Add to the scenario multiple target engagements, a shot timer and the physical stresses of positional shooting, and you have yourself a match. 

Such scenarios are becoming increasingly more common across the country. One such location, nestled within the small, mountain farming community of Glengary, W.Va., is Peacemaker National Training Center, home of the Practical Rimfire Challenge (PRC). In PRC, competitors test their ballistic know-how throughout nine stations of steel targets—at distances far beyond even the Olympic competition-shooting threshold. For a first-hand view of PRC, visit americanrifleman.org/EleyPRC and follow Assistant Editor Kristen Voss as she makes her way through the competition.
This year marks the second annual season of PRC and a new title sponsor—Lapua Ammunition. Five scheduled events (March 31, May 19, June 9 and Sept. 1) will comprise this year's PRC season at Peacemaker with the finale set for Nov. 3, 2018.