Support NRA American Rifleman
DONATE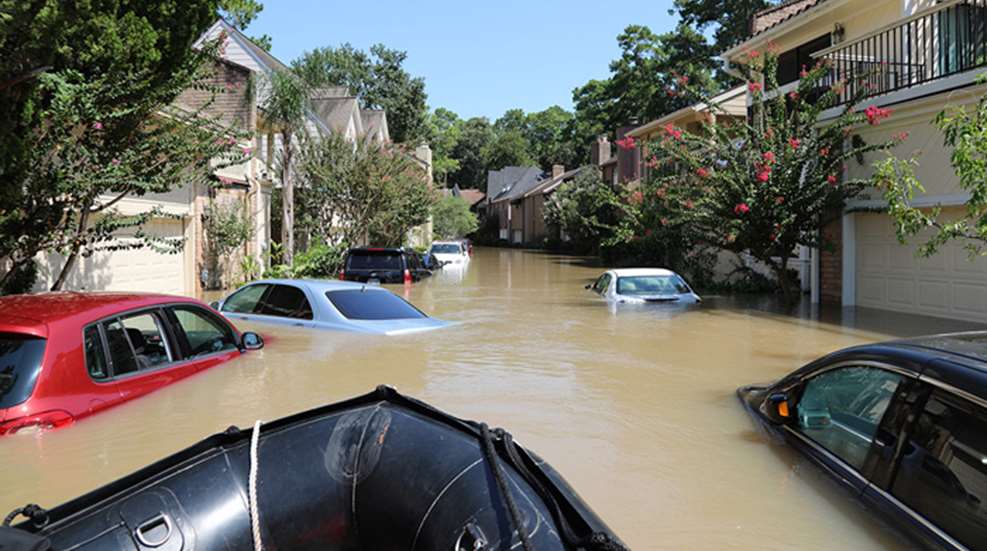 Images courtesy FEMA

Damage estimates from hurricanes Harvey and Irma are astronomical—and growing with each person as they slowly return to what is left of their home—but those lofty figures don't reflect many of the heirlooms a family considers priceless, a list that includes inherited firearms. Even those "safely" stored in a gun safe have fallen victim, because those heavy-duty steel systems capable of frustrating burglars and shrugging off a fire's heat, aren't usually waterproof.
Our thoughts and prayers go out to everyone victimized by the storms. The media's reporting of monetary figures and infrastructure damage don't reflect what you're going through, the disruption you're suffering and emotional scarring.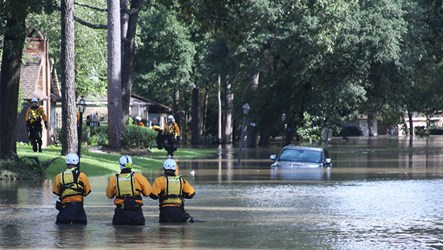 Some of the nation's highest concentrations of firearm enthusiasts were caught in the crosshairs and only now discovering their guns were soaked or fully submerged. A lot of them are irreplaceable, including grandpa's rifle or the shotgun he used to take his first rabbit during the depression. Acting fast is the key to minimizing damage and the National Shooting Sports Foundation and SAAMI have created a comprehensive guide (PDF) to do so. The approach you take to ammo is different, potentially dangerous and SAAMI offers some timely tips (PDF). 
Which is Worse—Fire versus Water?
Water damage claims—including frozen pipes, overflowing toilets, hurricanes, etc.—occur nearly six times more often than those made for fire, lightning and debris. According to the Insurance Information Institute, for every 100 household policy years (2010 to 2014) the figures were 1.86 and 0.38, respectively.
Add the fact that first responders toss water on a fire, and a lot of it, and it might lead you to believe we should think waterproof ratings in a gun safe before heat and flame. The average water damages claim figure of $7,958, however, pales by comparison to $39,971 per fire. Plus, there's at least some hope of saving that heirloom after a flood, which isn't an option if all that remains is a metal blob and ashes. 
The figures do highlight the fact, however, that relatively "routine" water problems occur frequently enough in the home that they should be considered by gun safe owners.  Mother Nature's a more formidable foe and, despite the pair of catastrophes in the past couple weeks, last year was the record setter. "Perhaps most surprising were the 4 separate billion-dollar inland flood (i.e., non-tropical) events during 2016, doubling the previous record, as no more than 2 billion-dollar inland flood events have occurred in a year since 1980," According to National Oceanic and Atmospheric Administration. "Three of these flood events were clustered in Louisiana and Texas between March and August, collectively causing damage approaching $15.0 billion. This is a notable record, further highlighted by the numerous other record flooding events that impacted the U.S. in 2016."
Safes, Heat and Moisture
Moisture—even in the seemingly harmless form of humidity in the air—is the enemy of guns. It can cause metal parts to rust, pit and become dangerously damaged. An electric device, like the GoldenRod  or even a low wattage light bulb, is often placed inside a safe to maintain a moisture-reducing warmth, but they require power and where that cord runs in is where flood water will rush in.
Before you add a blob of silicone around that entry point, there's something bombmaking serious to consider. If a fire breaks an amateur-made fully sealed safe can build interior pressure until it—literally—explodes. Think about water heaters and the incendiary incidents common before blow-off valves became mandatory.
To create a fire- and heat-rated safe of any quality, one that's "waterproof" is more complicated than it seems. It's got to breathe in one extreme, but hold its breath in another. Despite the claims, cheap knock-offs can't get it done.
Solutions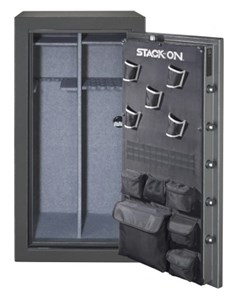 Stack-On produces seven versions that are waterproof and can still stand the extreme heat of fire for certain periods. Its website has complete details. I'm sure there are more out there, but dismiss inexpensive options and companies making lofty claims for cheap products. The vastly different survival scenarios are not novice territory.
There are also companies that employ a secondary seal that prevents water from invading up to a certain height. Browning Safes doesn't make a model rated as "waterproof," but Mike Capps—who's on its public relations team—provided somewhat similar advice for current owners. To minimize the chances of water getting in, try "Getting the safe up off the floor if possible," he said.
Place handguns in inexpensive waterproof containers if you're facing a scheduled disaster—hurricane. Long arms can have their buttstock (or muzzle, depending on your storage configuration) inserted in "bucket," although it'll be impossible to totally seal atop. All that plastic may be susceptible to heat, so remove the temporary solution as soon as you feel it's safe to do so.
Elevate firearms inside the safe, if possible, using hook-and-loop fastener systems, retention devices or MacGyverisms.  Put them in drying-agent gun socks, toss in a non-electric desiccant (silica gel, for example because it still works when the power is out) and refresh/add a nice coat of rust preventive solution before the tide rises.
Most of the Tactical Walls gun safe versions would keep things up and out of the water to a certain point, but Chris Wood, executive vice president of sales and marketing for the company, said none of them are waterproof.  He did issue another reminder, though. "Generally, what you put in our safes is what you'll want to take with you in a bad situation." And the criminals did come out to play in Harvey and Irma's aftermath, unfortunately.
To determine if you're at risk of becoming a victim of Mother Nature's wrath, the Federal Emergency Management Administration has created a tool in which you simply enter your address to determine  if you're in a flood-prone area or if there's one nearby.