by
posted on April 26, 2017
Support NRA American Rifleman
DONATE
When it comes to handloading, shotshells receive considerably less attention than do metallic cartridges—both rifle and handgun—perhaps due to misconceptions about the benefits of doing so. Here are five reasons why a shotshell press should grace your reloading bench.
1. Reliability
Whether shouldering a shotgun in anticipation of a clay bird or a South Dakota pheasant, shotshell dependability is a non-negotiable. Think factory ammunition assures reliability? Think again.
At times, the wad petals of factory shotshells fail to open (or do so incompletely). During the past year, I've recovered wads from 12-ga., 3" turkey loads in which an inadequate fourth slit resulted in three, inconsistent petals instead of four and, as the patterning board revealed, load performance was negatively affected. Imagine that happening when a "trophy" tom finally commits to your setup!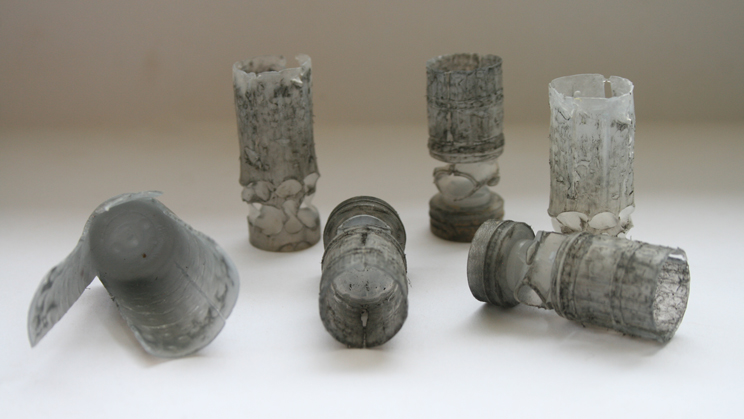 Worse yet were two brands of 20-ga. target/light field loads. As evidenced by collected wads, a handful from one manufacturer failed to open, and from the other, none of them opened. Without the petals flaring to slow the wad's forward momentum and ensure a clean release of the payload, these shells performed like slugs. Often a shooter blames himself, not the ammunition, for the miss.
However, Since a handloader builds the loads individually, consistency and quality are typically assured. Inspecting each wad (and cutting as necessary) before insertion is enough to prevent problems.
2. Diversity
But have you ever wanted a load that's no longer manufactured—or never was? Even if you're using the ubiquitous 12 and 20 gauges, at some point you'll crave a "specialty" load. Beset by limited factory options, 10-, 16-, and 28-ga. users know this feeling all too well. Handloading enables you to assemble loads tailored to your needs. Ballistic Products Incorporated's new Advantages Manual, 10th Edition, for example, has nearly 5,000 recipes for 2½" .410 bore to 10-ga., 3½" and encompasses lead and lead-free shot, buckshot, and slugs.
Among the unique loads that I've assembled and used are: multi-shot-size "duplex" loads; subsonic slugs; 3", 20-ga. shells with BB-size HEVI-Shot for geese; traditional-type, stacked-card rounds; 1,800 fps, 7/8-oz., 12-ga. steel shells; 10-ga., 3½" buckshot; 12-ga. "spreader" loads; leadless .410 game loads; and 16-ga. turkey shells. Most of the aforementioned shotshells are difficult, if not impossible, to purchase as factory loadings.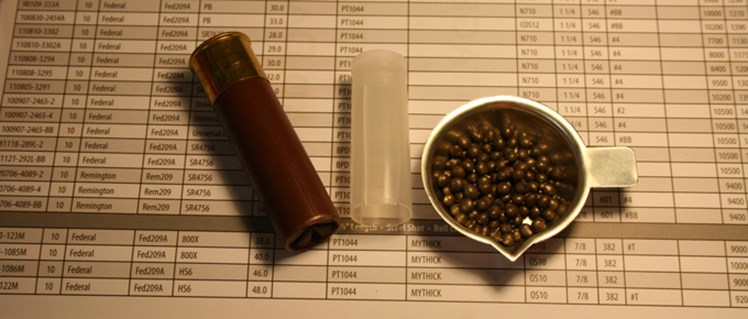 Want tighter patterns from your fixed-choke shotgun? Hunting in extreme cold temperatures? Simply find a recipe using a wad with thicker shotcup petals or faster-burning propellant, respectively. And that's only the beginning.
3. Availability
Users of factory shotshells are at the mercy of manufacturers and retailers. Ever see the descriptions, "seasonal" or "out of stock, no backorder"? They're synonymous for "you're out of luck, friend." For the forward-looking handloader, those one-liners are meaningless. With the components on-hand, you're ready to load as needed.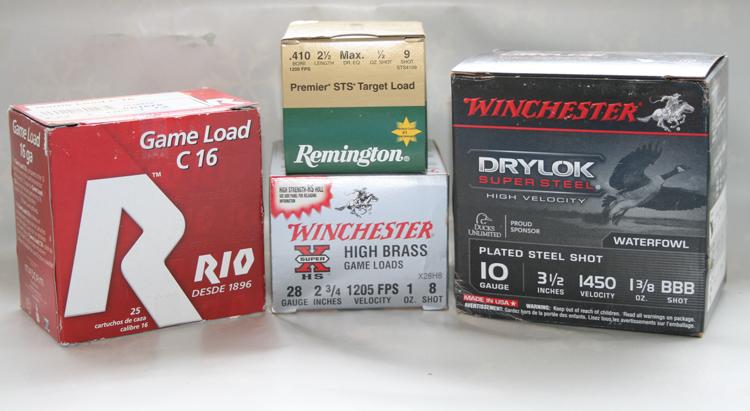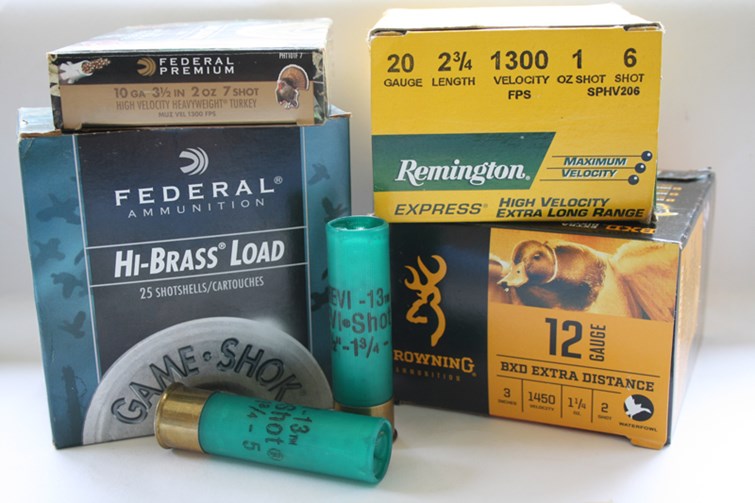 4. Cost
Price is subjective; what's costly for one shooter may be a non-issue for another. Moreover, in relation to the price (and time) of a hunt or preparation for competition, the actual cost of ammunition is actually minimal. Still, significant savings can be achieved through handloading.
Handloading target-type loads in 12 and 20 gauge solely for "blasting" is impractical; Cabela's economical Herter's Target Shells, for example, are priced at $55 per case (250 rounds)—or $0.22 per shell. Handloaders would be hard-pressed to equal this price, let alone best it.
For similar cost, though, reloaders can utilize high-antimony, magnum-grade shot, premium wads, and cleaner-burning propellants, essentially equaling "premium" offerings, such as Federal Gold Medal, Remington STS, and Winchester AA with an average of $0.10 per-round savings—that's $2.50 per box.
The greatest savings will be found in loading shells in 10-, 16-, and 28 gauge and .410 bore, as well as magnum-type hunting rounds. Take 3", .410-bore hunting loads for example; due to their low volume (in comparison to 12 and 20 gauge), manufacturers charge a premium for these shells. Priced at $0.60-$0.65 each, the same shells can be handloaded for around a third of the cost. It gets better, too. At Natchez Shooters Supply, 10-ga., 3½" HEVI-13 turkey loads sell for $38.29 per five-count package, or an astounding $7.66 per shell. Using ITX Extreme-13 or repurposed HEVI-13, I can load a ballistically-similar load for around $5. When using standard HEVI-Shot, that number can be halved. For handloaders, such savings is the norm, not the exception.
5. Knowledge and Satisfaction
"You won't truly understand ammo until you start making your own," said Ballistic Products Incorporated Director David Fackler. That's so true. By assembling and evaluating your handloads you'll learn about the intricacies and dynamics of shotshells, which, in turn, will help you produce better loads. Beyond improved performance, though, handloading affords a sense of satisfaction that's tough to explain. Connecting with a clay or game animal using a shotshell that you've personally assembled is especially gratifying. Try it and you'll see.
Knowing all that can be gained by handloading shotshells, what's your excuse not to? Go ahead and order that press.