Support NRA American Rifleman
DONATE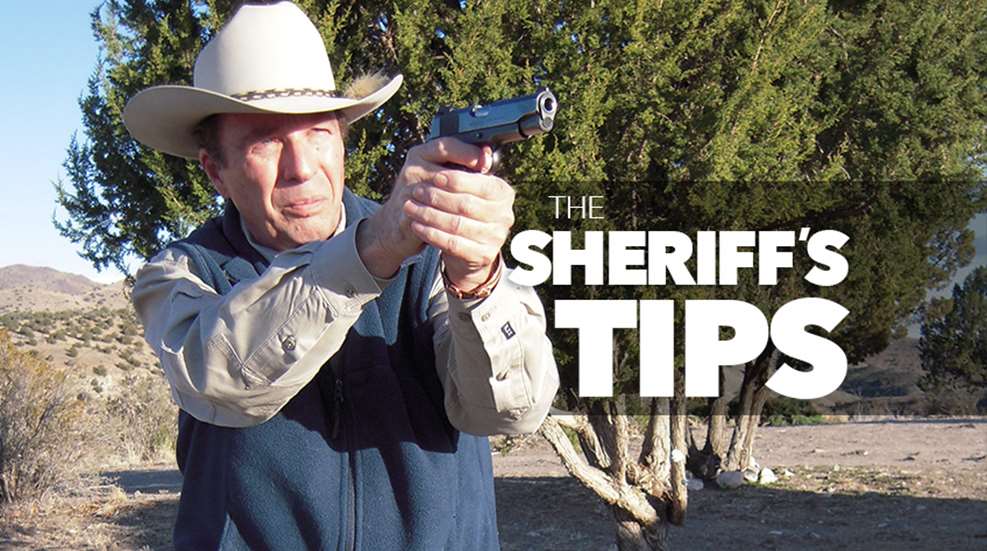 Being aware of what is going on around you greatly increases your ability to spot trouble and often to avoid it entirely. Col. Jeff Cooper developed the Color Code to help people understand the mental condition and level of preparedness that is necessary to deal with a potential criminal attack. As a refresher, here is his color code in its entirety.
Condition White — Unaware and unprepared.
Condition Yellow — Relaxed awareness.
Condition Orange — Specific alert. Something is not quite right and has your attention.
Condition Red — Specific threat. I will use deadly force if it becomes necessary.
Cooper's intention was that this color code was not about the amount of danger that was involved. Instead, he saw the color code as relating to the mental state that the person should be in. Sadly, many people who quote the color code don't truly understand it and they pass this lack of understanding on to others. Probably the most abused of these four mental states is Condition Yellow, relaxed awareness.
Some so-called experts will tell you that they are always aware of what is going on around them. Some shooters will always turn their heads to the left and right after firing a string of shots on the practice range to show that they are keeping up with what is going on in their immediate surroundings.
The fact is that none of us are as alert and aware as we should be or as we could be. Even Col. Cooper admitted to letting his guard down when he was on the grounds of his beloved Gunsite. The truth is that we can look without actually seeing. And we can listen without actually hearing. And we are all guilty of this at one time or another. 
Awareness is a commitment. And it is a commitment that begins with organizing our thoughts and planning our actions. 
Condition Yellow is a state that must be learned and it must be practiced. Just saying the words really doesn't cut it. How many times have we opened the front door to a knock without first looking outside to see who is there? How many times have we walked across a dark parking lot with our heads down while we shift the packages in our arms and fumble for the car keys? And, nowadays, we see a lot of people walking down the street with their heads down while fooling with their smart phones. I have done it and I am pretty sure that you have done it, too.

Awareness is a commitment. And it is a commitment that begins with organizing our thoughts and planning our actions. Shift those packages and get your keys into your support hand, leaving your strong-side hand free, before you ever walk out into that parking lot. Walk erectly with your head able to swivel and check out what is going on around you. Since you are truly in Condition Yellow, see those men standing near your car long before you get to them and while you still have time to go back into the store should that seem advisable.
Practicing Condition Yellow works even better when you are with a spouse, or partner, who also understands the need to be aware of your immediate surroundings. Call each other's attention to things that seem out of place, or have the potential for being a dangerous situation. Clearly, the more aware you are, the more options you have for dealing with a situation. And the more aware you are, the less likely you are to have to use deadly force. However, should it become unavoidable, greater awareness gives you more time to prepare to deal with a deadly attack.
So we don't really need these latter-day experts to make all sorts of modifications to the Color Code. They really don't need to add additional colors, nor do they need to bother changing the meaning and definitions of the various states of preparedness. If they really want to be of service, they should find ways to help us all be more aware of our surroundings and alert to potential trouble. And you and I need to make a commitment to forcing ourselves to be more alert ... even when it is dark ... even when we are running late ... even when we don't feel well ... even when we are safe at home. It should be a critical part of everyone's personal-defense plan.