by
posted on June 13, 2011
Support NRA American Rifleman
DONATE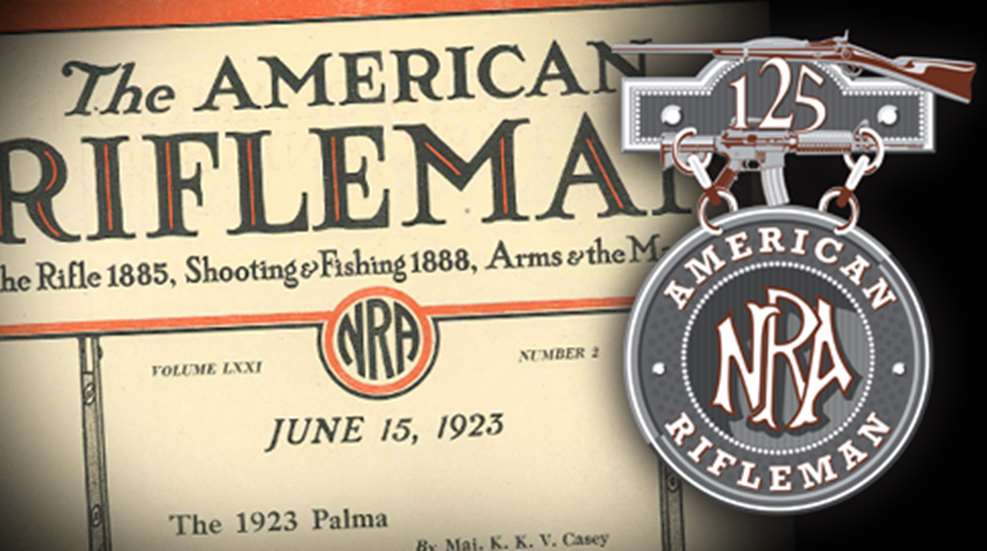 From the March, 1938 issue of American Rifleman
The new year was only a few days old when Lyman shipped two samples of their new 2 ½ X hunting scope sight for our test. One was the first Alaskan to come through production and the other was No. 14, so we believe by this time all jobbers are supplied with samples, and that individual orders for the new Alaskan model can be promptly filled.
The optics for the new Alaskan were developed and are supplied by Bausch & Lomb which assures the purchaser of an excellent glass. The final design is a small, light, neat instrument with long eye-relief and internal adjustments. It joins that group of American-made hunting scopes of which the Noske and new Weaver have been the only examples. The eye distance is 5 inches, the exit pupil 9-mm. and the objective 18-mm. The tube diameter is 22-mm. which is the same as the Zielklein, but the eye end with 22-mm. clear aperture is enlarged, to 1.22 inches. The instrument is 10 ½ inches long, and it weighs 8 ounces. It has a field view of 40 feet per 100 yards. These are very good and practical dimensions and characteristics.
The resolving power is, of course, not equal to that of 4-power scopes, but the Alaskan approaches the ability of some 3-power scopes in that respect. Visual checks can be misleading in such tests, and we prefer not to make any direct comparisons. Another reason for our hesitancy is the discrepancy between the actual magnification and the advertised power which sometimes exists in an appreciable degree. The Alaskan samples we tried appeared to give fully 2 ½ magnifications, and we were also impressed by their very apparent uniformity in all optical details. We can say that our resolution tests indicate that in efficiency per unit power the Alaskan rates somewhere within 6% of the very best hunting scopes, tried to date, in the matter of definition or distinct contrast.
The tube is made of an aluminum alloy, heat treated, designed to combine the tensile strength of steel with the light weight of aluminum. Griffin & Howe have brought out a new 7-ounce side-bracket double-lever mount of the same material, making the whole outfit weigh under a pound on the gun. The G. & H. permanent side-base of heavier metal accounts for the major part of this total 7-ounce mount-weight. The mount is designed for low-position, and the 5-inch eye-distance of the new Lyman scope permits a low-position of the 2 ½ X Alaskan on practically any desirable sporting rifle.