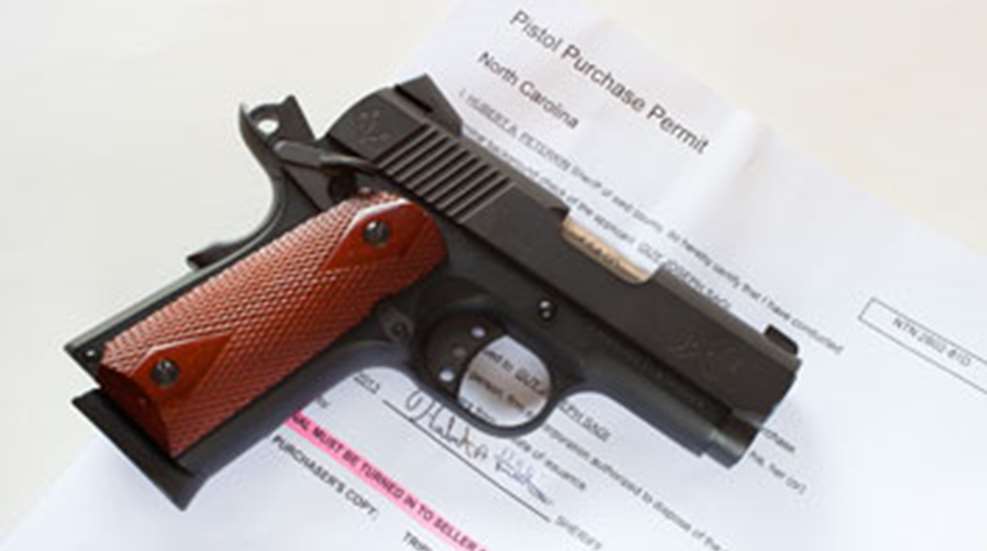 When I first moved to North Carolina, pistol-purchase permits were as confusing as directions from the locals. The moonshiner's farmhouse burned to the ground in '63, but instead of writing it off, it's still the county's main navigational aid and the source of many a folk song. I was equally lost trying to feel my way through a nearly 100-year-old law that requires a permit from the local sheriff to purchase a handgun (in addition to the NICs check), and were it not for the help of the personnel at the Hoke County Sheriff's Office I'd still be singing the blues.
They walked me through the forms, explained the fees, the week I'd be waiting to hear back and informed me I could only get five permits per year. Yeah, only five, and in my case that applies to every handgun I have on loan for testing. However, the staff at each sheriff's office is only enforcing the law, so there's no need to raise your voice or argue. In Hoke County's case, they were awesome and diligent. I may still have that deer-in-the-headlights look, but at least they steered me out of the road.
Five permits may sound bad, but other sheriffs in the state aren't nearly as generous, and that's part of the problem. The sheriff determines the rules, and each county has a different sheriff. Add elections and it's pretty easy to understand why the state House of Representatives is considering legislation that would change things, but the North Carolina Sheriffs' Association has come out against the measure according to this NRA-ILA alert.
Even the number of handguns you can purchase in North Carolina gets confusing. In Cabarrus County, you can apply once a month, but you can get five permits per application. Forsyth County allows you 12 permits per year. Hoke County allows five, but it's only four permits per day in Iredell County.
As for reasons you can be denied, nearly all sheriff's offices list being of sound moral fiber as the first requirement to obtain a permit. That's a pretty subjective qualification, but I slid in under the radar despite my irregularity, so I assume they're relatively lenient in that regard.
In some of the other counties, the guidelines are a little more, well, weird. In Wake County you cannot have a suspended driver's license (check out No. 12). That might make a little sense with DUIs, etc., but in Columbus County you'd better not have an upcoming court date for any traffic violation, at all.
Then there are places that make it more like an employment application. Current and past employers are required in Onslow County, as well as signatures from three references. It's the same in Carteret County.
Of course there are always oddball things that catch your eye when you're researching a story. My personal favorite is the graphic Catawba County uses on its handgun-permit page. It's a Desert Eagle pointed menacingly over the reader's shoulder. Some may claim it's aimed at shying homeowners away from even applying for a home-defense handgun. It's not. That's the same way people keep pointing me in the general direction of the long-dead moonshiner's shack—must be a southern thing.