Support NRA American Rifleman
DONATE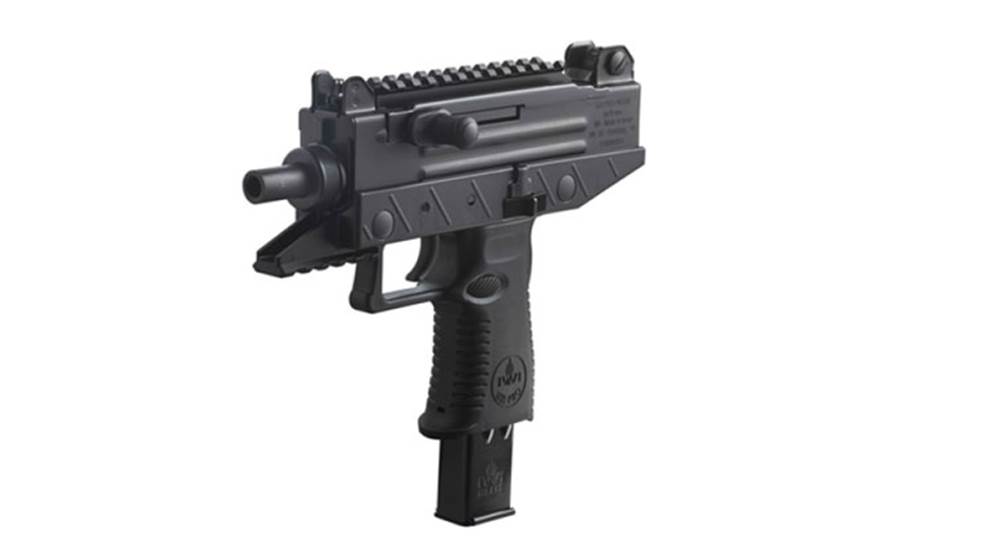 The highly anticipated UZI Pro pistol is expected to land on U.S. dealers' shelves later this month,
IWI US
has announced.
Based on the famous UZI submachine gun (SMG) the UZI Pro is a 9 mm Luger Parabellum version designed specifically for the American market. It has an advanced polymer pistol grip that reduces weight and incorporates an integrated magazine release button for fast and easy magazine changes. The cocking handle is located on the receiver side allowing for a full-length Picatinny rail on the top receiver cover. A short Picatinny rail is also incorporated into the polymer body, mounted below the barrel, perfect for additional accessory placement.
The UZI SMG was designed and patented by Uziel Gal, who gave the production rights to the Israeli Ministry of Defense. After initial testing by the IDF, the Ordnance Corps ordered 8,000 units and thus began the love affair with the world's most iconic 9 mm platform. The UZI brand boasts sales of sales of over 2 million carbines and pistols worldwide since 1963. The new pistol features three safety mechanisms: a conventional manual thumb safety, a firing pin block and a proven grip safety that must be fully depressed before the gun can be cocked and fired.
Simple maintenance on the UZI Prorequires no special tools for quick and easy field stripping. It ships with with one 20-round and one 25-round magazine. MSRP is $1,109.
Specifications
Part No:
UPP9S
Caliber:
9 mm Luger Parabellum (9x19mm)
Operation:
Blowback operation from closed bolt
Barrel:
Cold-Hammer forged CrMoV barrel, 4 groove 1:10" RH twist
Barrel Length:
4.5"
Overall Length:
9.5"
Weight:
3.66 lbs.
Sight:
Adjustable target sights
Magazines:
one 20 round and one 25 round
MSRP:
$1,109
Not available in CA or MA. Magazine capacity restrictions may apply in other states.
For more, visit
IWI US
Inc.