In late April, a U.S. resident was arrested in Sydney, Australia, after flying in from Los Angeles, by the Australian Border Force (ABF) for a violation of that nation's Custom's Act 1901, section 233BAB(5). If found guilty of the charges—failure to have a permit to import or possess a gun—the 28-year-old woman could face a sentence of up to 10 years in jail.
The fact it was 24-karat gold-plated pistol in her baggage dominated the headlines, despite the fact owning a precious-metal-plated firearm is not cartel-kingpin expensive. American Rifleman found several U.S. companies that can transform a favorite handgun into something similar, if not identical. It will set you back $980 for complete 24-karat gold coverage, for example, at one firm. That's the top-end, high-polish finish. If you're okay with a more mundane matte look, the price drops to $750. Obviously, cost varies with the value of gold and the service cannot be performed on all firearms. The fanciest finish on a long gun, if you're wondering, currently runs $2,500. That's for complete coverage on qualifying metal parts. The service is more expensive, more expansive and often not offered on aluminum.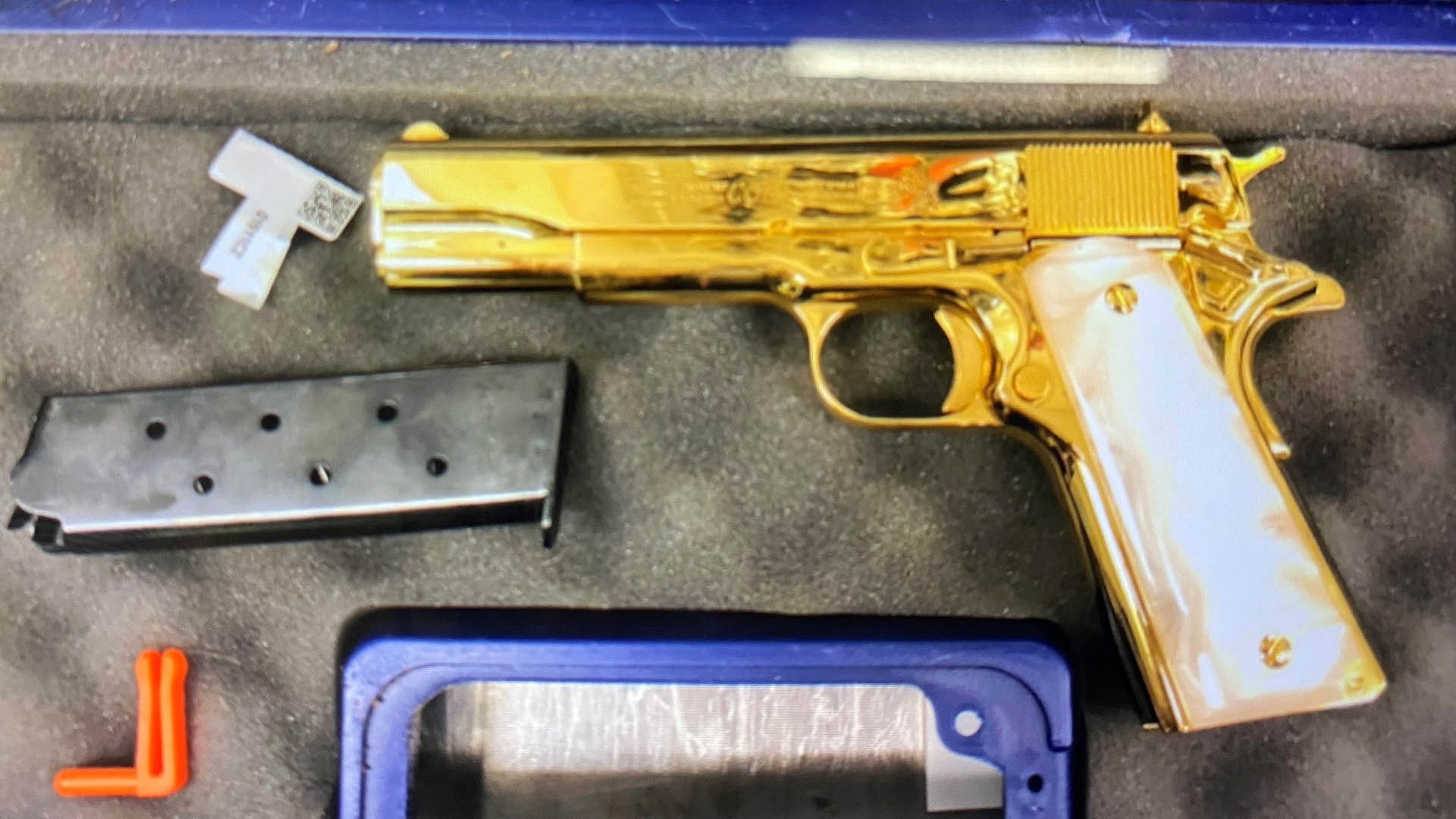 Failure to unload, properly store and declare firearms and ammunition when checking in for a flight is no joking matter, however. Here in the United States, the Transportation Security Administration can levy a civil fine of up to $14,950 per violation.
Last month's case underscores the importance of checking legality of the firearm long before leaving, particularly if the destination is an international one. The photo provided by the ABF (above) seems to indicate the pistol was unloaded, had an empty chamber flag and arrived in a hard-sided case. If locked and accompanied by a declaration signed at the check-in counter, the firearm would likely have met all domestic requirements for check-in luggage.