Support NRA American Rifleman
DONATE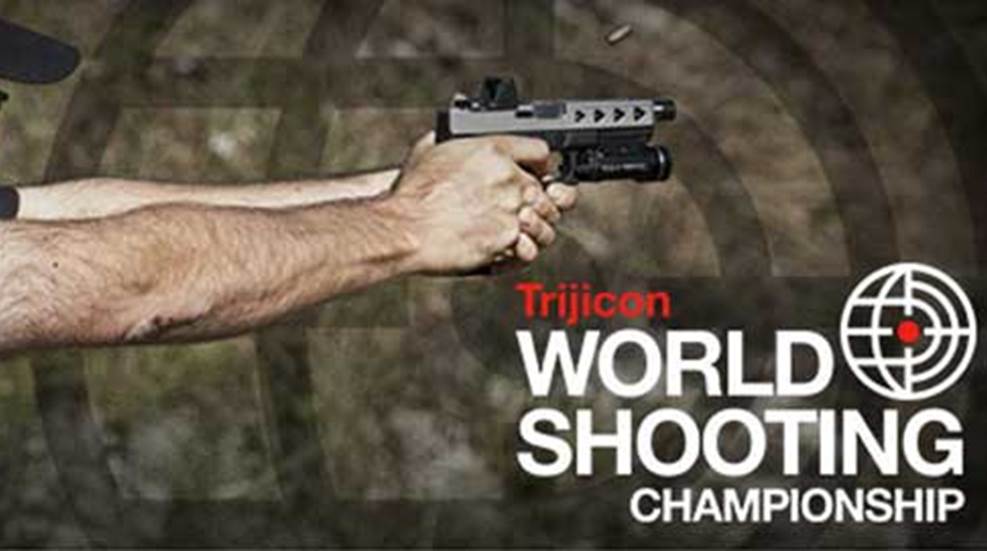 Large cash prizes and rosters full of bigger-than-life personalities are becoming more common than they once were in the wide-ranging world of shooting sports competition. And even though the inaugural Trijicon World Shooting Championship has checked both boxes—total prize money exceeds $100,000, and, yes, some of the biggest names in shooting are in attendance—it is unique because of its combination of other attributes that, before now, could not be experienced together in any single setting.
For instance, the venue itself is unlike almost any other. Peacemaker Nat'l Training Center rests on more than 2,000 acres of ancient, mostly wooded, Appalachian hills and ridgetops near the tiny crossroads of Glengary, W.Va., not far from Interstate 81 and the state's border with the top of Virginia. Both the competition and the facility are the brainchild of Cole McCullough, a former Marine and avid long-range rifle shooter whose family has been on the property since not long after George Washington made his way through the area during the founding of the republic. About three years ago, McCullough decided to establish a range facility that would be simultaneously world-class in terms of its offerings yet down-to-earth in terms of its cost. Peacemaker was to be a place where the average guy could come and sight in his deer rifle, but where national- and world-class competitors would want to come and test themselves against the best.
The competitors at this week's event hail from a variety of shooting sports backgrounds and encompass every skill level from beginner to professional. Best of all, in a refreshing change from the typical arms and equipment races that predominate on most circuits these days, they are confined to using not only the same type of platform as their fellow competitor, but the very same guns—ensuring that none has an unfair advantage.
Further, the overall competition is made up of a widely varied range of shooting sports disciplines. A Cowboy Action-style event with a lever gun, side-by-side coach gun and single-action revolver takes place not far from 3-gun-style shooting where ARs and modern polymer semi-automatic pistols rule. And long-range rifle shooting with precision bolt guns is only a short walk from trap shooting with fancy walnut-stocked and engraved high-rib over-unders. One stage even presses a semi-automatic rimfire rifle into action—who would have imagined they could find the ammunition!
If the sponsor list is any indication, the firearm industry has pitched in full force to get the Trijicon World event going. They include, of course, the title sponsor, which provided optics from ACOGs to scopes to the tiny and versatile RMR reflex; the National Rifle Association, which has lent its expertise and support to Peacemaker since the facility's inception and brings to bear more than a century of knowledge on how to build ranges and organize competitions. Gunmakers with products on the line include Alexander Arms, ArmaLite, Benelli and Beretta, Colt, Daniel Defense, FNH USA, LMT, Magnum Research, Noveske and Taylor's & Co., and specialty makers such as SilencerCo, Berger, MEC and Vortex Optics provided suppressors, bullets, clay target throwers, and a long-range riflescope, respectively, to make the event a multifaceted and informational "seminar within a competition." Company representatives are on hand to answer questions and, in many cases, are competing as well. Add to that the camaraderie that only shooters share and the Trijicon World Shooting Championship is truly a shooting competition like no other.