by
posted on July 15, 2012
Support NRA American Rifleman
DONATE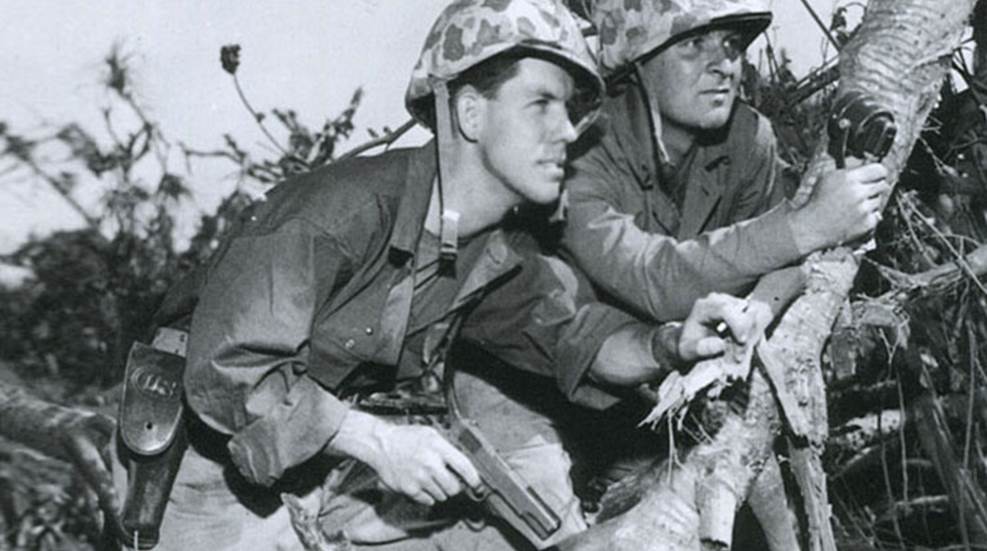 During World War II, the .45 ACP M1911 and M1911A1 pistols were popular with American troops, and here we present some imagery of those who trained and fought with "old slabsides."
Gallery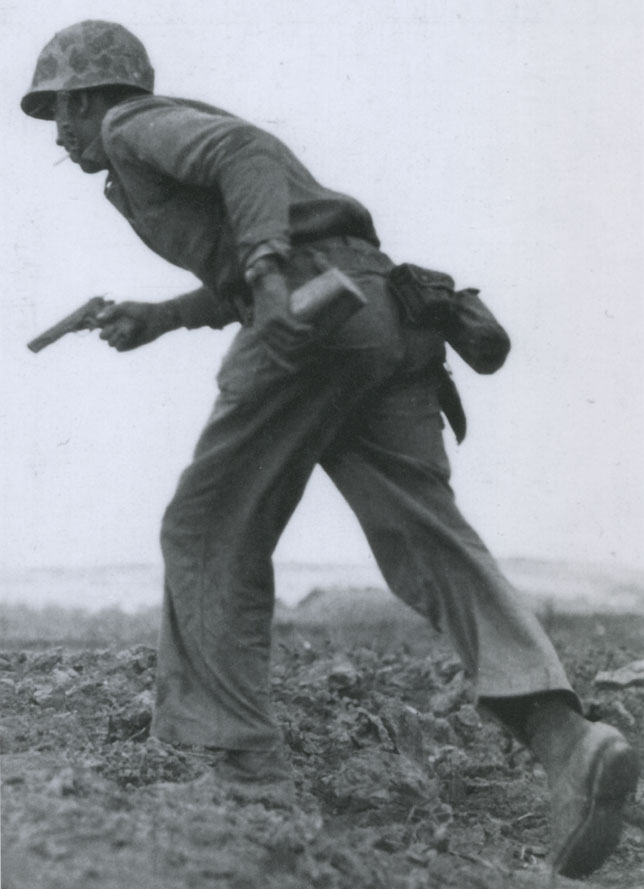 Advancing
A Marine armed with the M1911A1 pistol advances on Okinawa.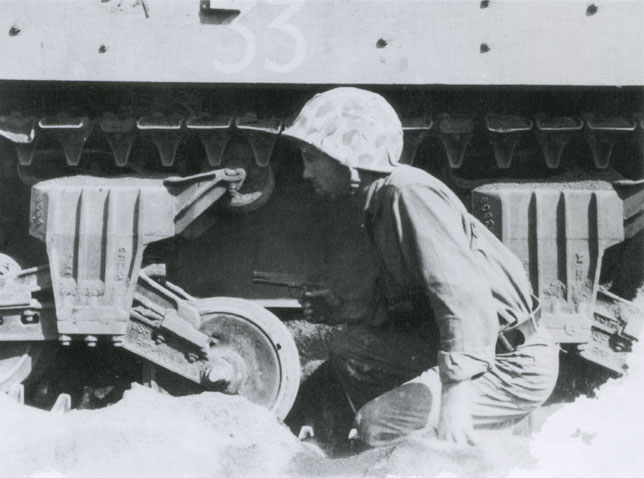 Standard Issue
A Marine tanker armed with an M1911A1 takes cover outside his disabled Sherman tank on Iwo Jima. The M1911A1 pistol was standard-issue for tank crews.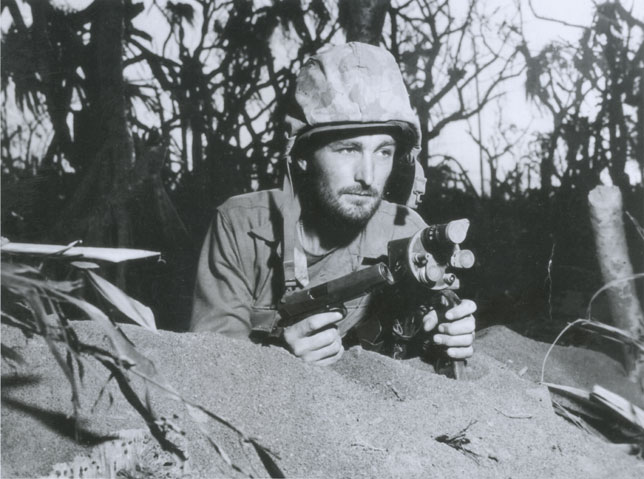 M1911
In a photo taken on March 14, 1945, a Marine combat cinematographer is armed with an original M1911 in the black volcanic ash of Iwo Jima.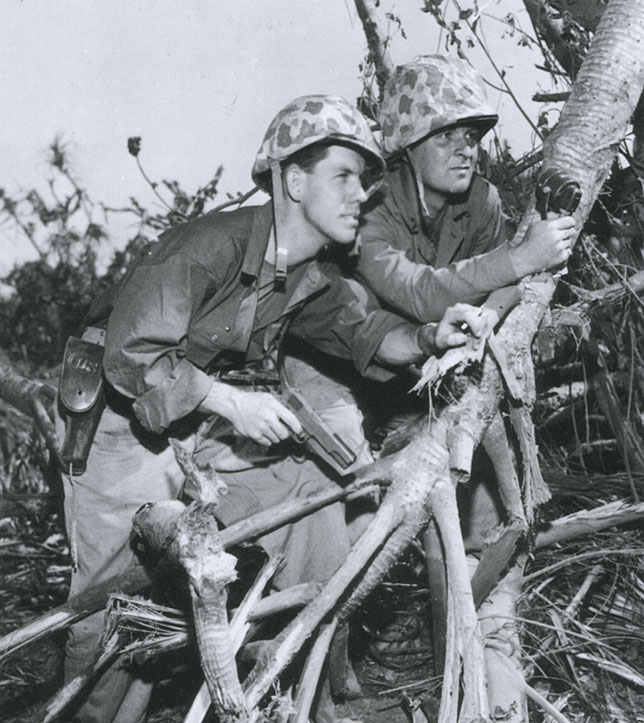 Iwo Jima
Despite being a posed photo, these two Marine radio reporters on Iwo Jima in March 1945 were smart to keep their M1911A1s at hand as there was always a danger of enemy activity almost anywhere on that terrible little island.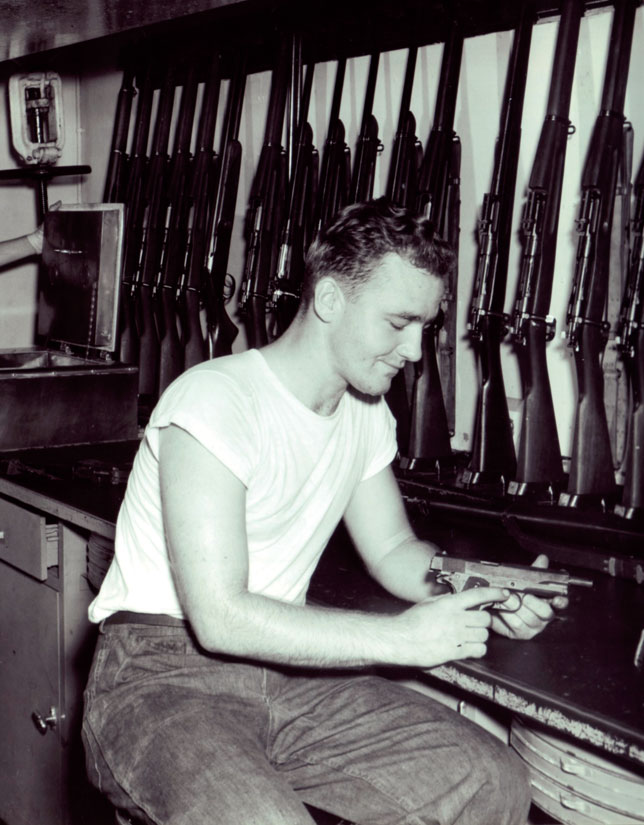 Armorer
With a rack of Springfields behind him, an armorer inspects a brand-new M1911A1.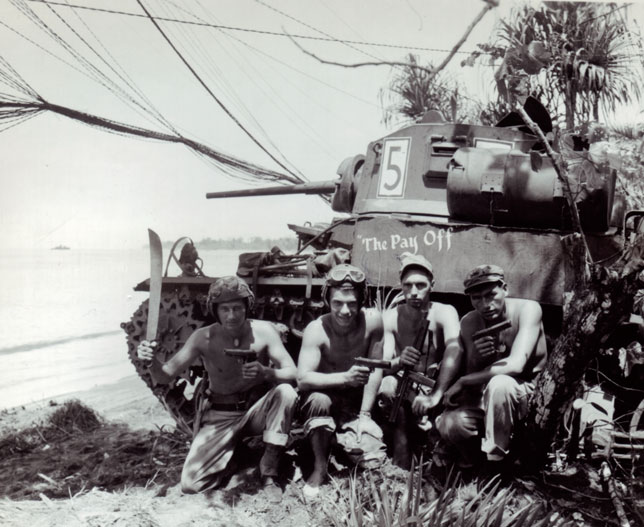 The Pay Off
The crew of "The Pay Off," a U.S. Marine M3 Stuart tank, pose with their personal arms on Bougainville. Included are three M1911s, an M1 Thompson submachine gun, and one mean-looking machete.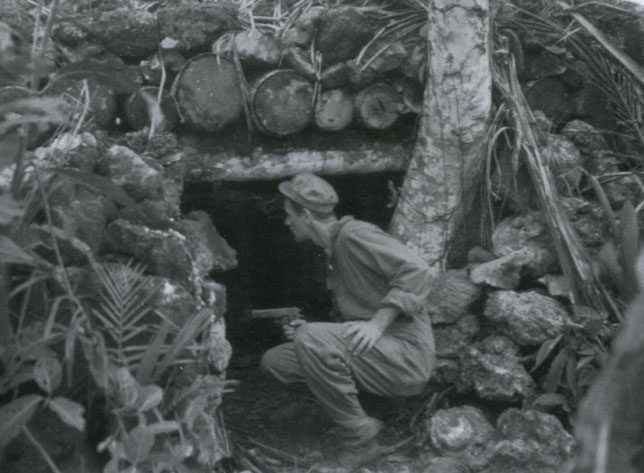 Bunker
An Army G.I. inspects a Japanese coconut log and coral rock bunker on Munda, New Georgia during October 1943. These positions proved remarkably strong.