by
Brian C. Sheetz, Editor In Chief
posted on June 17, 2014
Support NRA American Rifleman
DONATE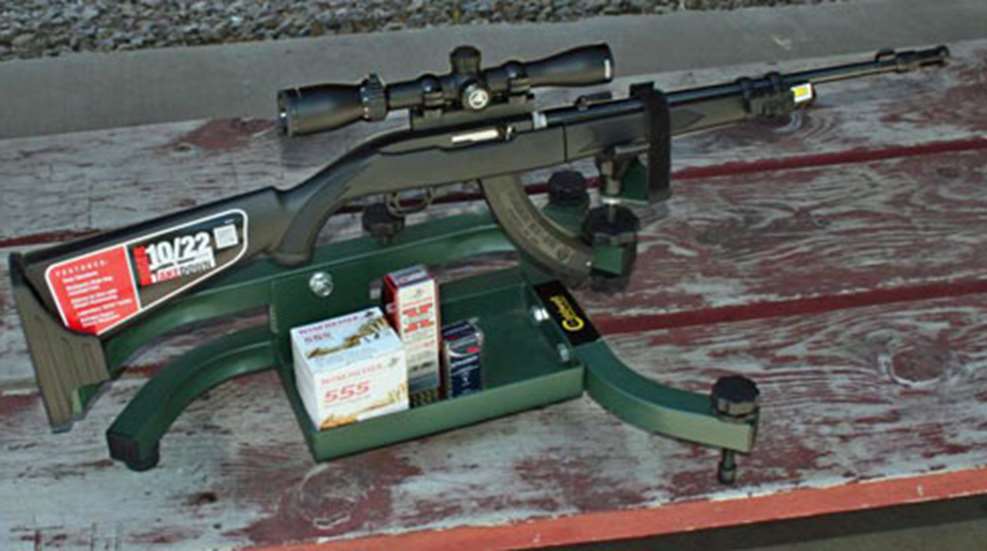 So-called survival guns-at least when confined to a discussion of long guns and, more specifically takedowns chambered in .22 Long Rifle-have come in a wide variety of designs from a number of major manufacturers during the past half century. There was the classy walnut-and-blued Browning Semi-Auto .22, a trim, tube-fed number designed by none other than John Moses himself. Then there was the semi-automatic .22 Long Rifle ArmaLite AR-7 (still living on as the U.S. Survival AR-7 from Henry Rifles), which cleverly stored in its own buttstock and floated. Another model with military roots was Springfield's M6, a single-shot rimfire (.22 LR or .22 WMR) or .22 Hornet center-fire and .410-bore shotgun over-under design that broke open for loading or storage. And then there was the Marlin Papoose, another semi-automatic .22 that featured a barrel that detached by way of a threaded collar and, in later years, a fiberglass stock and stainless steel construction.
But not until recently did one of the biggest players in the market weigh in with what might well be the most robust, practical, potentially even tactical, take-down survival rifle ever. That gun is the now 50-year-old Ruger 10/22, which has been subtly re-engineered with a barrel and fore-end assembly that quickly separates from the receiver with a twist of the wrist. The 10/22 Takedown, already available in stainless steel, threaded-barrel and wood or synthetic stock versions, brings to the table the platform's signature attributes: legendary reliability, accuracy and aftermarket parts availability. And for what may be the ultimate argument-ending finale, Ruger's previously released and factory-sanctioned 25-round "banana" style magazine, the BX-25, has proven to be just as economical, available and unfailing as the gun it feeds. There's no question that all of the aforementioned survival guns have at least one salient feature that allows them to stand on their own despite the Ruger's weighty presence in the current marketplace. The Browning has class and an uncanny pointability. The AR-7 has a "gee whiz" factor and a remarkably short stored length. The Springfield M6 has a shotgun and is the thinnest of them all. And the Marlin offers rust-resistance and beats the lot for lightness at 3.2 lbs.
But in the end, the new Ruger possesses an overall combination of features that would rather strongly suggest it is the reigning heavyweight champ of lightweight survival rifles. But if you don't agree, why not; and which other contenders would you suggest for the title: "World's Best Survival Gun"?