Support NRA American Rifleman
DONATE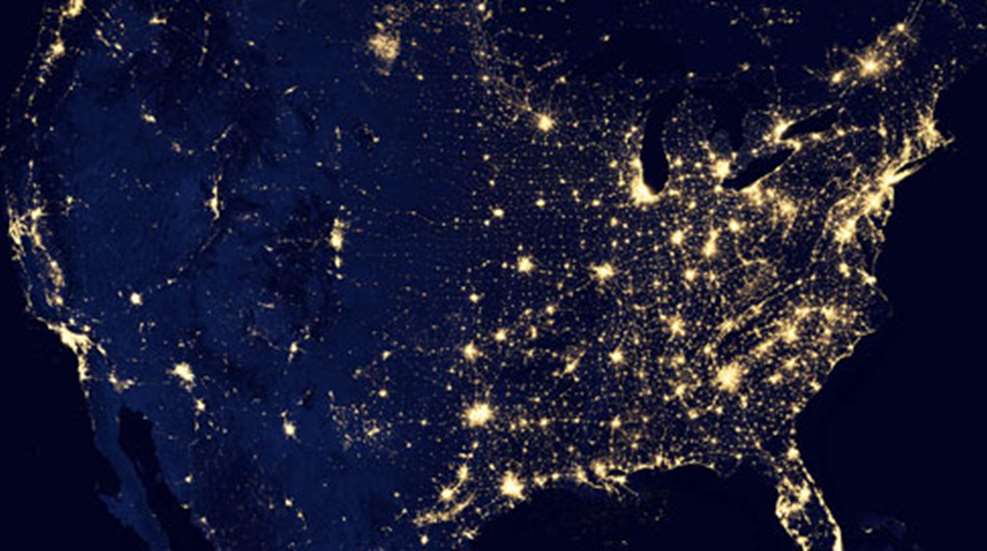 What happened on April 16, 2013, south of San Jose, Calif., has now been widely reported. From a self-defense perspective, the incident is ominous. Sometime between 12:58 a.m. and 1:07 a.m. at least one criminal entered two separate vaults next to a highway and cut phone lines and fiber-optic cable. Entry was through manhole covers near U.S. 101, hardly a back road.
Residents in the area (which includes Gilroy, Calif., and Morgan Hill, Calif., 50,000 and 40,000 people, respectively) were suddenly without 911 service and phones did not work, not even most cell phones. But, terrorists killed three people and injured nearly 270 others less than 24 hours before, dooming the story to regional reports while minute-by-minute coverage of the manhunt and shelter-at-home order that transformed sections of Boston into overnight ghost towns dominated the news.
What quietly unfolded in California was described by former Federal Energy Regulatory Commission Chairman Jon Wellinghoff this month as, "…the most significant incident of domestic terrorism involving the grid that has ever occurred," according to the Wall Street Journal.
And the lawful residents in California, a place with some of the most restrictive gun laws in the nation, couldn't even call authorities if they needed help (outages lasted until noon in some areas). The Santa Clara Sheriff used every means available to tell residents to drive to the nearest fire station if there is an emergency-a message that certainly didn't fall exclusively on law-abiding ears. Good luck convincing a home invader you're really going for pizza.
Thankfully, the attack was surgical in nature-frighteningly professional according to the L.A. Times. People were not the targets. Instead, it was 17 of 23 transformers at the Pacific Gas and Electric Metcalf Transmission Substation that fell victim when 52,000 gallons of their cooling oil was released (total damage to the 500,000-volt substation that feeds power to Silicon Valley was $18.4 million).
The power never flickered, thanks to the quick-thinking action of employees. But, the situation was serious enough that California issued a Flex Alert at 10:02 a.m. the next morning, asking residents and businesses in the area to minimize power usage if possible. Repairs took 27 days, the perpetrators are still at large and the FBI is investigating.
Law enforcement claims the incidents-on other sides of the country within 12 hours-are unrelated. Conspiracy theorists may disagree, but I concur because the East Coast terrorists didn't wear night nods, temporarily disable 911, monitor police transmissions so they could disappear one minute before authorities arrived, or wipe their evidence clean of not only fingerprints, but DNA.
Communications and electric blackouts aren't always the result of natural disasters. If the perpetrators parked near those manhole covers to slip in, would you have stopped to help what may have appeared to be a disabled motorist since 911 was down? If so, I hope you have your carry permit, sidearm and a lot of luck along—these guys were apparently pros. And if the power had gone out, on top of everything else, do you and your family have a plan? You will have to take charge of your safety and that of your family, at least temporarily, if this happens to you. Prepare.
The Santa Clara County Sheriff's Office has posted 4 minutes of the surveillance video on YouTube that shows very little. Readers with any information should contact the Santa Clara Sheriff's Office by calling (404) 808-4431 or their nearest FBI office. AT&T is offering a $250,000 reward for information that leads to the arrest and conviction of the person who cut its fiber-optic cable.
I spent 12 years in search and rescue plucking climbers off cliffs, hikers out of the desert and swimmers from the bottom of lakes, and the biggest lesson I learned is that emergencies are never scheduled. So plan and prepare. If your first dress rehearsal is the day it happens, there's only two words that accurately describe your attitude—easy victim.