Support NRA American Rifleman
DONATE
"Bring a G36." Those were my instructions to Heckler & Koch Marketing Manager Bill Dermody as he was preparing to come to NRA Headquarters for an ARTV series we are planning for the first quarter of January 2018.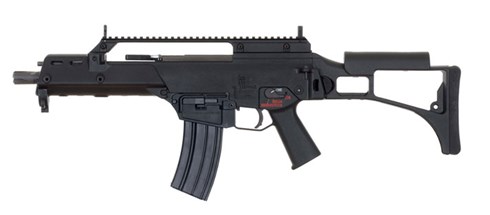 The G36 is a selective-fire, gas-piston-operated rifle that is currently the standard rifle of the Bundeswehr, at least for now. It's a gun that is in use around the world.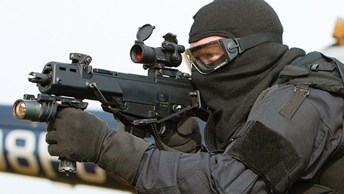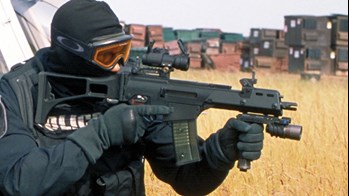 And it is a gun that was almost a standard service rifle of the United States military. A G36 variant was selected to be the "Kinetic" component of the OICW, which stands for Objective Infantry Combat Weapon. This was a pairing of a very sophisticated electronic suite with a grenade launcher call the XM25 airburst weapon with a rifle underneath, and a variant of the rifle eventually became the XM8. 
It looked like the XM8 was a shoo-in to become the next service rifle of the United States military. But it wasn't to be. No, the U.S. Army decided to stick with the M-16/M4 platform. But you can see the G36 in the hands of military forces around the world and also on the streets of London in the hands of armed police officers.

We made sure that we got some serious range time with the G36, and you can see American Rifleman's Christopher Olsen fire some full-auto bursts in this short video outtake from our filming.