Support NRA American Rifleman
DONATE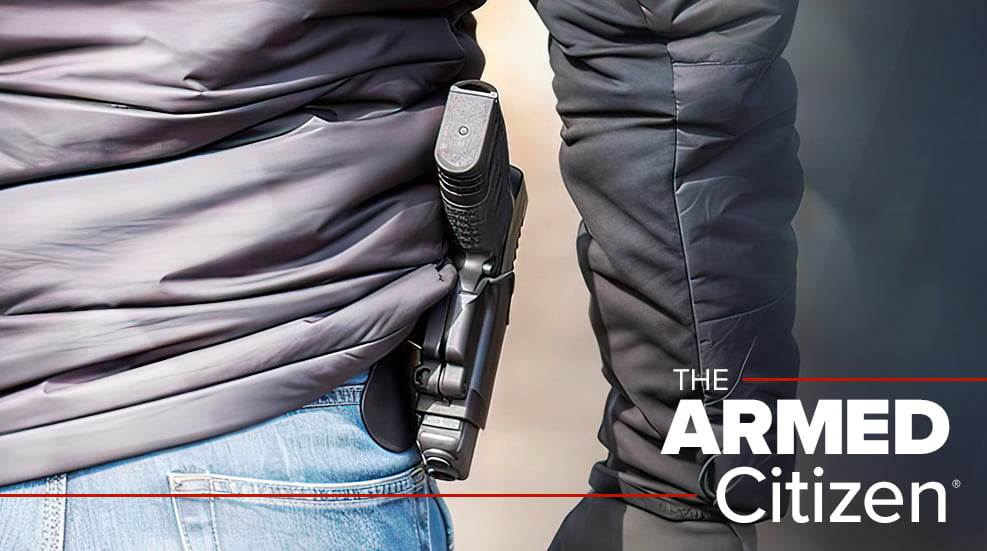 Armed Citizen® Today

A Memphis, Tenn., man had to fight for his life after an armed burglar allegedly tried to rob him on Feb. 16, 2022.
The man was sitting in his van, parked in the driveway of his mother's house that Wednesday afternoon, when a stranger approached the vehicle. The unknown man opened the door and got into the passenger seat, before pulling a gun and aiming it at the driver. The driver quickly opened his door and rolled out of the van before trying to run away.
The stranger opened fire on the fleeing man, who was struck in the leg. However, the injured man was able to draw his own pistol and begin returning fire at his attacker. The attacker was also struck during this exchange and soon fled the scene in a dark-gray Ford Fusion. He apparently turned up at a local hospital later on. The driver was taken to the hospital for his wound as well but was expected to make a full recovery. (wreg.com, Memphis, Tenn., 02/16/2022)

From the Armed Citizen® Archives - June 6, 1987
When a man kicked in the door of Teresa Roper's Oklahoma City, Okla., duplex and threatened her with a knife, the 27-year-old woman and a companion, Reginald Ellis, attempted to phone police. The knife-wielding intruder cut the cord of the telephone and lunged toward Ellis, who responded by firing a .357 Mag. handgun, mortally wounding his attacker. No charges were placed against Ellis. (The Daily Oklahoman, Oklahoma City, Okla.)