by
posted on July 16, 2021
Support NRA American Rifleman
DONATE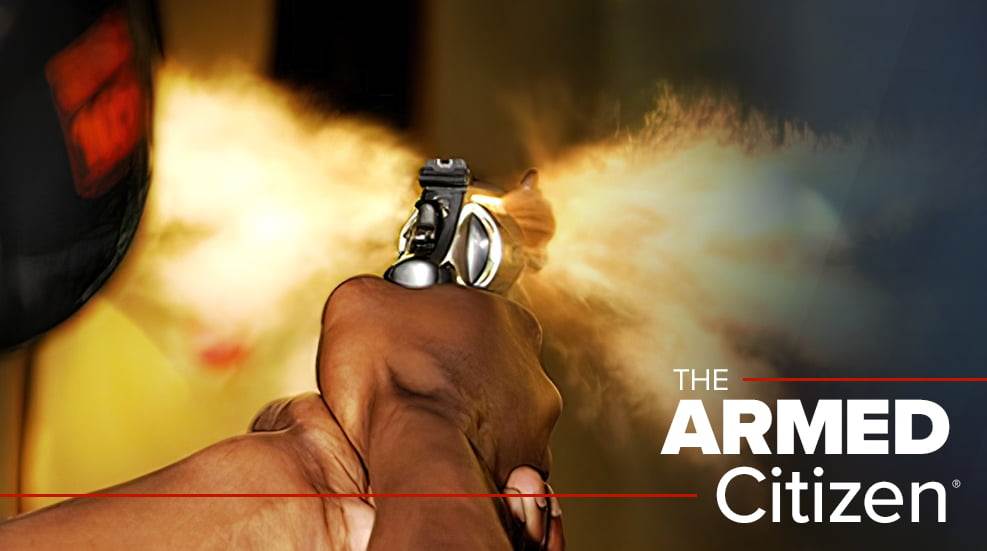 Armed Citizen® Today
A 27-year-old man was shot and killed after invading a home in Cordelia, Calif. The man approached the house, knocked on the door and got no response, whereupon he "kicked the door off its hinges" and entered the home.
"The husband and his wife [inside] in their 60s feared for their safety, [and] retrieved their own firearm," said Fairfield Police Lt. Jausiah Jacobson.
The homeowner fired two shots at the invader, and the shots hit the 27-year-old in the chest. He fled the home, crossed the street and collapsed. The homeowner called 911 and police responded to find the shot suspect, who was pronounced dead. Officers noted that the man had been actively on parole for home invasion in nearby Alameda County, Calif., which is just outside San Francisco. Police also noted that the man was armed with a semi-automatic handgun.
"Whatever the motive was, it does not look like it was peaceful or legal," Jacobson remarked.
(www.kcra.com, Cordelia, Calif., 07/06/2021)

From the Armed Citizen® Archives - August 1976

After asking to see a rifle on display in Harold Von Wahlde's Anderson, Ind., gun store, a man pulled out a revolver and demanded money. Von Wahlde, 71, attempted to grab the gun and a struggle ensued. When the robber's gun misfired, Von Wahlde grabbed a cal. .38 handgun from a shelf behind him and fired one shot that mortally wounded the thug. (The Anderson Daily Bulletin, Anderson, Ind.)