by
posted on January 24, 2022
Support NRA American Rifleman
DONATE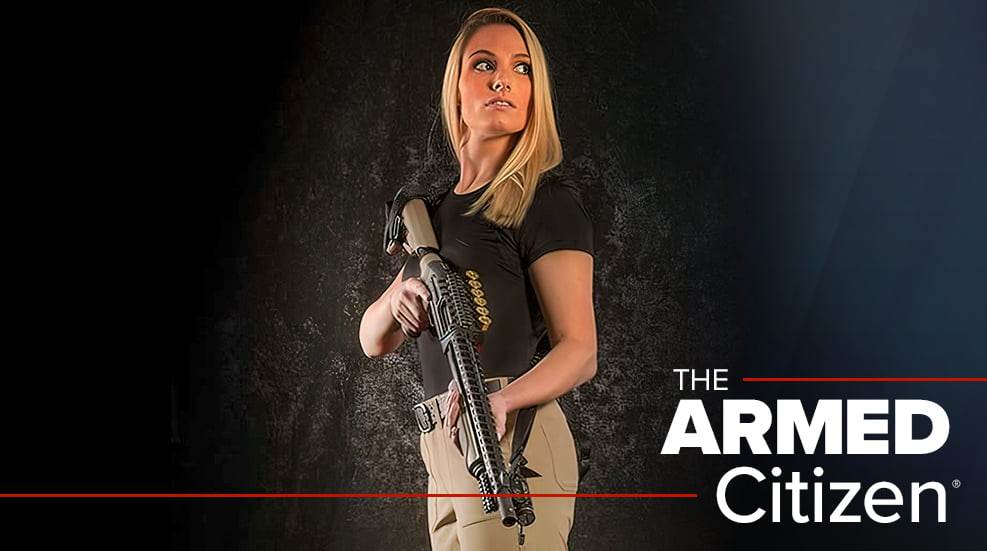 Armed Citizen® Today

Residents of a Baxter Springs, Kan., home were forced to defend themselves when an intruder forced his way into their home and assaulted them on Nov. 29, 2021.
Sometime after 8 p.m. that Monday evening, the alleged intruder broke into the home and confronted two adult residents while there were also two children present as well. The uninvited guest attacked the adult residents and forced them to retreat further into the home. Fleeing the aggressor, the residents attempted to barricade themselves and the children inside a bedroom, but the intruder began to force his way through and attempted to continue his assault on them.
Cornered and in fear for everyone's safety, one of the residents retrieved a firearm and fired at the assailing invader, striking him in the thigh and calf. As police approached the residence, after receiving a call of the ongoing situation, they encountered the wounded intruder attempting to leave the area. He was detained by police and later sent to a local hospital. Upon learning of the events that transpired, authorities charged the wounded intruder with aggravated burglary, aggravated assault and criminal damage to property. (newstalkkzrg.com, Joplin, Mo., 11/30/2021)

From the Armed Citizen® Archives - March 19, 1987
Fifteen minutes after losing his nerve in one armed robbery attempt, a man tried to rob Jose Rivera's Rochester, N.Y., grocery store. Distracted by police outside, who were searching the area after the first robbery attempt, the armed man turned his head. When he turned back to look at Rivera, the store owner was holding a licensed .38 Spl. Police arrested the man on two counts of armed robbery. (The Democrat and Chronicle, Rochester, N.Y.)