by
posted on December 10, 2021
Support NRA American Rifleman
DONATE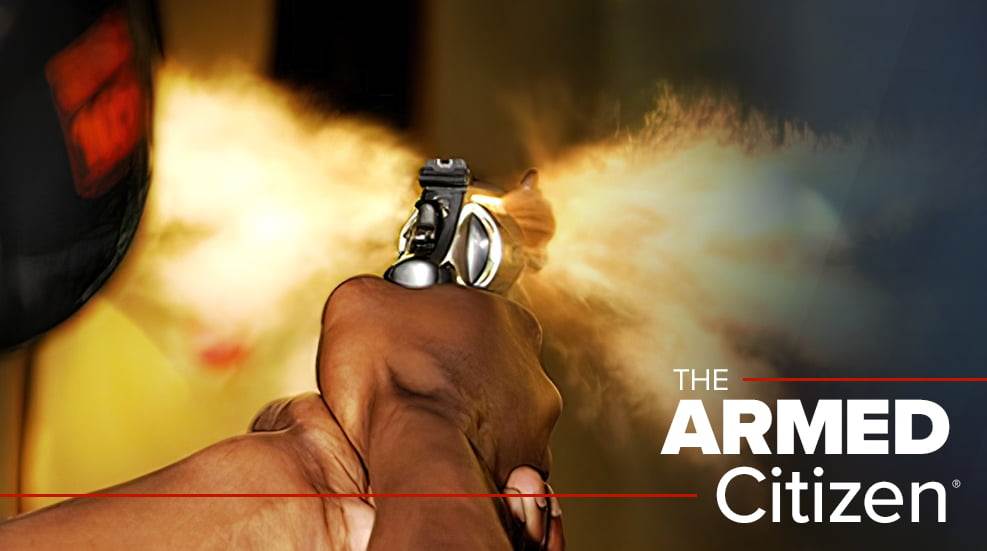 Armed Citizen® Today

A man in Spotsylvania, Va., was not defenseless when another attempted to rob him at an ATM on Oct. 15, 2021.
The man was at the ATM of a Bank of America branch around 9 p.m. that Friday night when another man approached him as he was holding his cash. In a threatening manner, the stranger approached the man and then physically struck him several times. However, unknown to the crook, his intended victim was also a concealed-carry permit holder.
As the assailant hit him, the man was able to draw his concealed handgun and fire several rounds at the crook, prompting the would-be robber to run across the street and flee. As police responded to the scene of the attempted robbery, they received another call from a man who reported that he was shot at while at the ATM. The caller turned out to be the 24-year-old crook, who was arrested and charged with attempted robbery.  (fredericksburg.com, Fredericksburg, Va., 10/18/2021)

From the Armed Citizen® Archives - Feb. 15, 1987
An armed man entered a Dallas, Texas, liquor store, grabbed an employee and ordered two other employees who were sons of the owner to give him money. The pair complied, but the gunman said it wasn't enough. When one son had trouble getting money from a cash register, the robber began firing, wounding both sons. Eric Gouge was shot before he could reach a shotgun under the counter, but managed to fire before his father, Leslie, emerged from an office with a handgun. In the ensuing gun battle, the store owner killed the criminal. (The Morning News, Dallas, Texas)