by
posted on August 27, 2021
Support NRA American Rifleman
DONATE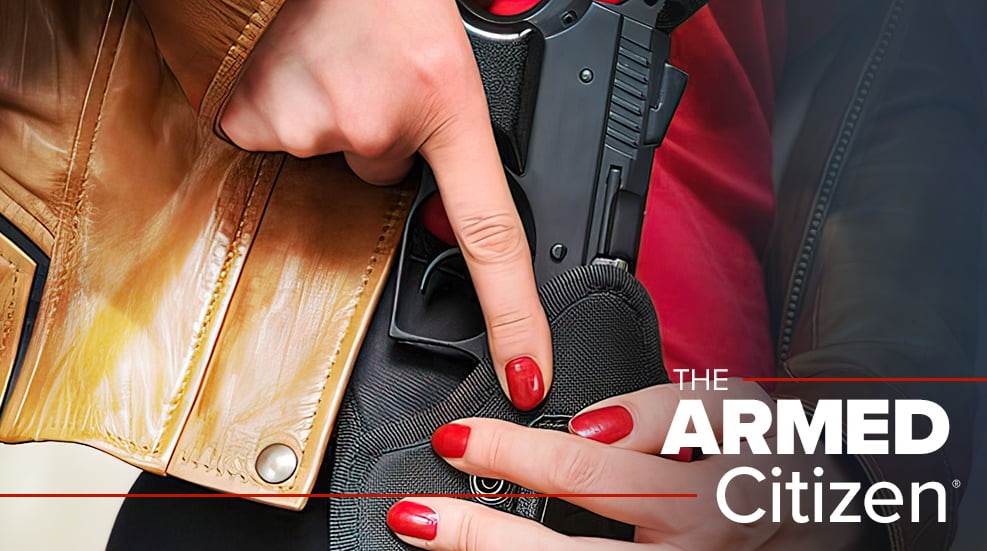 Armed Citizen® Today

A woman in Humble, Tex., was forced to defend herself from her husband when he arrived at their home unexpectedly and physically assaulted her on Aug. 16, 2021.
The woman was getting her three children ready for school that Monday morning when her husband showed up just before 8:00 a.m. The husband then approached his wife as she was going to the car and began to beat her in the front yard, a scene witnessed by several neighbors. As she was being assaulted, the woman managed to draw her concealed handgun and shot her assailing spouse several times at point-blank range, ending the attack in an instant. The three children were inside the home at the time of the attack and were not injured during the incident.
As for the pugnacious husband, he quickly succumbed to his wounds and was pronounced dead on the scene. Authorities said that he was out on bond at the time for a previous attack on his wife. (khou.com, Houston, Tex., 08/16/2021)

From the Armed Citizen® Archives - December 1986

Hearing his 70-year-old wife's cries for help downstairs in his Cleveland, Ohio, home, William Simko armed himself and found an intruder beating his wife. When the man threatened Simko with a pry bar, the 76-year-old homeowner shot and killed him. Police said the slain burglar had just been released from prison. Simko was cleared in the shooting by the city prosecutor. (The Plain Dealer, Cleveland, Ohio)