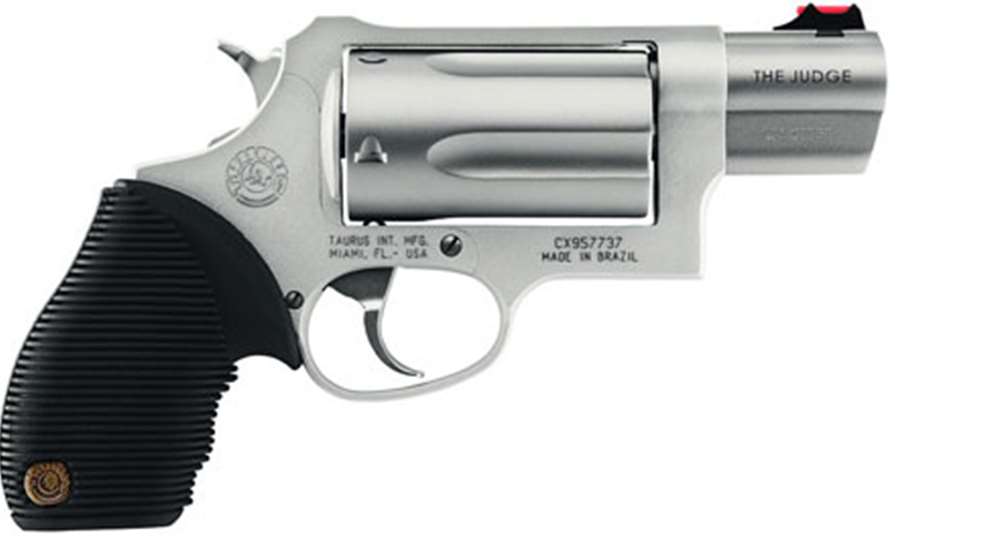 Taurus has made one of its most popular handguns even easier to carry by lightening the frame. The new Judge Public Defender with the Ultra-Lite aluminum frame weighs only 20.7 ounces while delivering the same firepower as previous models.
Capable of chambering both .410 shotgun shells and .45 Colt ammunition, the five-shot Public Defender is ideal for both close range and longer distances. The rifling has been finely tuned on this small frame revolver to spread the shot pattern at close quarters or to guide the bullet to the target. The Public Defender also features a reduced profile hammer that will not catch or snag for a quick and reliable draw.
The Public Defender Ultra-Lite is available with carbon steel or stainless steel cylinder in either stainless or blued finish. All Taurus Judge models include fixed rear sights and fiber optic front sights as well as Taurus' ergonomic Ribber Grips. Additionally, like all Taurus handguns, the unique Taurus Security System® allows users to securely lock the gun using an inconspicuous key-lock. MSRP $648.00 - $680.00.