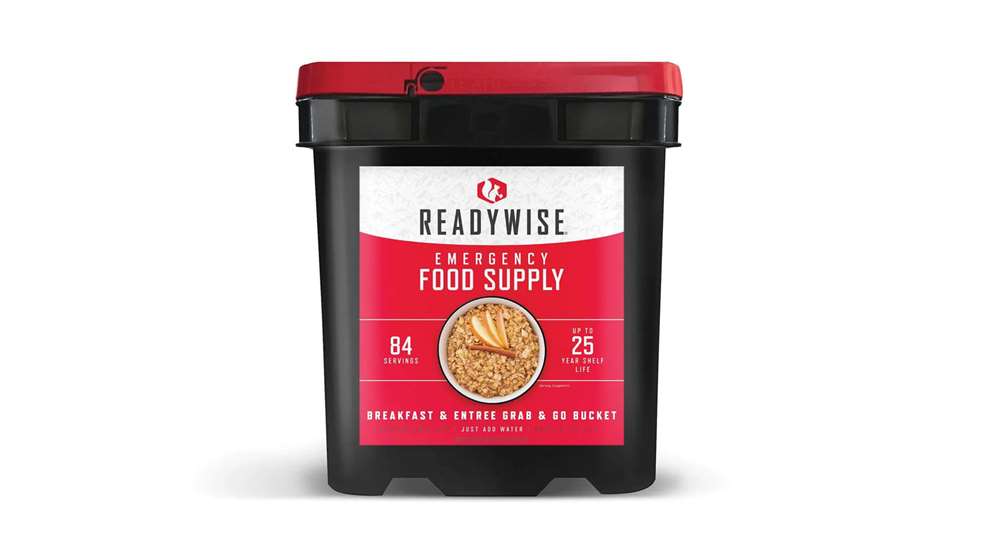 The label survivalist and prepper aren't usually endearing ones, although they took on an all-new luster when COVID-19 broke out in North America. Members of those fraternities hunkered down, feasted on the food they'd carefully accumulated—when prices were low, by the way—and didn't need to schedule shopping trips to coincide with the Charmin truck's arrival. Their forethought also reduced exposure to the virus during the height of the pandemic.
Years ago, there was no shortage of companies catering to members of the "survival" clan. That was long before the pandemic, though, when bulk packs of popular single-serve backpacking meals were available. There were also military varieties, including Meals Ready to Eat (MRE), which have always been on the market and readily available at a variety of outlets, including surplus stores and gun shows. Buying a case or two didn't even raise an eyebrow back then.
But the Berlin Wall came down and, because "normal" people never dreamed a microscopic virus could attack the entire planet, that market took a dive. Many of the firms that specialized in the dehydrated food with a half-life longer than xenon-124 vanished. Their Cold War approach came roaring back in 2020's collision of social unrest, disease and the seemingly inexplicable disappearance of shipping containers.
Those big, often waterproof, containers of dehydrated food that help families survive for days, weeks and months are apparently more popular than ever. If you're like me, you probably haven't really noticed the resurgence. I did when I visited my grocery store and discovered the one-gallon containers of pickled pigs feet I purchased to frighten unwanted visitors out of my office have vanished (seriously, open the pungent jar and ask if they're hungry). That sacred spot on the shelf is now occupied by big selection of survival food in airtight polymer cases. This is no locally owned store that brought the stock in on a whim, either. It's a regional chain with more than 100 stores.
Brownells has offered emergency food supplies for some time, but the company was either out of stock or had limited supply during the height of the pandemic. The company currently offers five products with full meals that ship in a moisture-proof tub. The number of freeze-dried servings included range from 52 to 84. There is an outdoor meal kit for hunters, an emergency "Soup Bucket" (48 servings) with too many flavors to list and another that contains 120 servings of emergency whey milk alternative. Fruit, vegetables and meat, all in a compact, airtight polymer container—to ensure the contents live up to that "25-year shelf life," even after a tsunami—are also available. Business is booming.
ReadyWise produces the bulk of the selection on the website. Its business is apparently flourishing, well enough in fact that New York-based private equity firm Goode Partners acquired the company in 2022. By all accounts, the company's products are good stuff, despite no pigs knuckles in its catalog.
Sure-Pak MREs in 12-count cases, heaters included, are also sold by Brownells. It also offers smaller packages, single servings and more.
Even more firms have survival meals available at MidwayUSA, including a very familiar name to experienced campers, backpackers and hikers. Mountain House has specialized in making long-lasting, lightweight, freeze-dried meals, side dishes and snacks for decades. As for longevity, the company's Just in Case Classic Assortment Bucket has 12 meals that provide 24 servings and comes with a 30-year shelf life.
Midway also offers MRE-style kits, smaller packs, single servings and much more. The diversity is staggering.
It's not really surprising to find the products on two of the industry's foremost, though. Gun enthusiasts have long recognized how even a little preparation can be lifesaving, but this trend has gone mainstream. Check the listings at Amazon and Walmart to see for yourself. I've discovered some in stock at my local store, too.
No, not everyone is buying. The line of people waiting for a warm meal in early December when power went out across all of Moore County in North Carolina makes that fact painfully obvious. The number of different companies producing the freeze-dried meals, however, indicates the demand is greater than ever before and it's not just "survivalists" buying. Natural disasters and human-made calamities are arriving with frightening frequency, including the above-mentioned, and still unsolved, North Carolina substation sabotage that left 45,000 in the dark for nearly a week. Having enough food on hand to survive until help arrives is a solid first step and just plain common sense.
That doesn't mean breaking the family budget. Start small, think simple at first, rotate canned goods earmarked for emergencies into your weekly meals and replace. Don't worry. It's not enough to earn a coveted "prepper" title, even if you add a flashlight and emergency radio to your kit.