Springfield Armory has introduced a Flat Dark Earth (FDE) color tone variant across popular categories, including the flagship M1A Loaded Precision Adjustable Stock (PAS) Rifle and the XD-S 3.3" pistol in 9 mm and .45 ACP calibers.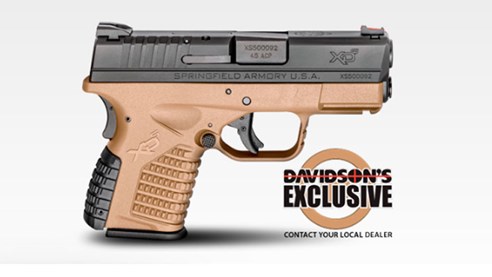 Both new product variants are available to consumers and retailers nationwide.

"We're responding to the demand that we've seen in the marketplace," said Springfield Armory Marketing Director Chad Dyer. "Tactically speaking, the Flat Dark Earth tone is ideal for military operators and professional shooters. Now the general public has an opportunity to own one of our production guns in this color tone."

The XD-S FDE 3.3" models are available exclusively for retailer orders through Davidson's, Inc.

Learn more about Springfield Armory's M1A Series here; learn more about Springfield Armory's XD-S Series here:

To order either product in the FDE color, find a Springfield Armory retailer here.