Support NRA American Rifleman
DONATE
Sturm, Ruger & Company, Inc. has announced the Wrangler single-action revolver chambered in .22 LR. Built on the legacy of the popular Ruger Single-Six, the new Wrangler complements Ruger's rich history of producing quality, rugged, reliable single-action revolvers. Its affordability (MSRP $249) make this revolver ideal for learning to shoot or just experiencing the fun of single-action shooting.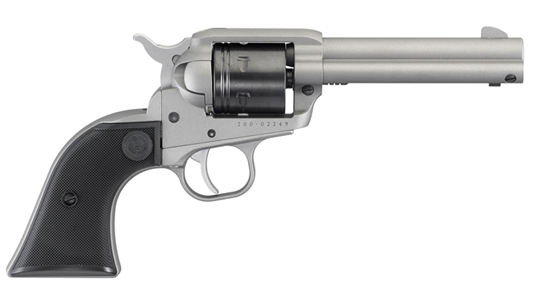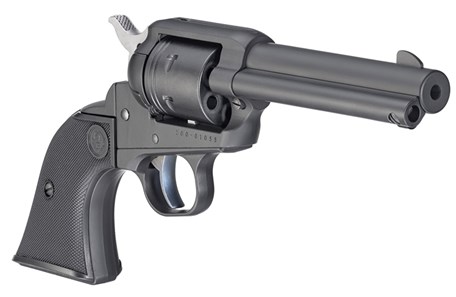 With the introduction of the Single-Six in 1953, Bill Ruger pioneered the use of modern investment casting in firearms manufacturing to usher in a new level of affordability in single-action revolvers. Through the use of modern CNC-machining methods, lean manufacturing techniques and a new aluminum alloy cylinder frame, the Wrangler continues this tradition and sets a new bar for affordability while maintaining the rugged reliability that is the hallmark of Ruger firearms.
Initially offered in three Cerakote models—black, silver and bronze—the new Wrangler is a feature-packed revolver and an exceptional value. The standard checkered black grip panels can be swapped for Single-Six panels, allowing for a variety of customized options. The Wrangler will fit in Single-Six holsters that accommodate 4-5/8" barrels.

Single-action revolvers in .22 LR offer a safe and fun way to introduce new shooters to the sport, and can serve as a reminder to even the most experienced shooters that range time can be just plain fun.