by
posted on November 6, 2019
Support NRA American Rifleman
DONATE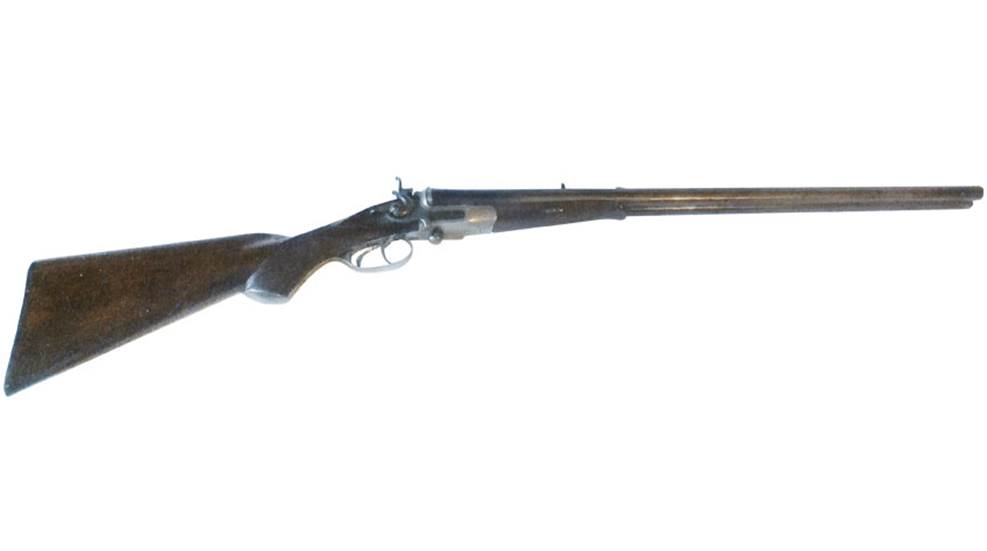 Q: I have what I believe is a double-barreled Cape rifle/shotgun, but I'm not sure. The gun has exposed hammers, double triggers and rifle sights. The barrels are: 12 gauge on the left and .45-70 Gov't on the right, and are marked "steel barrels." The stock and fore-end are finely checkered. A steel recoil plate caps the buttstock. There are many markings under the rear of the left barrel, below the chambers, but there is no manufacturer shown. I'd like to learn more about what I have. Can you help?
A: Your Cape Gun was made in Liege, Belgium. The little vertical mark that looks like a small tower is, in fact, an image of a tower called the Perron, a landmark in Liege, showing that this gun was proof tested in the Liege proofhouse.

The oval with the letters "E L G" is another proofmark. This mark was discontinued in 1893, so your gun predates 1893. The crown over an "M" is an inspector's mark. The "M" does not indicate his name, but is just a code letter assigned to a particular final inspector.
Often, the maker would engrave his or her firm's name on the top rib near where "steel barrels" is on your gun. Also common was to engrave the retailer's name in this place. Unfortunately, neither was done on your gun, so we have no way of knowing who made or marketed it.

--Michael F. Carrick