posted on October 26, 2011
Support NRA American Rifleman
DONATE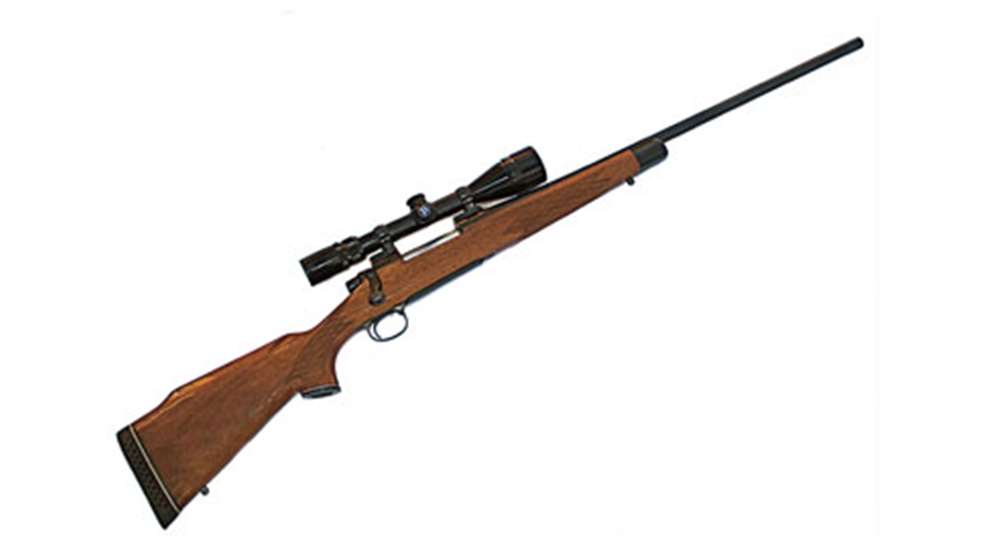 For many, the Remington Model 700 has been the very personification of a classic pre-war, bolt-action sporter. But appearances can be deceiving. The Model 700 was actually introduced in 1962; one of its predecessors, however, was the short-lived Model 720, brought out in 1941 to herald a new era of hunting rifles for Remington. But World War II cut short the 720's production run. After VE Day, Remington unveiled two almost identical rifles, the Model 721, with a long action, and the short-action Model 722. Both rifles were discontinued in 1962 to make way for the Model 700.
Merle "Mike" Walker, one of two Remington engineers whose team developed the Models 721 and 722, was also a competition benchrest shooter. He designed the Model 700 to be a mass-produced rifle capable of superb accuracy right out of the box. And with the gun's fast 3.2-millisecond lock time, free-floating barrel and crisp single-stage trigger, he achieved that goal.
The Model 700 was offered with both long and short actions, and thus, was able to handle a plethora of cartridges, ranging from .222 Rem. to .458 Win. Mag.—the latter in Safari Grade rifles available through Remington's Custom Shop.
Initially, two Model 700 variations were offered, the 700 ADL (A Deluxe Grade) with checkered stocks and fixed floorplates, and the 700 BDL (B Deluxe Grade), which featured checkered stocks, jeweled bolts, black-composite pistol-grip caps and fore-end tips, hinged floorplates, and a highly blued steel polish. A two-position vertical safety was located to the right rear of the bolt, and a hinged floorplate release for the BDL was on the upper inside front of the trigger guard.
In 1969 the rifle went through a series of internal and external changes, and to date there have been an almost bewildering array of sporting, law enforcement and military versions, with more than 5 million guns produced. One wonders what Remington plans for the 50th anniversary of this classic rifle in 2012.
The Model 700 BDL shown here is chambered in .25-'06 Rem. and is topped with a Bushnell Banner 4-12X scope. Made in 1980, it remains in 95 percent condition with just a few minor nicks from hunting. More importantly, it kept all of its fabled accuracy.
Gun: Remington Model 700 BDL
Caliber: .25-'06 Rem.
Serial No.: B6261XXX
Condition: 95 percent; NRA Excellent (Modern Gun Condition Standards)
Manufactured: 1980
Value: $600 to $650