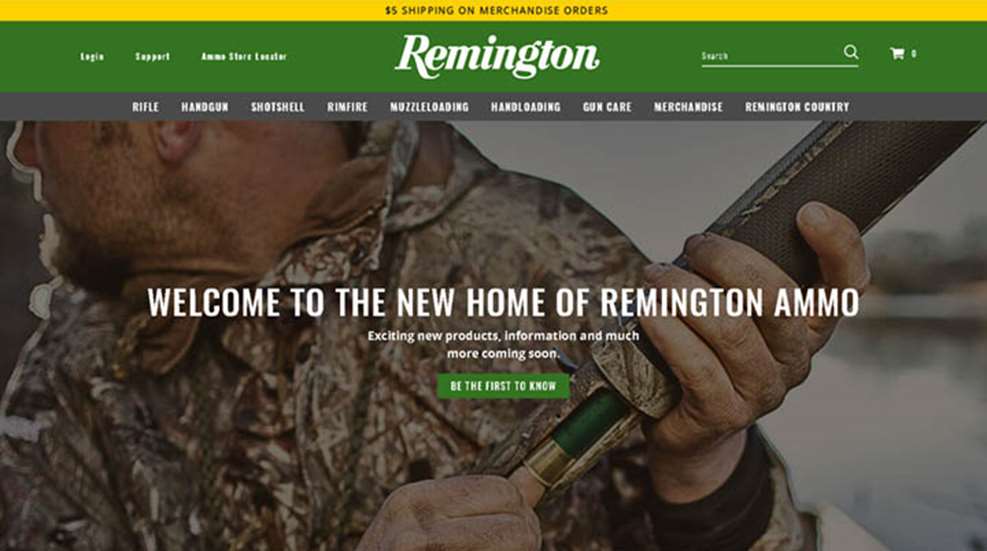 The Remington ammunition plant, based in Lonoke, AR—now owned and operated by Vista Outdoor—is back in full operation and the added production promises some relief to the ongoing ammo shortage caused by 2020's collision between a pandemic, urban unrest and the idling of one of America's largest cartridge factories. The supply-line vacuum won't vanish overnight, although the fact that Remington Ammunition just launched a new website is another welcome sign that inventories may approach normal sometime this year.
"Our redesigned site with new content, detailed product information, and easy shop-ability will allow Big Green fans to see Remington ammo in a new light," said Joel Hodgdon, Remington Ammunition's marketing director. "We want everyone who pulls a trigger to learn about our products and find out everything they need to know about Remington ammo."
Visitors to the website can easily access detailed product information and load selection advice as well as purchase Remington accessories and merchandise and have it shipped directly to their door. Information about Remington's iconic ammunition for whitetails, waterfowl and wild turkeys is included, as well as details on personal defense, target shooting and other loads.
"The new website is only the beginning of what Big Green ammo wants to offer hunters and shooters," said Hodgdon. "The new site is the tip of the iceberg…it shows our renewed commitment to quality, education and innovation in all things ammo."
As enthusiasts navigate through ammunition choices, a convenient link provides the names and locations of brick-and-mortar retailers near them with the selected load in stock. All that's required is entering a zip code and the search engine displays results sorted by proximity. As this story was going to press, there was no option to order directly from the company. There was no word on whether that will change once inventory levels increase and outlets are stocked.