by
posted on October 30, 2020
Support NRA American Rifleman
DONATE
Standard Mfg.
has brought innovative and defense-oriented firearms to market that diverge from its sister company's well-beaten path. The S333 Thunderstruck revolver is another example of unique design from the Connecticut-based manufacturer. The S333 is a twin-barreled revolver with capacity for eight rounds of .22 WMR and has an overall weight of 18 ozs.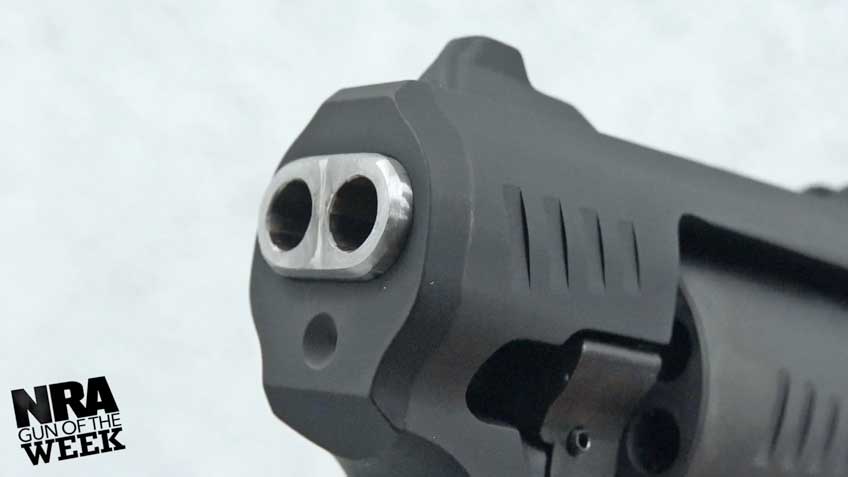 The S333 revolver is designed to provided maximum and controllable firepower in a fairly compact package—the gun utilizes two barrels of which a cylinder presents a cartridge for each. Users are required two fingers for the double-action-only trigger press that ignites two magnum rimfire cartridges. Standard Mfg. provides a passive transfer bar safety mechanism to prevent unintentional discharge.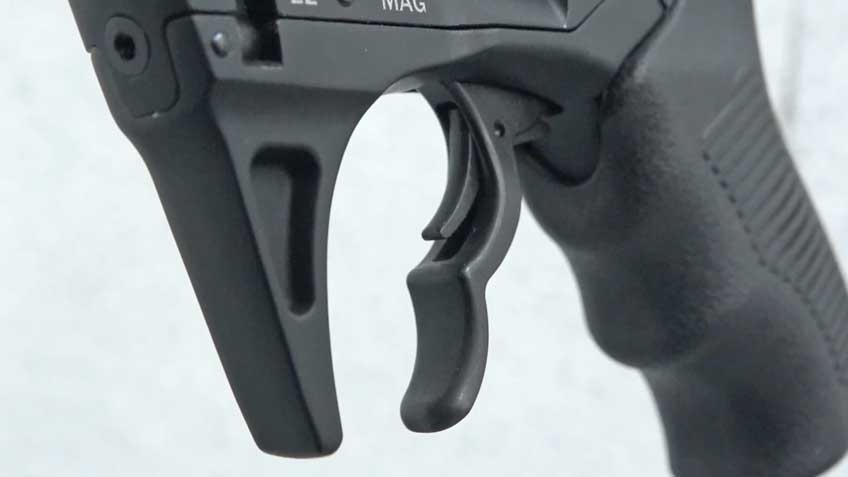 A cylinder release is found on the left side of the frame and the cylinder was noted to swing out freely. Topping the eight-shot revolver are a set of aiming reference marks. Our testers found the gun's grooved polymer stock and frame design to point instinctively on target and recoil was noted to be minimal. Company literature states the barrels are regulated for 40-grain loads from CCI and PMC and that variations in other ammunition can cause problems with accuracy.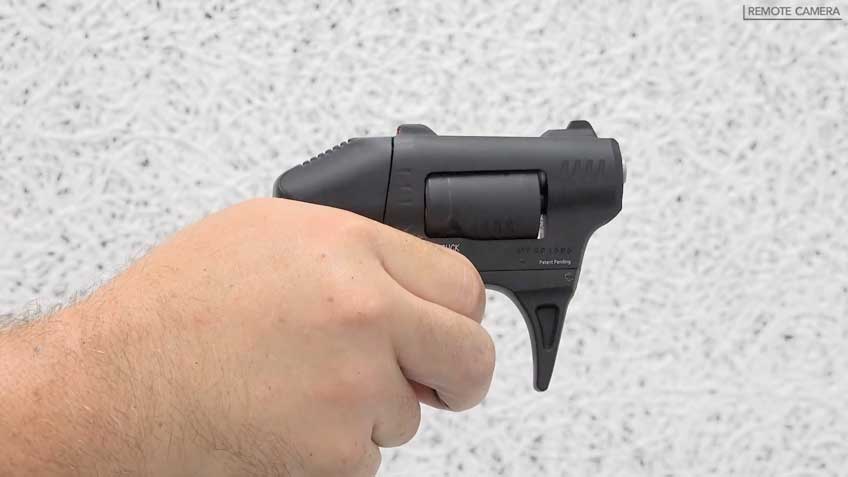 Watch our
NRA Gun of the Week
video above to learn more about the Standard Manufacturing S333 Thunderstruck revolver.
Standard Manufacturing S333 Thunderstruck SpecificationsManufacturer
:
Standard Mfg. Co. LLC.
Action
Type
: double-action, double-barrel rimfire revolver
Chambering
: .22 WMR
Barrels
: 1.25" steel
Frame
: 7075 aluminum, anodized finish
Sights
: fixed, three-red dot, square-note rear, post front
Weight
: 18 oz.
MSRP
: $429
Further Reading:Standard Manufacturing STD-15 Model A
Tested: Standard Mfg. 1911 Case Colored #1 Engraved PistolBill Ruger's .22 PistolIdentifying Mauser Markings
Extras
: