by
posted on February 21, 2020
Support NRA American Rifleman
DONATE
Glock Inc
. brought to market a
G19-size
pistol featuring the company's Gen 5 grip profile that departs from the company's widely-recognized center-fire designs. The Glock G44 is the first handgun from the Austrian maker designed for
.22 Long Rifle ammunition
. The sub-13-oz. polymer frame pistol utilizes direct blowback
operation
, a full-size, black, polymer frame fitted with a unique-to-Glock slide assembly.
Glock's use of a polymer-metal hybrid slide seeks to lighten the overall weight of rimfire repeater while providing robustness to withstand use of all types of .22 Long Rifle ammunition. Given the chambering and blowback design-function of the G44, the slide racking force, aided by front and rear slide serrations, provides a user experience all can enjoy. Designed as a cross-over pistol that resembles the company's popular G19 9 mm Luger pistol, the new G44 shares an accessory market with its predecessor. Glock employs its Safe Action trigger mechanism here, too, as well as field-strip procedures of previous models.
To add to the G44 user experience, Glock includes a 10-round load-assist magazine—tabs along side the magazine body allow users to compress the internal spring and simply slide rounds into position. Putting rounds on target is aided by an adjustable rear sight assembly that contains a white-outlined square notch. The front sight post features a single white dot. Given the vast assortment of bullets the market of .22 Long Rifle cartridge claims, Glock answered with its Marksman Barrel for optimum use of non-jacketed lead bullets.
To learn more about Glock's G44 pistol, watch our
NRA Gun of the Week Video
above.
Glock G44 SpecificationsManufacturer
: Glock GmbH (Austria)
Importer
:
Glock, Inc.
Chambering
: .22 Long Rifle
Action
Type
: striker-fired rimfire pistol
Barrel
: 4.02"
Slide
: blended polymer and steel
Frame
: black polymer
Magazine
: 10-round detachable box
Sights
: adjustable rear, post front
Trigger
: safe-action
Finish
: matte black
Width
: 1.26"
Weight
: 12.6 ozs. (empty)
MSRP
: $430
Additional Reading
:
Glock Announces G44 .22 Long Rifle Pistol
Tested: Glock 19 Gen5 MOS FS Pistol
Range Report: Glock 48 Pistol
Glock 43 Review
Building a Custom Glock Pistol at Home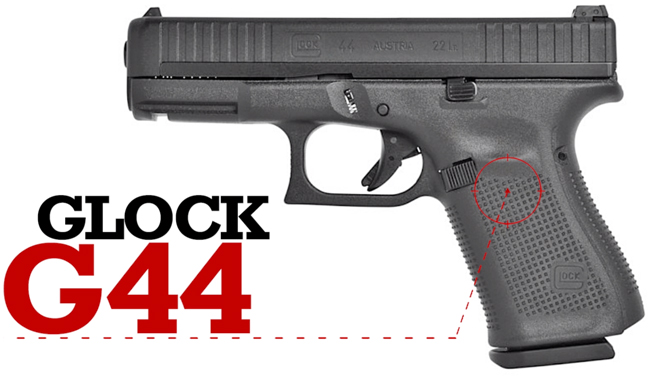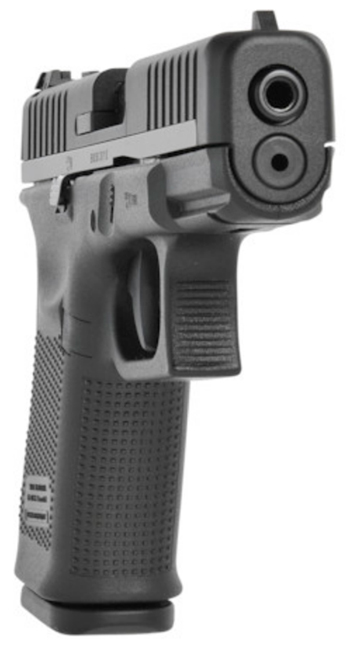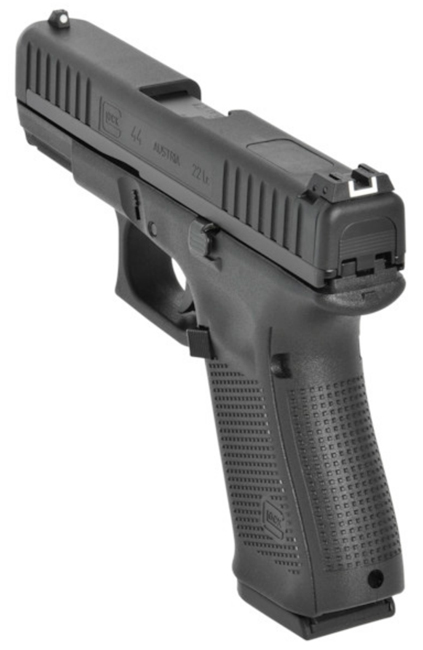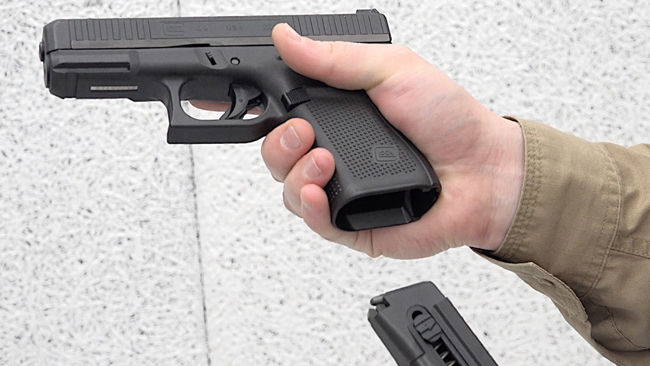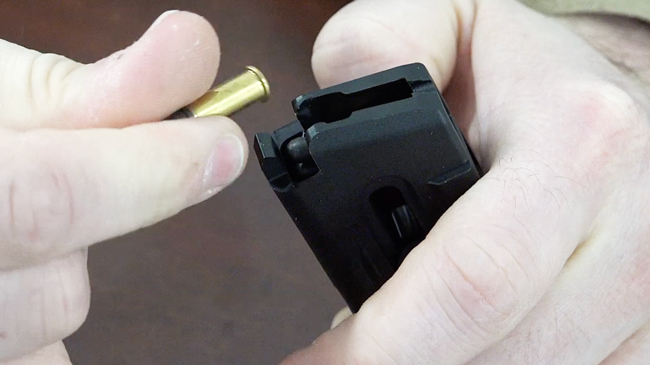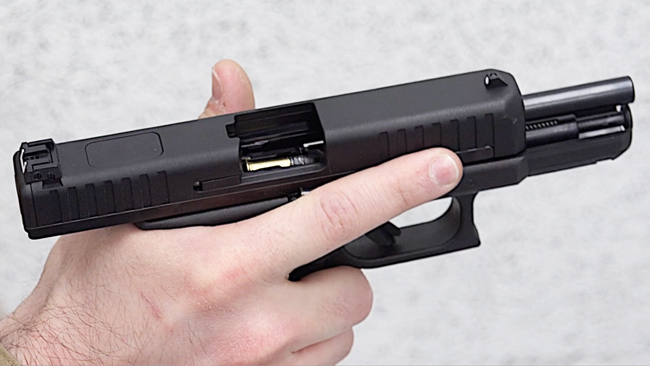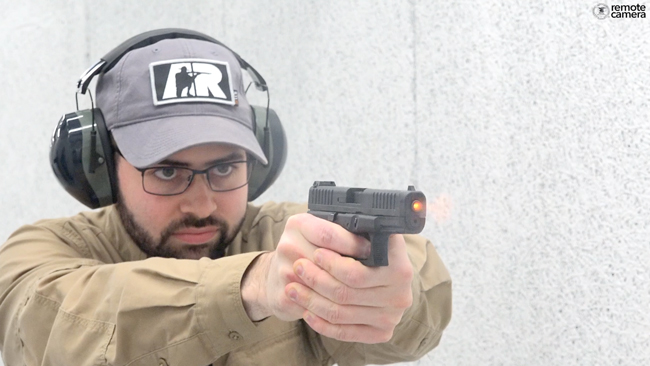 Extras
:
I Have This Old Gun: Czech Skorpion Pistol
NRA Gun of the Week: Glock 19X Pistol
NRA Gun Gear of the Week: Glock 19 Gen5 On The Range
American Rifleman Television - Glock G43 Pistol Review
NRA Gun Gear of the Week: Apex Action Enhancement Kit For Glocks
ARTV: Les Baer Custom