by
posted on October 2, 2020
Support NRA American Rifleman
DONATE
Franchi has served the shooting community since the mid-19th century and has been known for outside-the-box engineering since. The company's Instinct line of over-under shotguns represents finely honed craftsmanship built over 150 years. Featuring high-quality walnut furniture and rich bluing, the Instinct SL is a combination of old-world thinking, modern technique and advanced engineering marketed for the upland hunter and sporting-arms enthusiast.




Franchi offers its SL series chambered for gauges 12, 16, 20, 28 and includes .410 Bore in the lineup. Chambers are cut for 2 3/4" and 3" shells across the range of bore dimensions, albeit 16 gauge, as it is limited to 2 3/4" only. Chrome-lined steel barrels are reserved for the Instinct SL and depending upon chambering, barrel lengths come 26" or 28". A ventilated rib for sighting is paired with a red fiber-optic pipe fixed to the barrel's muzzle end. Franchi threads its barrels for choke tubes and provides a set with each gun.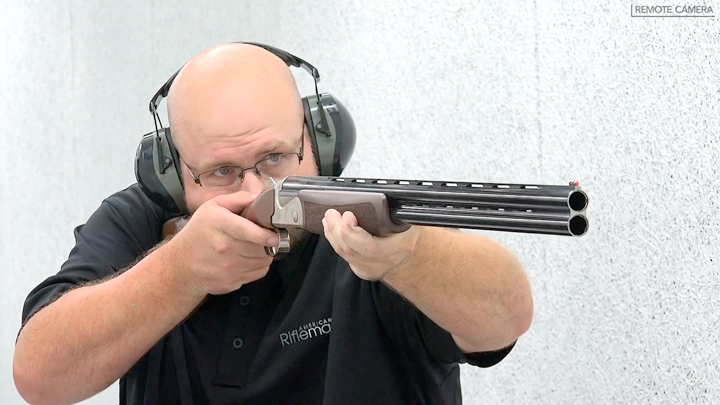 The SL subcategory is intended to be light weight, ranging from 5.2 to 6.3 lbs.. The Italian maker uses aluminum and titanium in the making of the SL receiver, and the barrel's monobloc features an attractive, yet functional flair with jeweling near the sides of the automatic ejectors. Firing the shells is achieved by a recoil-operated trigger. A tang-mounted safety and barrel selector is housed on the receiver tang just rear of the gun's top lever.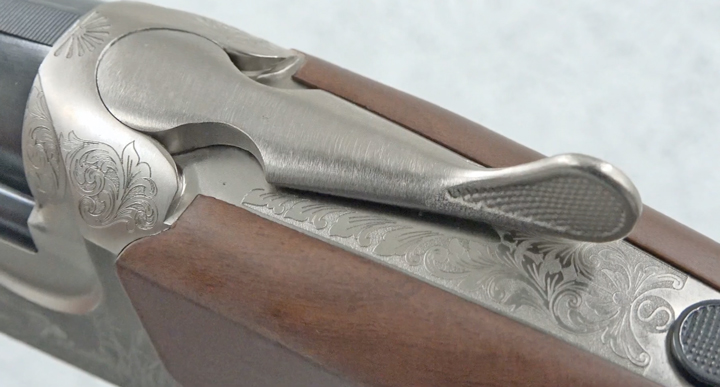 The Instinct SL's barreled action comes fitted in satin-finished, A-grade walnut. The buttstock is cut and capped in a rubber recoil pad with a length of pull set for around 14 1/4". A rounded pistol grip is provided, which allows for a shooter to call for the lightweight shotgun at a moments notice. The satin-finished walnut combined with rich bluing and bright aluminum receiver to be attractive. Size and weight of the gun combined with the recoil of the 16-gauge shotshell were noted by our testers to be a fine pairing.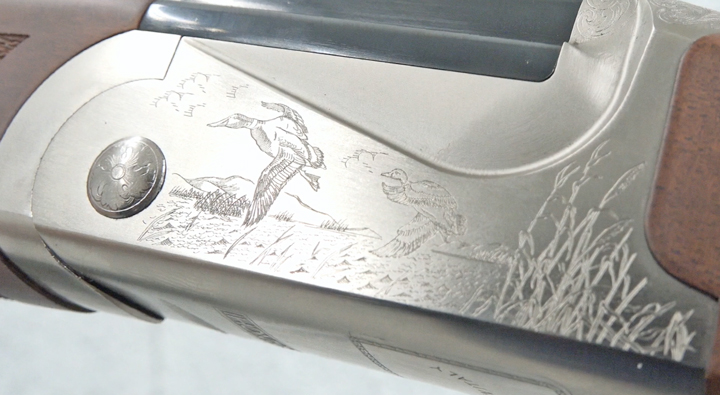 Watch our NRA Gun of the Week video to learn about the Franchi Instinct SL over-under shotgun chambered 16 ga.

Franchi Instinct SL Specifications
Manufacturer: Franchi
Importer: Franchi USA
Action Type: hinge-action, over-under shotgun
Chambering: 16 ga.; 2 3/4"
Barrels: 28" blued steel
Receiver: aluminum alloy with titanium insert
Trigger: inertia-operated, 4-lb., 6-oz. pull
Stock: A-grade walnut, satin finish
Sights: 1/4" ventilated rib; red-fiber optic pipe
Capacity: two rounds
MSRP: $1,729

Further Reading:
A Hunter's Guide to Trap & Skeet Shooting

A First for Franchi: Momentum Rifle

A Guide to Precision-Rifle Shooting on a Budget

Franchi Affinity 3 Shotgun Review

Five Tips To Improve Your Wingshooting ... On The Cheap


---
Extras: