by
posted on August 23, 2023
Support NRA American Rifleman
DONATE
SIG Sauer won the U.S. Army competition for its Next Generation Squad Weapon (NGSW) in 2022. Later that year, the technology in the company's winning XM7 design was available in a limited-edition, civilian-legal version of the rifle, the MCX-Spear, and was also introduced in the MCX-Spear LT line of handguns and rifles. New for 2023, a new line of MCX-Spear firearms is being offered. 

The MCX-Spear is uses the XM7's full-size receiver with fully bilateral controls and a left-side charging handle. Image courtesy of SIG Sauer.
SIG's new MCX-Spear series uses the full-size receiver of the XM7 and is chambered in 7.62 NATO. It follows the basic MCX format of using a rotating bolt and adjustable short-stroke gas piston design. It includes all of the Spear updates, such as fully bilateral controls, including the safety, magazine release and bolt release, for ambidextrous operation. It has both a traditional rear charging handle as well as a folding, left-side charging handle. The trigger unit is SIG's Matchlite Duo Trigger. The muzzle device is SIG's suppressor-ready QD mount. All MCX-Spear models have a coyote tan finish and are supplied with one 20-round Magpul magazine.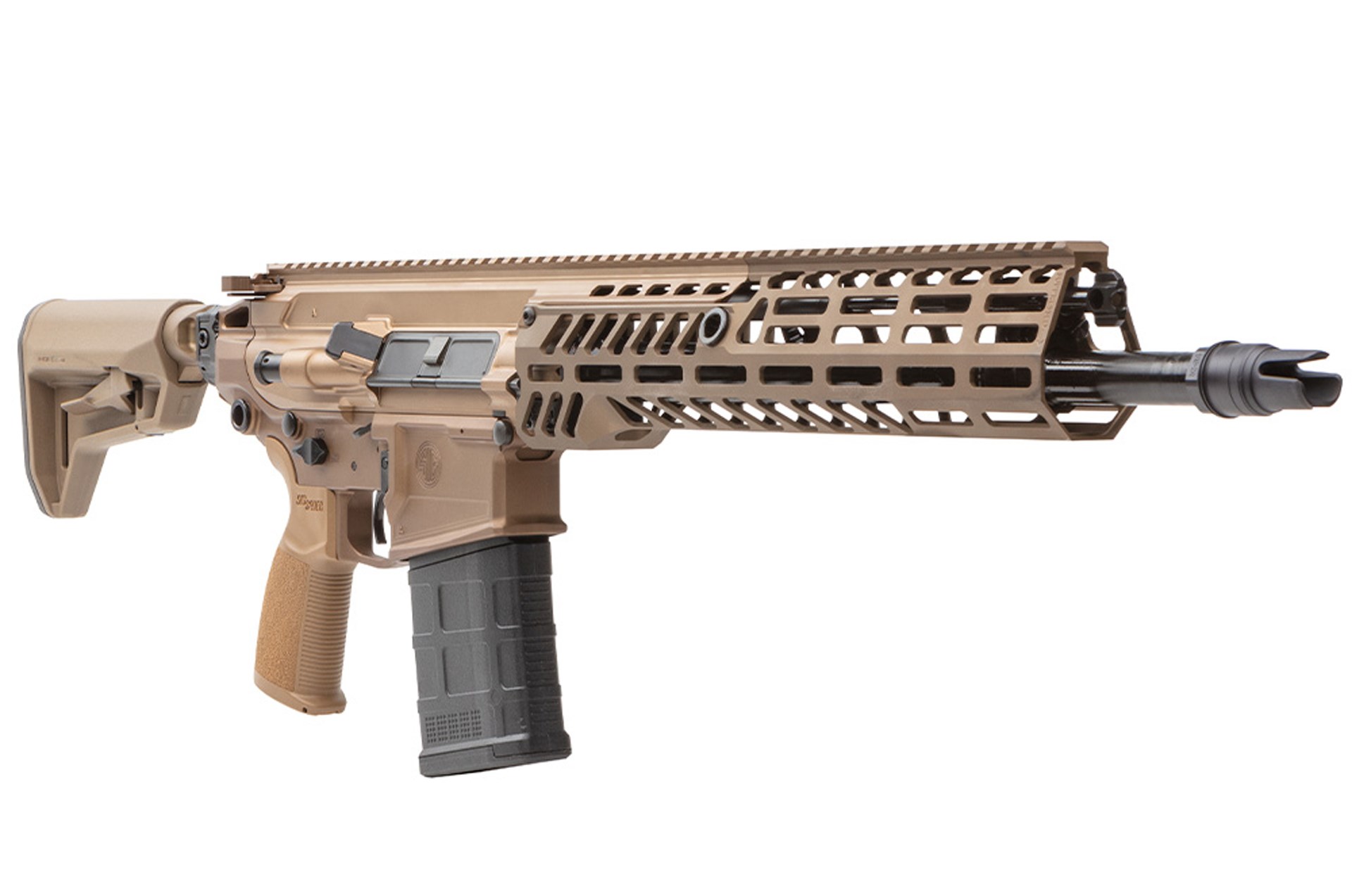 The MCX-Spear is available in a rifle version with a 16" barrel. Image courtesy of SIG Sauer.
The MCX-Spear LT is offered in three configurations. The first is a pistol with a 13" barrel. The rear of the pistol's receiver has a Picatinny rail section for attaching accessories. Both a 13"-barreled short-barreled rifle (all NFA rules apply) and a 16"-barreled rifle version are also offered. Rifles have a folding rear stock unit that uses a telescoping Magpul SL-M buttstock.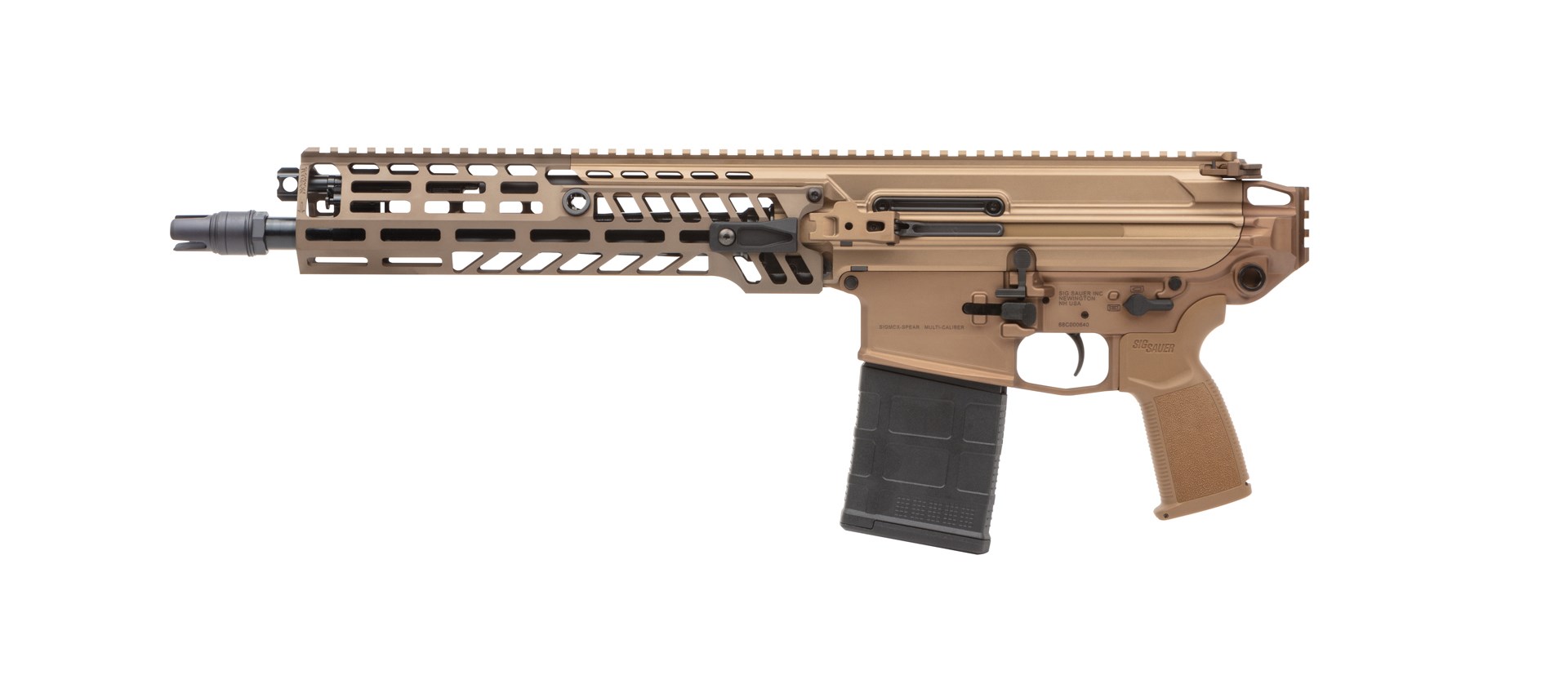 The pistol version of the MCX-Spear features a 13" barrel. Image courtesy of SIG Sauer.
SIG plans to release additional MCX-Spear models in the future chambered in 6.5 mm Creedmoor and .277 Fury. The design of the MCX's barrel attachment system will allow for easy caliber conversions. Each model of the SIG MCX-Spear has an MSRP of $4,500. For more information, visit sigsauer.com.
A short-barreled rifle (SBR) version of the MCX-Spear is available with a 13" barrel (All NFA rules apply). Image courtesy of SIG Sauer.