by
posted on April 1, 2023
Support NRA American Rifleman
DONATE
Rock Island is a company known for its importation of variants on the classic M1911 design. The company's M1911-style .380 Baby Rock launched an entire line of "BBR" concealed-carry pistols (the .380 Baby Rock is now called the "BBR Standard"). This year, Rock Island is adding a new model to its BBR line-up, the LI380 "Lightning" in .380 ACP.
The LI380 is a departure from the other BBR handguns marketed by Rock Island. Unlike the other models in the line-up, which are single-action only, the LI380 uses a double-action/single-action firing mechanism with a Walther-style slide mounted decocking lever and safety. Its overall size hearkens back to the classic "service-size" .380s, like the Walther PP. The overall length is 6.53" with a 3.55" barrel. Its height is 4.36" and it is 1.18" wide, making it approximately the same size as the BBR Standard. With a parkerized steel barrel and slide and an anodized alloy frame, the pistol weighs 17.3 ozs. 
Rock Island's LI380 uses a blowback-operated action with a fixed barrel. All controls—slide release lever, magazine release button and decocking lever—are located on the left side. According to Rock Island, the LI380 has an 8-lb. trigger pull in double-action mode and a 5-lb. single-action pull. The ergonomic "comfort" grips are made of polymer. The fixed front and rear sights are mounted on dovetails, and the pistol is fed from an eight-round magazine. The MSRP on the LI380 is $299 and it is scheduled to be released in the third quarter of 2023.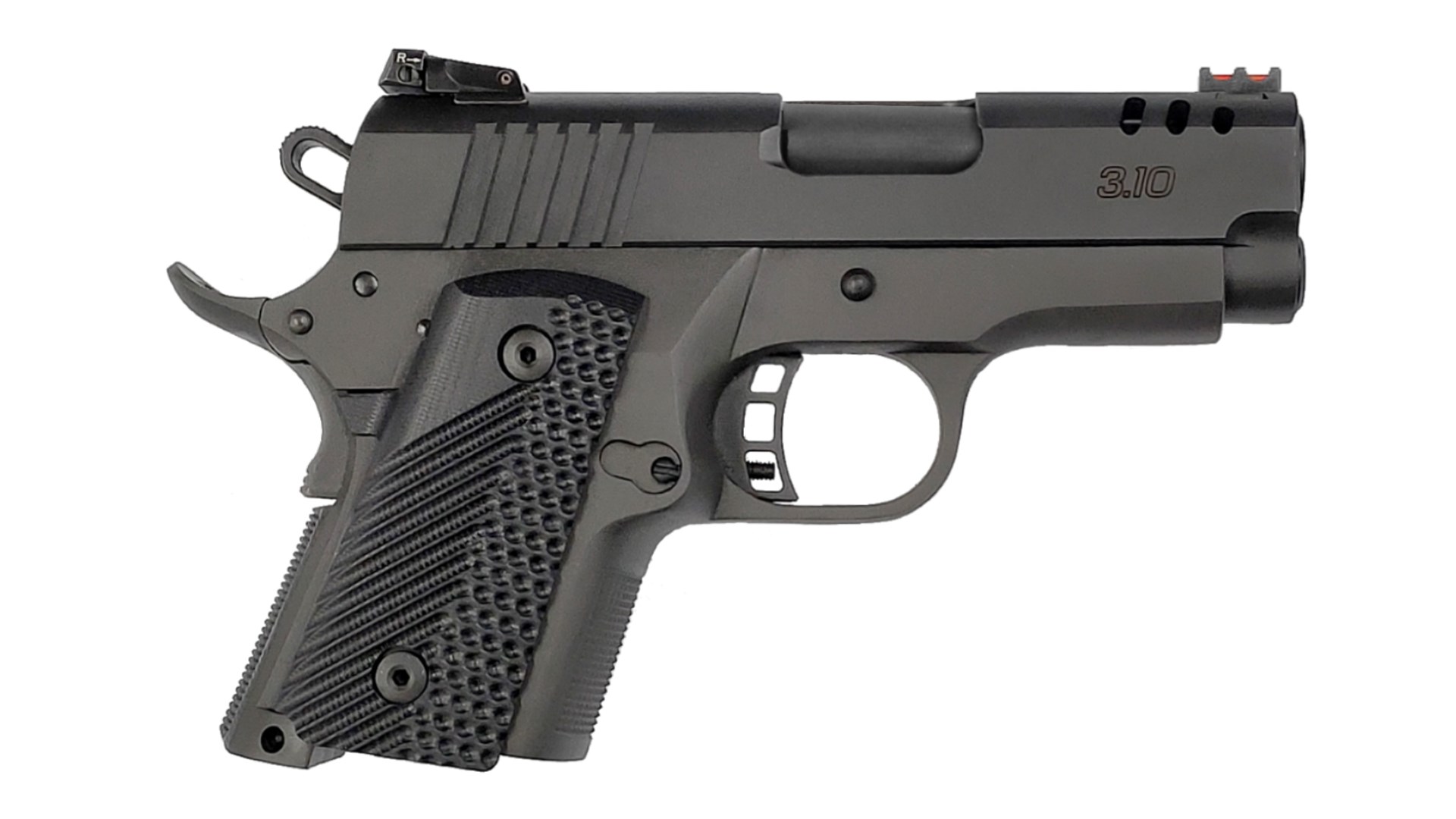 For 2023, Rock Island is offering its BBR 3.10 ultra-compact, double-stack 1911 in 9 mm Luger.
Also in the concealed carry category, Rock Island is expanding another offering in its BBR line-up by adding a 9 mm version of the .45 ACP BBR 3.10, an ultra-compact, double-stack M1911 with an overall size that is about the same as the LI380. The 9 mm BBR 3.10 has a 10-round capacity and a MSRP of $699 and is currently on dealer shelves.