by
posted on November 21, 2021
Support NRA American Rifleman
DONATE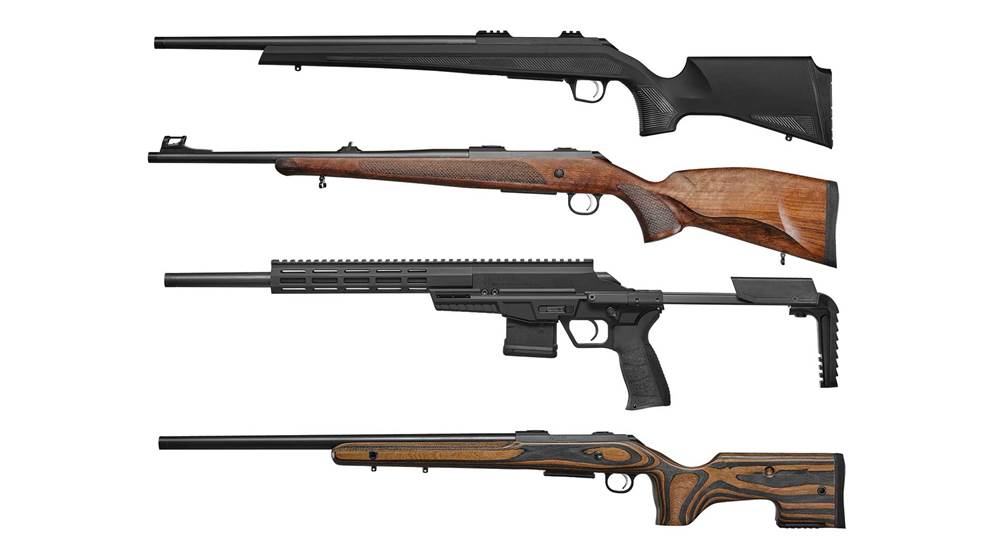 CZ-USA announced the launch of its next generation series of bolt-action rifles, which replace a number of older centerfire offerings in the company's lineup. The new collection of rifles opens with four models, each built with cold-hammer-forged barrels and a number of enhanced features designed to improve performance.
At the heart of each CZ-USA 600 Series rifle is the barrel, and the company promises m.o.a. or better performance from each of its new rifles. In particular, the 600 Series Range model is designed to produce consistent 3/4 m.o.a. groups with factory match-grade ammunition. No matter the model, each 600 Series barrel is threaded at the muzzle to accept standard-pattern suppressors and other muzzle accessories.
One of the other core components in the 600 Series is the design of the action. Unlike many of today's bolt-actions, CZ opted to retain a controlled-round-feed system to ensure consistent, reliable feeding in any situation. There's a two-position safety which locks the bolt when the safety is engaged. However, users can manually cycle the bolt with the safety on by simply depressing the bolt-release button. The action also features a short, 60-degree bolt throw and an oversized bolt knob that's more easily manipulated by gloved hands.
Another unique feature of the 600 Series is the availability of barrel-conversion kits that allow owners to select between cartridges compatible with the rifle's action. Users can swap bolt faces, barrels and magazines without requiring a gunsmith. Each CZ-USA 600 Series rifle is equipped with a detachable box magazine, but the magazines can be locked into place, if desired, and rounds can be fed from the top of the action into the magazine body.
CZ's 600 Series of guns is available in four models. The company's 600 Alpha rifles are designed as a do-it-all hunting rifle, built with an aluminum-alloy receiver and a synthetic stock to reduce weight. It's available in cartridges ranging from .223 Rem. to .300 Win. Mag. The 600 Lux model is built to retain the classic look of CZ's wood-stocked hunting rifles of yesteryear. It features a steel receiver, wood furniture with a schnabel-style fore-end, and an oversized wooden bolt knob.
The 600 Range model is built as a dedicated precision rifle, featuring a steel receiver, heavy barrel and a laminate stock complete with a height-adjustable comb. Finally, the 600 Trail is built as a lightweight platform chambered for the .223 Rem. or 7.62x39 mm intermediate cartridges, featuring an aluminum receiver, polymer chassis, M-Lok fore-end and AR-style controls.
MSRPs in the CZ 600 Series of guns start at $749 for the 600 Alpha and top out at $1,199 for the 600 Range model. For more information, visit cz-usa.com.