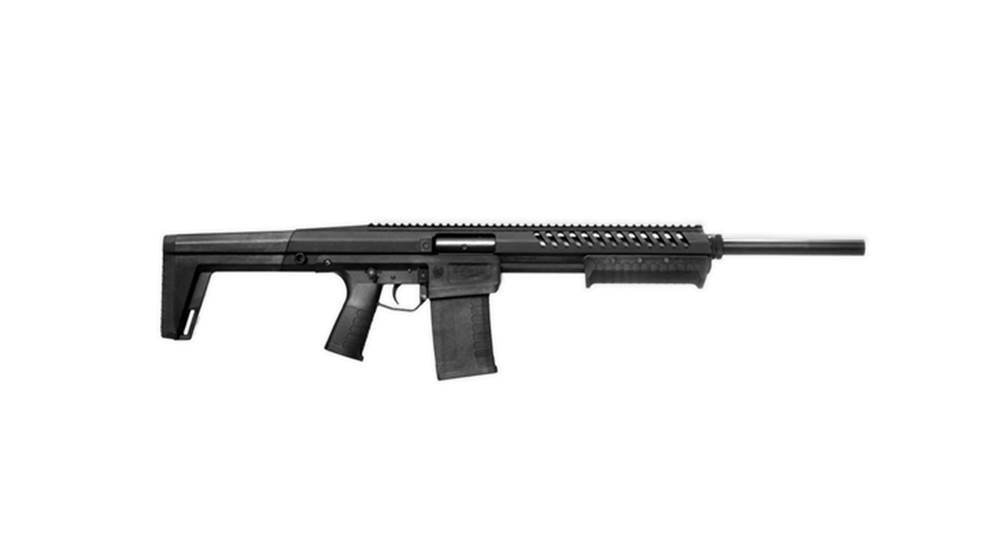 Blackwater Firearms has announced it will offer a pump-action shotgun styled for the defense-minded consumer with tactical styling, lightweight engineering and a detachable box magazine for speedy reloading. The Sentry 12 is a compact, manually-operated 12-ga. shotgun with a two-part receiver and controls similar to those of the AR-15 design, which makes for an easy transition to the Blackwater Firearms scattergun.
The Sentry 12 houses an 18.5" barrel that is chambered for 3" shells and features a Nitride finish. Disassembly and reassembly of the system is fast—the barrel simply attaches to an extruded aluminum upper receiver via a hand-tightened barrel nut. A single pin retains the upper receiver in position attached to the lower unit of which houses the gun's controls—a bilateral safety lever, trigger and pistol grip are included.

A notable feature of the Sentry 12 is the five-round detachable box magazine that fits within the lower receiver. The Sentry 12 ships with two magazines. Large magazine release buttons on both left and right sides are provided in a convenient position above and in front of the trigger shoe.

Weighing in at 6.5 lbs., the Sentry 12 has an overall length of 36". A shortened buttstock is included and provides a 12' length of pull measurement, which helps to retain its compact footprint and to accommodate tactical operators wearing bulky protective gear. A Picatinny rail along the top of the shotgun plays host to accessories such as lights, optics and iron sights.

Blackwater Firearms manufactures its Sentry 12 in the United States of America and commands a suggested retail price of $899. To learn more, visit the company website HERE.