by
posted on April 25, 2020
Support NRA American Rifleman
DONATE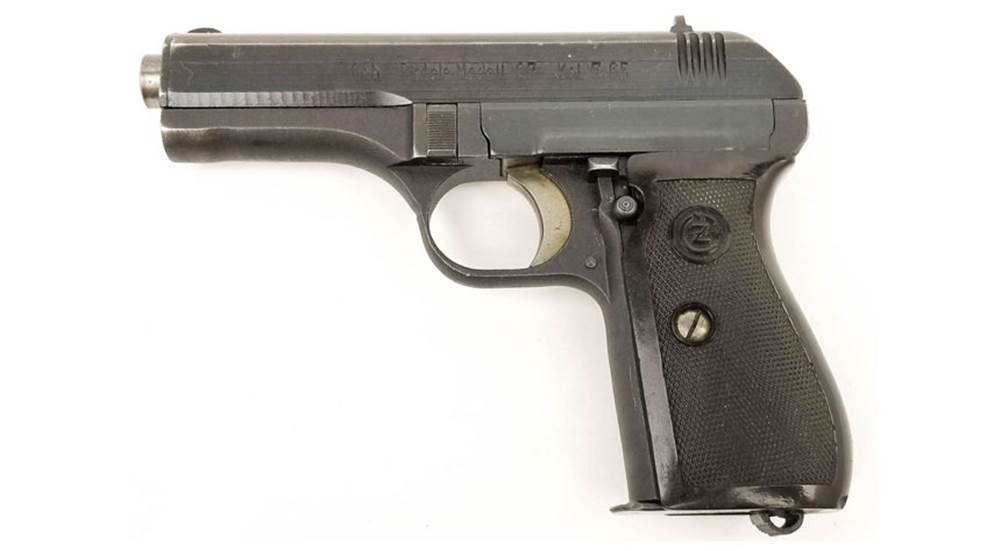 This may be a bit different than the usual "Favorite Firearms" story—as I didn't get it many years ago or have it for a long time—but due to recent events it's my favorite nonetheless. It is a CZ-27 pistol, manufactured for the Germans during World War II after the surrender of Czechoslovakia. I won the pistol (and its original holster) in an online auction in July of 2018, and I was quite pleased by the great condition it was in.

Upon receiving the gun, I turned the holster over and noticed that written in ink was, "PFC R. E. DeVinney, Co. H 504th Parachute Regiment." I Googled the name and was surprised that, not only did I get a number of results back, but it appeared that Mr. DeVinney was still alive (at age 94); there were even pictures of him attending an 82nd Airborne reunion earlier that summer. While searching, I also ran across his phone number, and after giving it some thought, I gave his son Bob a call.


I explained to Bob who I was and that I had a pistol that might have belonged to his dad during the war. I felt like the gun should go back to his family if they wanted it, and they were quite excited to hear from me, so I sold it to the family for what I paid for it.

Mr. DeVinney and my father (now deceased) both served in the Battle of the Bulge, and both talked about how terrible the conditions that they experienced were. I know how dear the Walther PP that my father brought back from the war is to me, and I was happy to help reunite Mr. DeVinney's family with his CZ-27.

So my favorite gun is one that I only owned for about eight weeks. Mr. DeVinney has since sent me a picture of him in his Eisenhower jacket holding the pistol, and Bob and I have become friends. They are both planning to attend this year's 82nd Airborne reunion, which is being held close to my home, and I am looking forward to meeting them in person.
Jim Mace, Texas