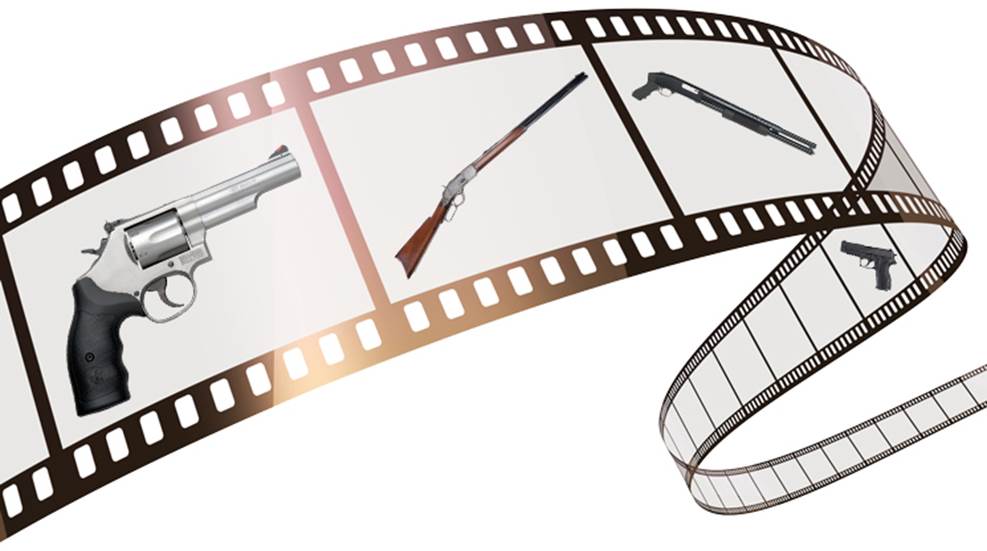 Images courtesy IMFDB

The Michael Myers character from the Halloween horror movie franchise—who continues to torment Laurie Strobe 40 years on—has faced his share of formidable firearms during those four decades, all which apparently have had little impact on his insatiable desire to terrorize his favorite victim. The latest in the movie series was released on Oct. 19, 2018. And while most folks were focusing on when and where Michael Myers was going to next rear his frightening face, gun nerds were fixated on what Laurie Strobe and law enforcement had stashed in their homes and cars for their next meetup.

If you count yourself among those who were doing the same, check your guesses against those identified in IMFDB: 


Smith & Wesson Model 66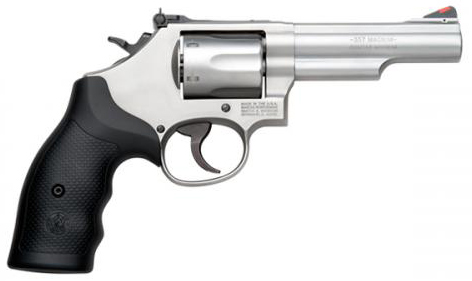 The Smith & Wesson Model 66 was introduced in 1970 as the stainless version of the gunmaker's iconic Model 19, which was derived from the original Combat Magnum in 1955. The Combat Magnum itself was brought about as a duty-sized revolver for police forces looking to step up to magnum power while keeping the same sized-handgun as their .38 Specials. The new Model 66 comes with a white outline adjustable rear sight, red ramp front sight, 6-round capacity and glass bead finish. It sports a 4.25" barrel, full top strap and barrel serration, and features ball-detent lock-up. Should Strobe have instead wielded the more classic Smith & Wesson Model 15, as see in the previous Halloween movies?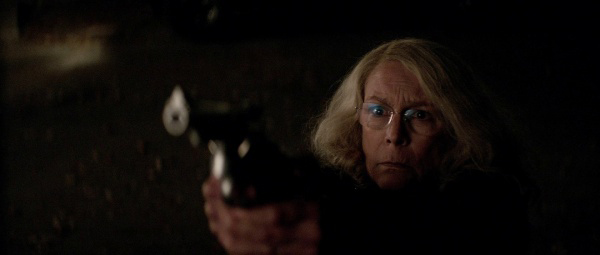 Winchester Model 1873



With the increased performance and reliability of center-fire cartridges, Winchester introduced the Model 1873 in .44-40 Win. (also known as .44 Winchester Center Fire or .44 WCF) to a very receptive marketplace. Also chambered in .32-20 Win. and .38-40 Win., this model outlasted and outsold all other Winchester lever-actions until the introduction of the John Moses Browning-designed Model 1894. With the capability of having one cartridge for both rifle and revolver, the Model 1873 chambered in .44-40 Win. was a frontier favorite.

When the movie trailer for Halloween 2018 surfaced, the quick take of Laurie Strobe working a Model 1873 chambered in .44-40 Win. cartridge caused plenty of whiplash for those who caught the initial glimpse of the lever gun.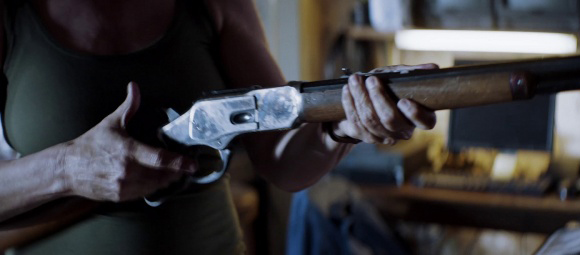 SIG Sauer P226
SIG developed the full-size 9 mm P226 for the U.S. military service pistol trials that eventually led to the adoption of the Beretta-made M9. SIG teamed with Saco Defense, then-maker of the M60 machine gun, to offer a pistol that was about the same size and weight as the U.S. M1911A1, but that offered a 15-round magazine capacity. Of course, SIG now makes these guns in New Hampshire. In the movie, Deputy Frank Hawkins carries his trusty P226 in an attempted to stop the seemingly lifeless Michael Myers.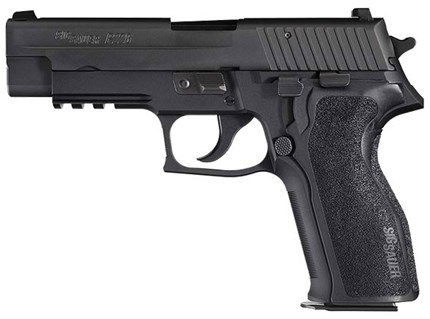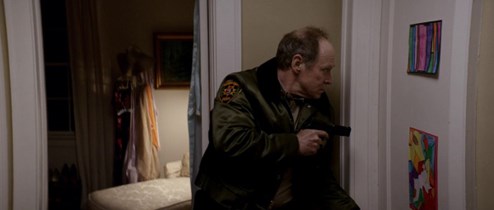 Mossberg 500/590 Cruiser



The Mossberg Model 500 is one of the most popular and prolific pump-action shotguns in the United States, featuring dual extractors, steel-to-steel lockup and twin action bars. Additionally, the M500/590 series employs a rear tang-mounted safety that provides for ambidextrous operation. The Cruiser iteration offers six-round capacity. With a reputation for being durable and reliable while remaining affordable, Mossberg has produced the Model 500 in a wide variety of configurations. The 500/590 Cruiser Strobe is seen with appears to be a breaching model with capacity for eight shots. Notice the extended barrel and magazine.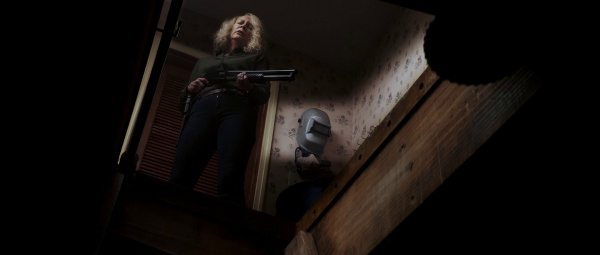 Laurie Strobe's Closet Of Guns
Having accepted the fact that the interminable Michael Myers will always be a part of her Octobers, Laurie Strobe has finally prepared herself to address the situation with more than just one gun. But just how many does she have? And what else is she stocked up with to defeat this imminent threat?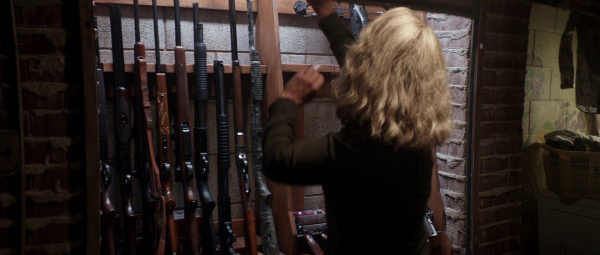 Images courtesy IMFDB.

In the comment section below or on our Facebook page, tell us what you think Laurie Strobe really needs to finally defeat Michael Myers.