by
posted on March 15, 2023
Support NRA American Rifleman
DONATE
Remington Ammunition isn't just one of the largest ammo makers in the United States, it's one of the largest producers of cartridges on the planet. Until the late 1960s, all of its ammunition was produced in Bridgeport, Conn., but the company opened a huge manufacturing complex in Lonoke, Ark., in 1969, and that's where all of its ammunition is produced today. Watch our American Rifleman Television feature segment above to see what goes into the making of Remington's centerfire handgun and rifle ammunition.
"The Remington Core-Lokt is probably the most well-known bullet in the history of hunting, and all of them come from right here. This is the Remington ammunition factory in Lonoke, Ark," said Mark Keefe, editorial director, NRA Publications. "They do a lot more than the Core-Lokt. They make centerfire rifle ammunition, and they make centerfire pistol ammunition. They do it all, and we're going to take you behind the scenes to show you the entire process."
At the plant's opening in 1969, the complex was built around efficiency of production, with the ultimate goal of producing ammunition as quickly and inexpensively as possible.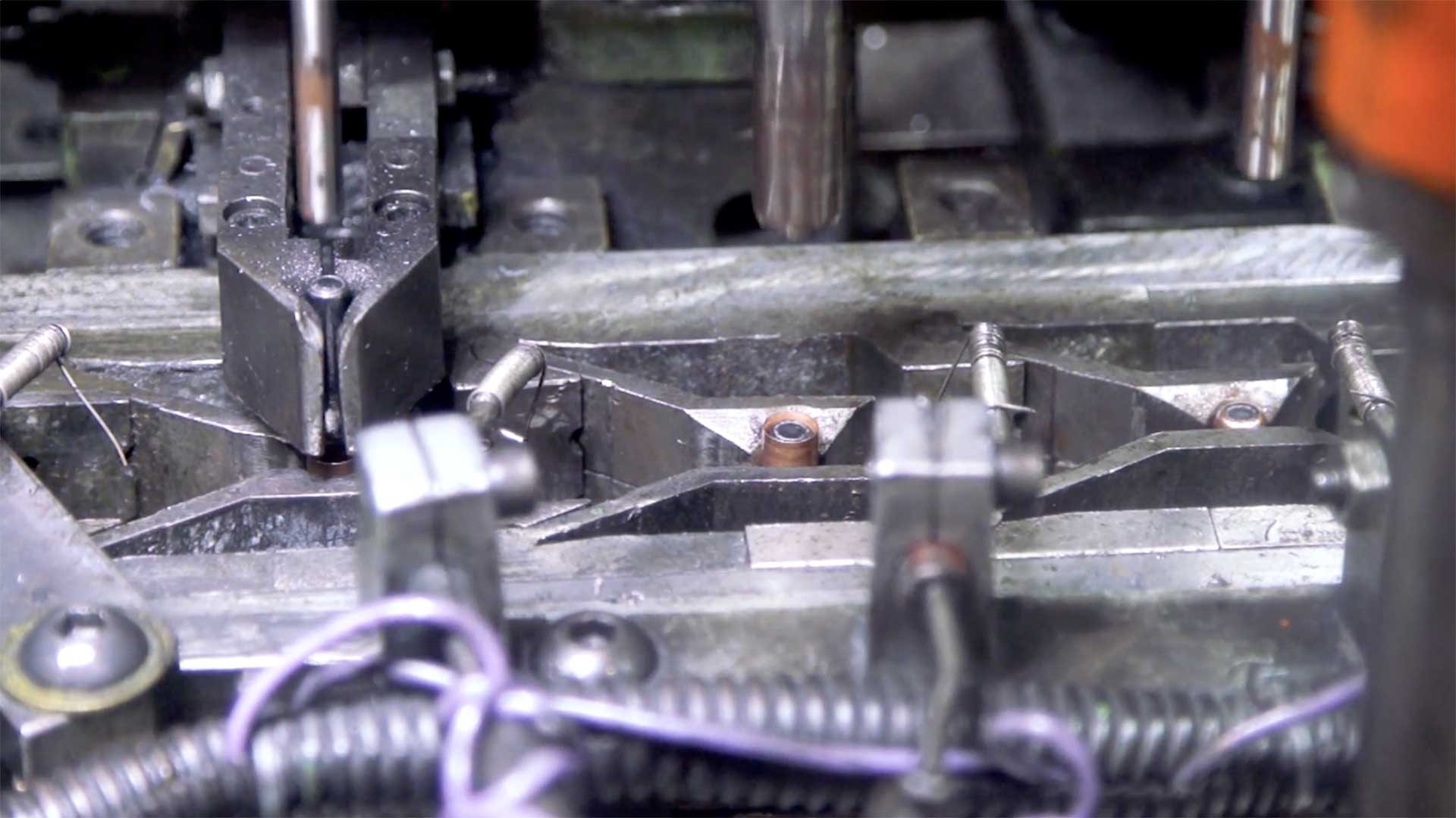 "The way the plant was set up when it was built in the late 1960s was such that it was very much optimized to bring raw material in one side of the plant and work your way towards the center of the plant, and each one of those processes have stayed fairly true to the process that was originally set up," said Jared Kutney, senior director of engineering, Remington Ammunition.
At the start, ingots of recycled lead are brought into the plant, where they're melted down and then extruded into long wires that are then cut in to "slugs," which become the core of Remington's copper-jacketed projectiles. Simultaneously, long rolls of copper sheets are also brought into the factory, where hollow cups are stamped out and formed into jackets to accept the lead slugs. Under huge amounts of pressure, the slugs are pressed into their jackets and formed into a cohesive projectile.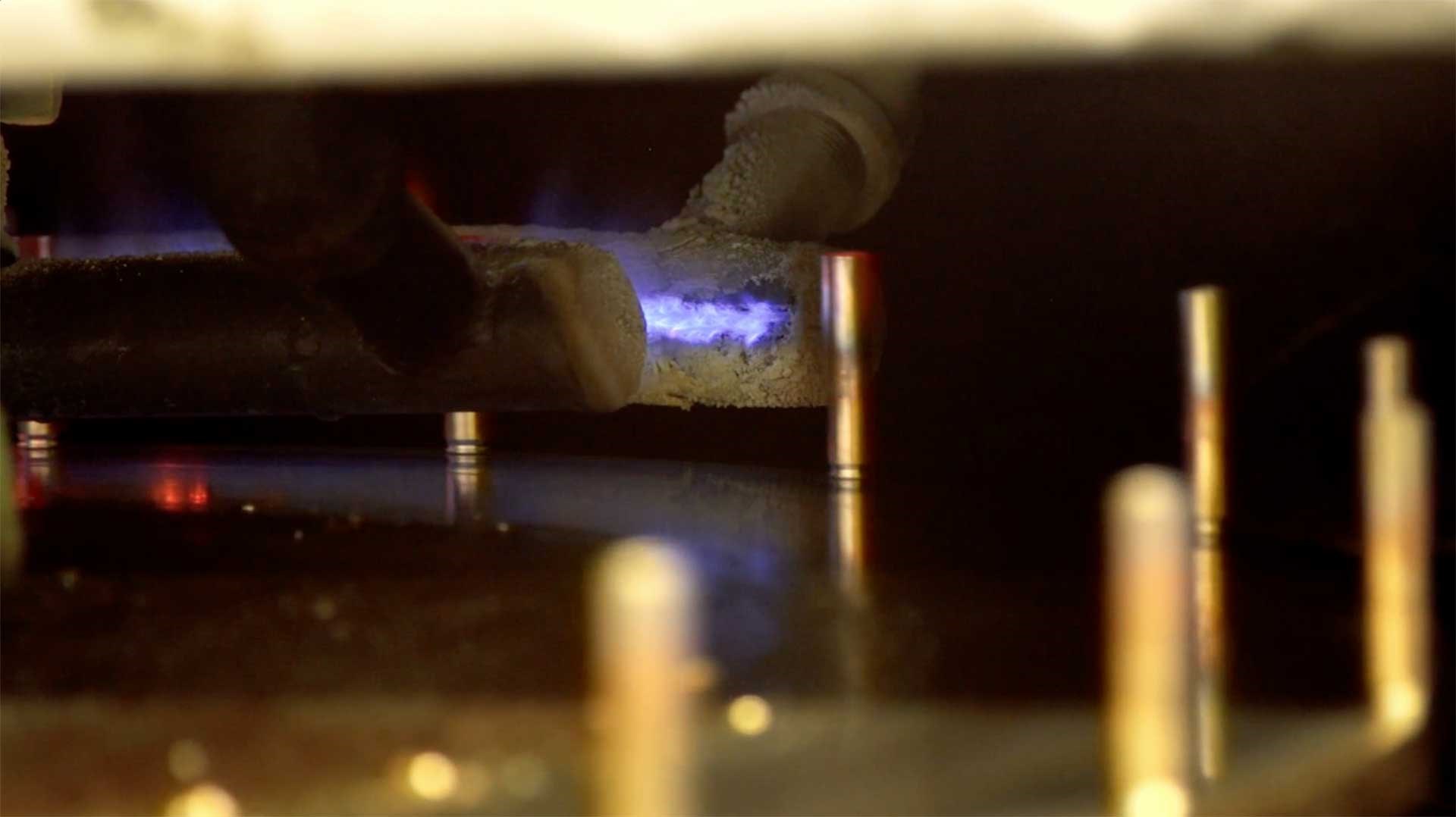 "Depending on what bullet's made, that determines how many steps it takes, and we're just moving metal, so it's a lot of noise and a lot of pounding to get it in shape to put in that shell," said Kris Carson, director of product affairs, Remington Ammunition.
Much of the plant's machinery is time-tested, either brought to Lonoke from Remington's previous manufacturing facility in Connecticut or installed onsite during the 1969 construction of the Arkansas plant. One new facility in the complex, though, is full of cutting-edge machinery, and all of it is dedicated to the production of 9 mm Luger FMJ rounds.
"We know that the consumer is interested in a quality product that's affordable, and one way to keep it affordable is to make sure that your costs to manufacture are keeping up with the competition," said Nick Sachse, director of product management, Remington Ammunition. "So we dedicated an entire facility to that particular round, because 9 mm outsells every other FMJ round on the market 20:1."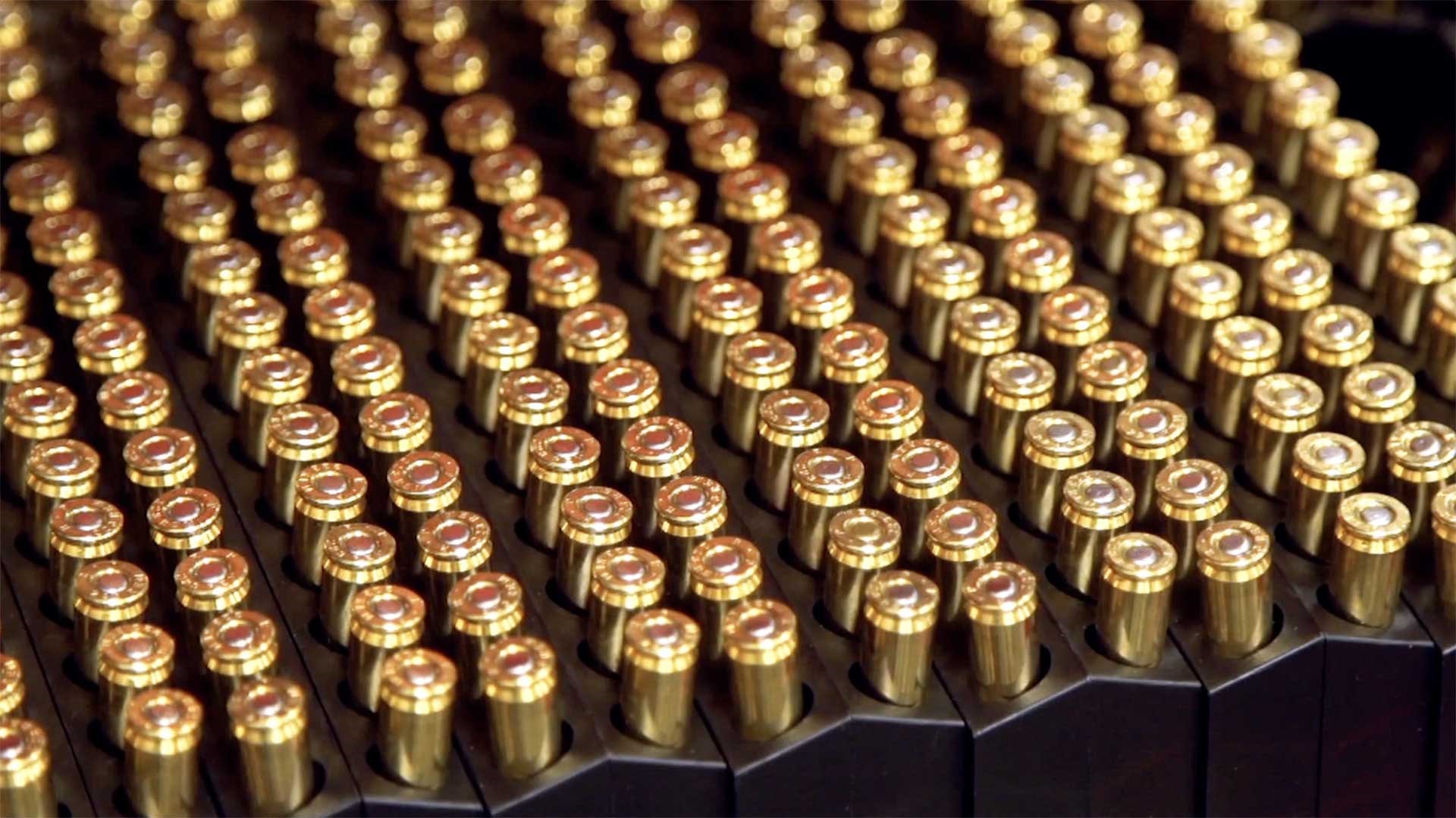 As financial difficulties edged the company toward bankruptcy in 2020, production was cut, machines were idled and factory workers laid off. Vista Outdoor purchased the Remington Ammunition brand at the end of 2020 and reinvested into the factory, bringing huge amounts of new raw material in the door and re-hiring furloughed workers to get the plant back to capacity.
"As we've had the opportunity to put dollars in raw material back into the plant, we've seen all these machines come to life," Kutney said. "We've seen the staffing come back, and seen the product we can make, and it is really impressive to see how much product we can put through."
To watch complete segments of past episodes of American Rifleman TV, go to americanrifleman.org/artv. For all-new episodes of ARTV, tune in Wednesday nights to Outdoor Channel 8:30 p.m. and 11:30 p.m. EST.