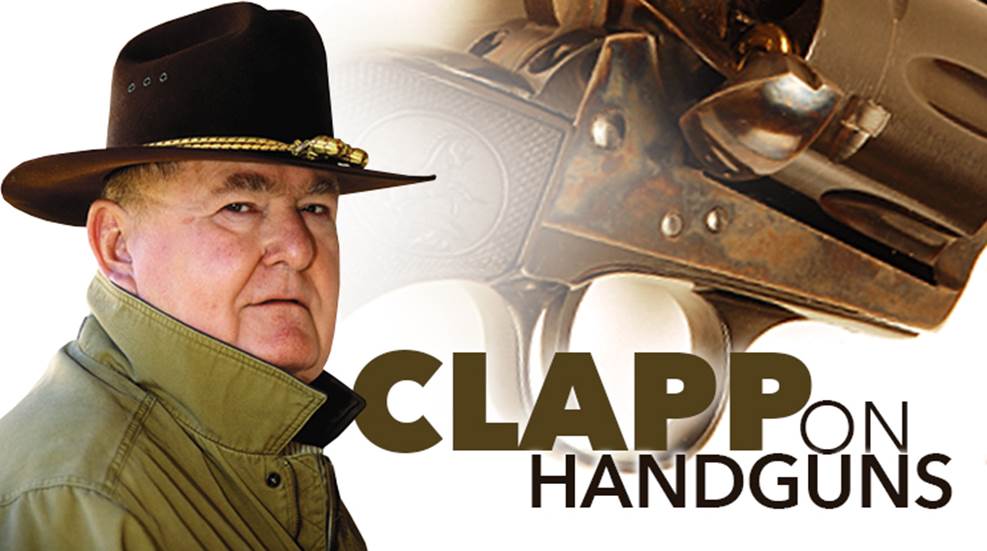 We live in a time of fast-moving innovation. Applied technology has conditioned us to believe that anything is possible. Certainly this trend is applicable to the world of firearms. I mean this in the sense that new makers and technologies challenge existing stereotypes as to the size, weight, shape and performance of particular kinds of guns. In other words, it is not outside of reason to want a feathery-light magnum revolver. When enough folks said this, Smith &Wesson came up with the scandium-aluminum alloy that made it happen. But it sometimes happens that what the market wants is just a little beyond what technology can provide and the result is not so good.
Shortly after the popularity of magnum revolvers exploded, the high-capacity pistol also arrived on the scene. We had several brands of big rugged wheelguns permitted sportsmen to shoot farther and harder. At the same time, another branch of the handgun world was all wrapped up in shooting multiple targets in a race-like atmosphere. This was the province of the modern "race gun." Both types of mechanisms have both strong and weak points. It was inevitable that someone would find a way to make an auto behave like a revolver. The goal was to develop a pistol capable of cycling more than six of the long magnum cartridges common to revolvers. For a few years there, the competition to do so was vigorous.
The first gun to attempt the feat borrowed heavily from the 1911. It was known as the Coonan, from the name of the developer. Made in only a few variations, the Coonan was essentially a recoil-operated pistol in the 1911 style. The receiver and magazine well were extended slightly to accept a magazine of long .357 Mag. cartridges. Even then, the designers came up with a clever rib that induced a tilt in the column of cartridges. I understand a few guns were made in .41 Mag., but I also remember working away at a rimless .41 called the .41 Charger. The Coonan went away after 10 years or so, but I am glad to see that it came back—this is a nice gun.
An even earlier magnum auto was the exotic Wildey. It seemed to have more lives than a cat, but all iterations came from the same design. It is a gas-operated gun that taps off gas to turn a lugged bolt in and out of engagement with the frame. Using special ammo made by Winchester in 9 mm and .45, the Wildey was a powerful pistol that was plagued with technical and production problems. I once reviewed one of these beasts and recall murderous recoil.
The supply of great Winchester ammo in .45 Win. Mag. created by and for the Wildey pistol prompted another company to bring out a much beefed-up 1911 pistol called the Grizzly. Adapted to the .44 Mag., the Grizzly was a strong, accurate, reliable pistol that was not difficult to shoot. For reasons that are not particularly apparent, the Grizzly began to slip and eventually disappeared, which leaves the one remaining gun—the Desert Eagle. I was lucky enough to shoot a Desert Eagle in four calibers and was particularly impressed with the accuracy. The .41 Mag. would shoot with the best revolvers in that caliber and that is a rarefied atmosphere. These guns are still available as of this writing, but I don't believe they are a big seller for Magnum Research.
It's quite understandable that when autos were blossoming in general popularity, people would want one that was as powerful as the most powerful revolvers made at the time. We have established that it can be done. All four of the Magnum Autos worked and a couple of them were both accurate and rugged. But the guns themselves were hugely expensive, way too big and heavy to carry in the field and kicked like the proverbial Missouri mule. In short, they were impractical.